Double Breasted SFC Suit (other fabric options available)
Regular price

£776 GBP
Sale price
Pickup currently unavailable
Share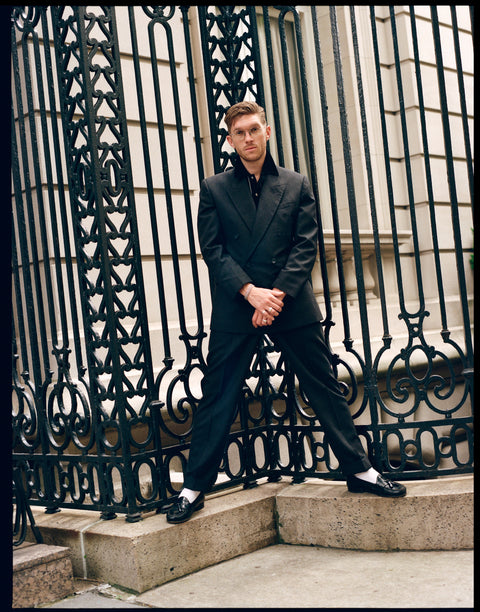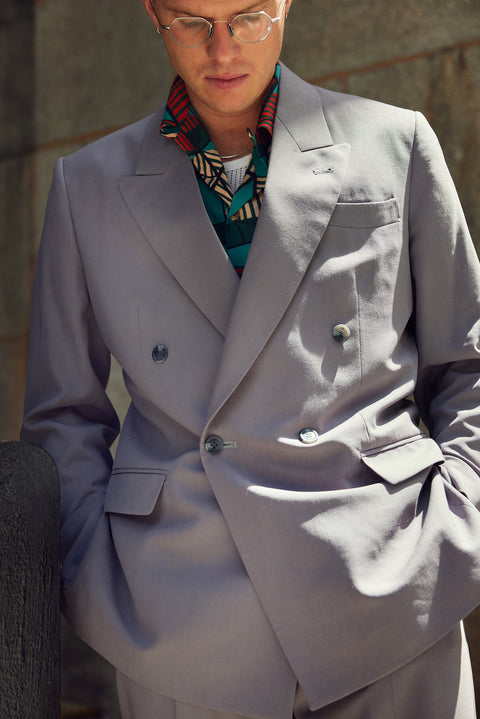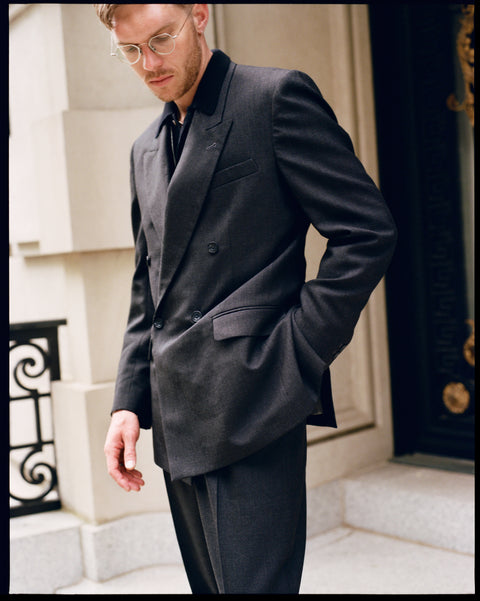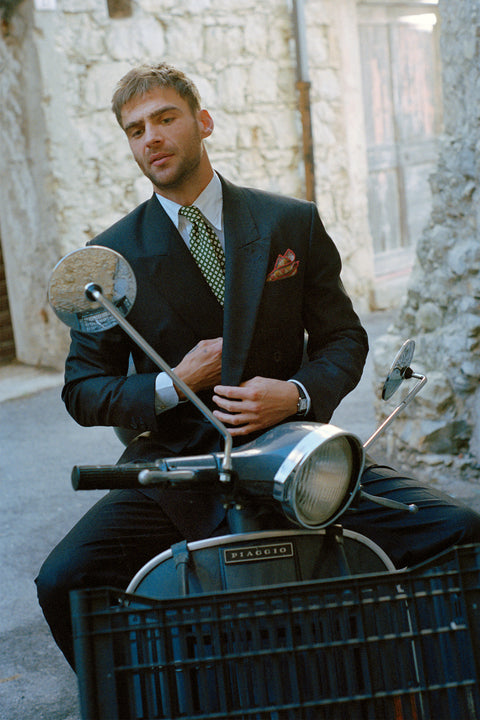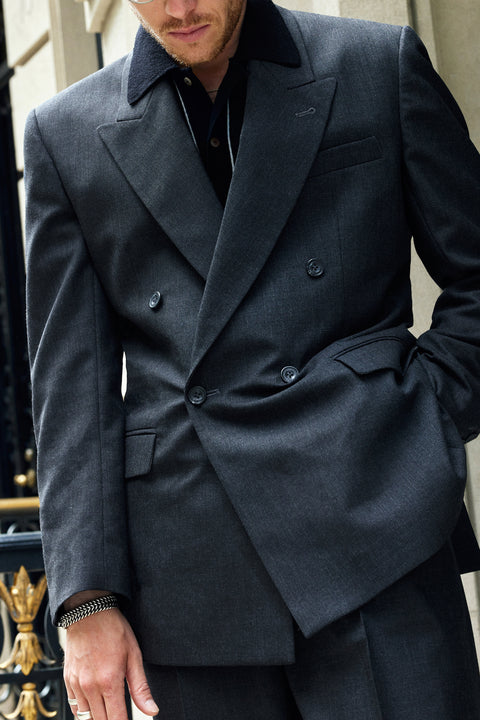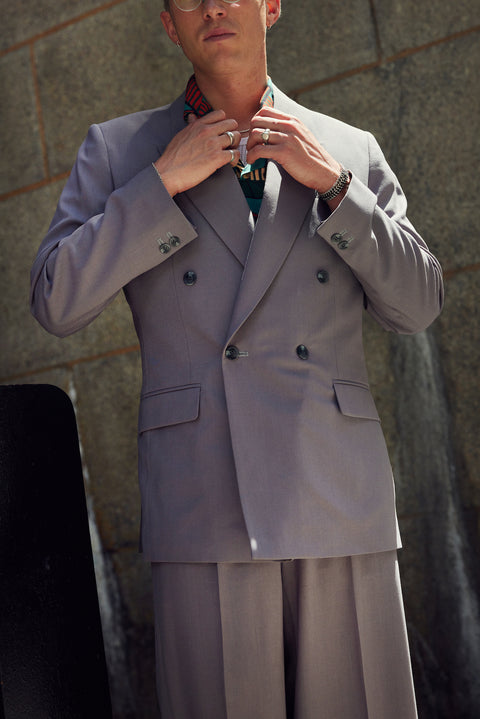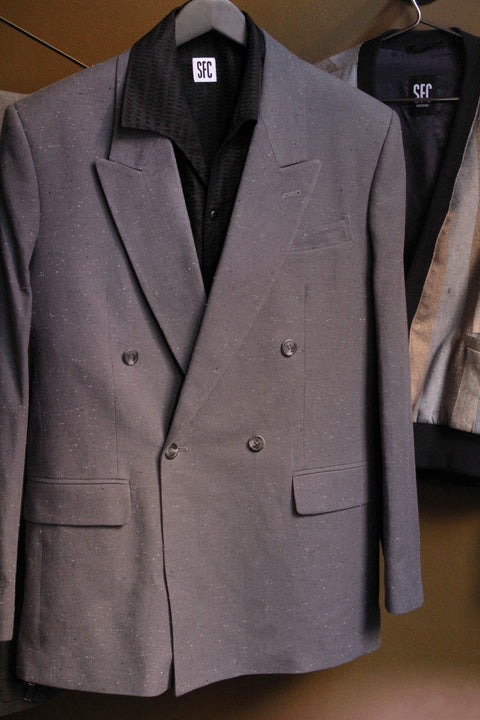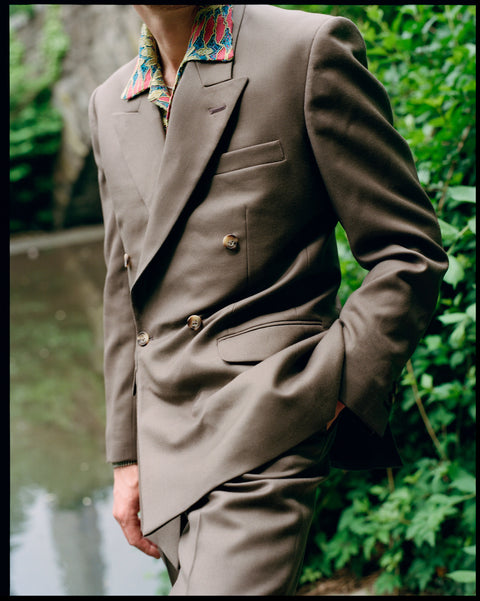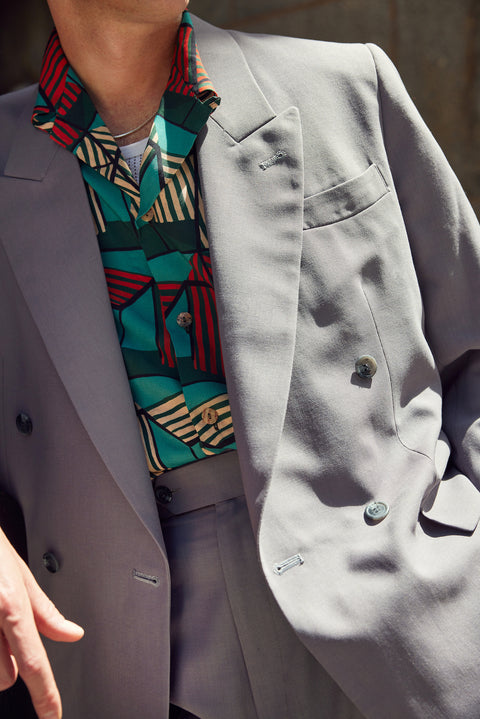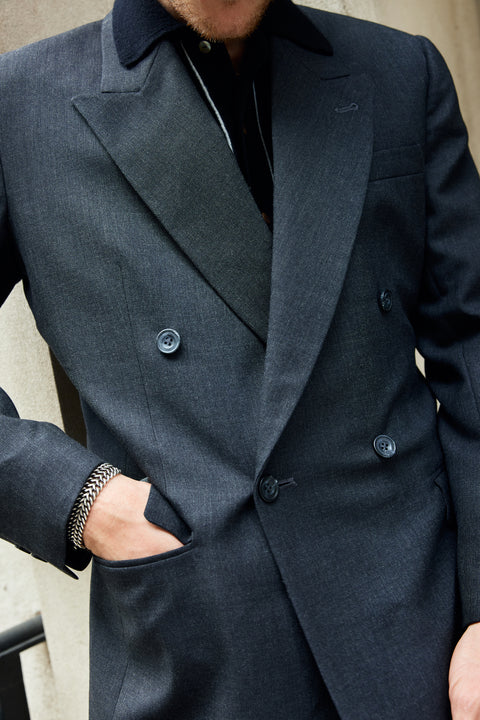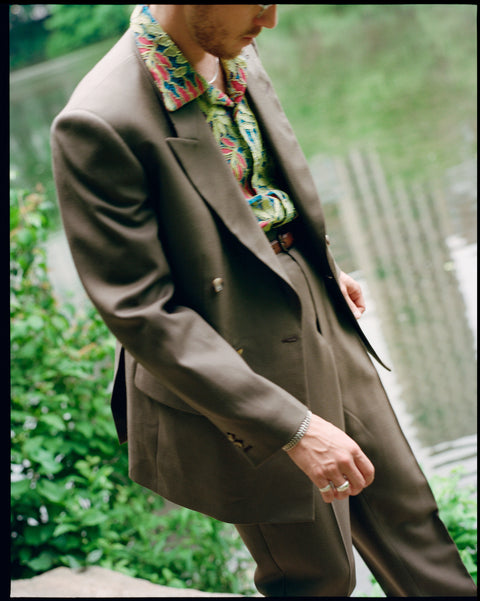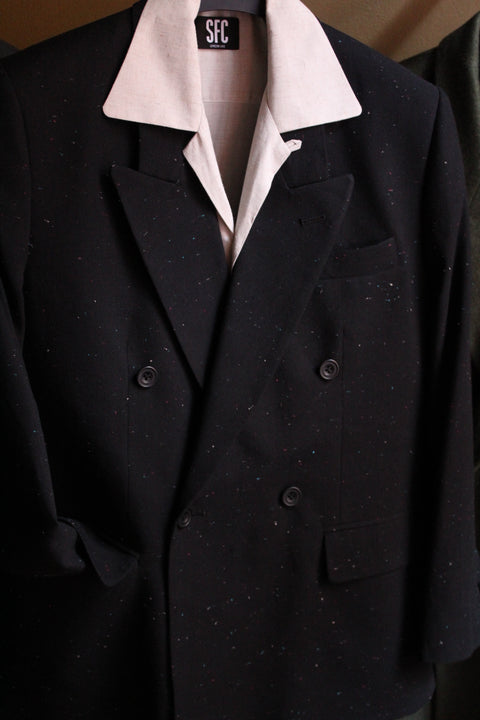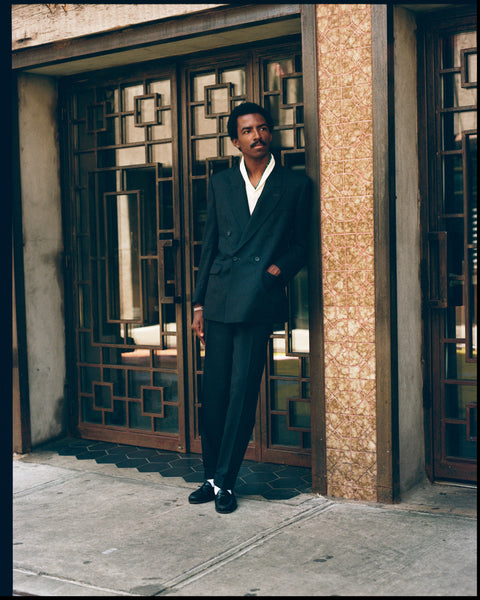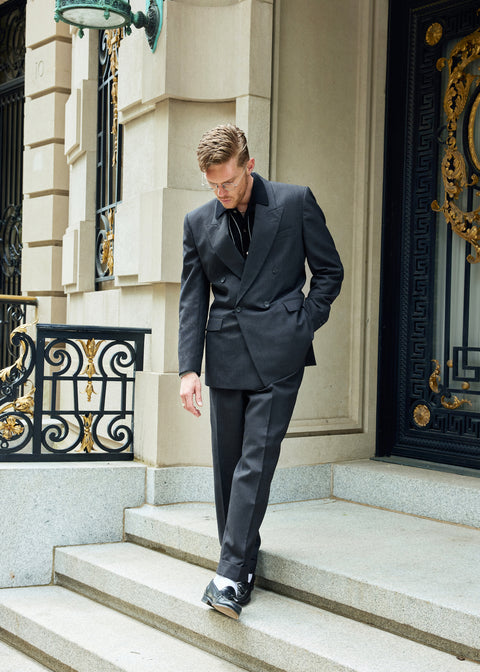 MADE-TO-ORDER ITEM.
Made-to-order in the heart of London (UK), please allow 6-8 weeks from your order date for your suit to be hand-made and dispatched/collected. 
We introduce to you the double-breasted SFC suit.
Simple in it's construction and design, yet still distils all the reference points and cues that we like to deep-dive into when we develop our pieces. We have refined the manufacturing process and increased our flexibility;  being able to offer a wider selection of fabrics and trouser options.  
Images include the black British wool / Blue hopsack wool and worn with the classic wide leg trousers.
-- 
THE JACKET 
This 4x1 DB is my ode to the obsession I hold for the 80s tailoring dynasties (Armani, Boss et al.), where 1940s touches were blended with cuts of plentiful volume and loucheness. Keeping our own modernist edge to it, with a clean cut and detailing; drape is king with this suit. It has a lightly padded yet broad shoulder line.
The pockets; two flap hip pockets and our signature curved chest pocket. The lower 4x1 buttoning stance should hit you about where your trousers meet your belly button, achieving a strong silhouette and flow from top to bottom. Constructed with a floating half-canvas chest plate, which gives form and shape, without making the jacket too heavy and rigid. This results in an easy jacket to wear that has drape, hang and hits it just right from where we're at. 
THE TROUSERS
You're able to pair almost all of our trouser models with this suit jacket, making for further flexibility to help you get your own fit. For more information on each of the cuts, please head to our trousers section to learn more.
THE FABRIC
Select from a whole selection of our house fabrics (scroll down to view the lists). Custom fabrics can be sourced or supplied, but these will need to to be discussed with the SFC team prior to placing the order and prices may vary. Contact us to enquire. 
If you're interested in purchasing just the jacket to match with a pair of SFC trousers you already own, please get in touch with us at contact@scottfrasercollection.com discuss this option.
Please read our Order Terms before ordering, as these suits are non-refundable once they are made-to-order. Any questions to have please reach out.
*NEW FEATURE - TEST OUT OUR FABRICS
TAP THE (TRY) IN THE CORNER OF EACH FABRIC IMAGE AND YOU CAN SELECT TO VIEW SOME OF OUR COLLECTION PIECES COME ALIVE IN THEM - ENJOY
*PLEASE NOTE THIS IS JUST FOR ILLUSTRATION PURPOSES. THE FABRIC IMAGES ARE NOT TO SCALE - BUT WE'RE SURE YOU GET THE PICTURE
Transeasonal fabrics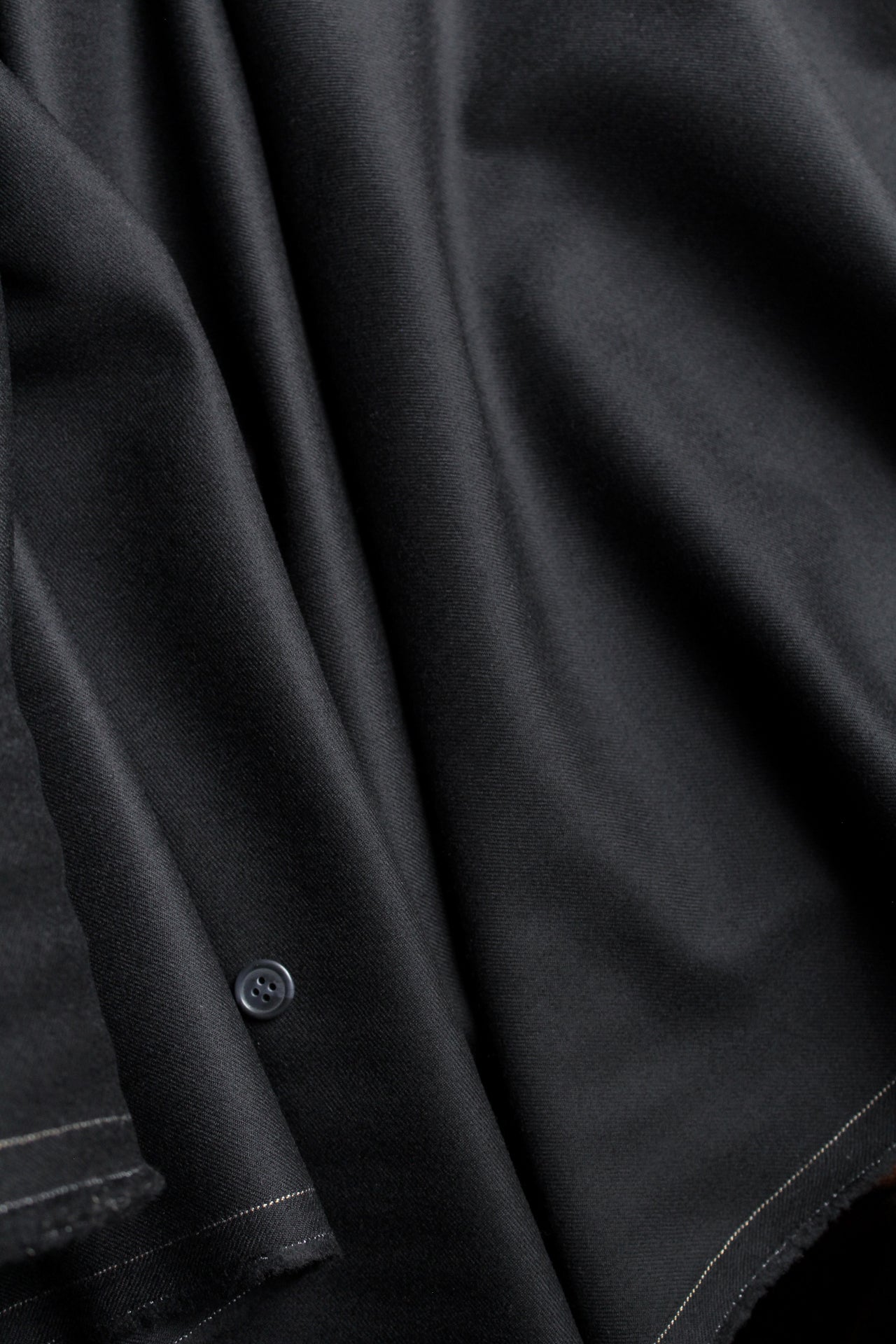 BLACK BRITISH WOOL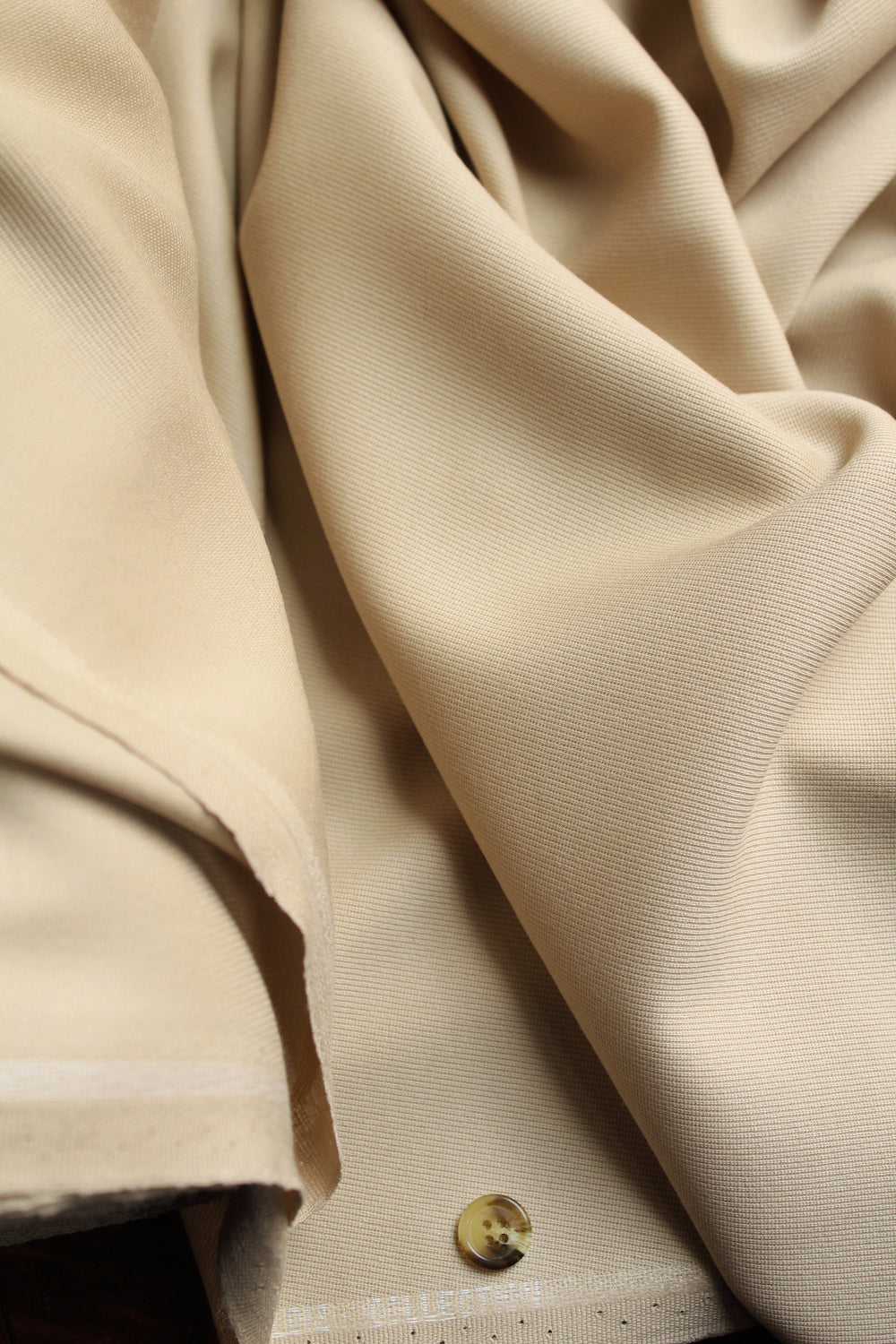 CREMA DRAPEY WOOL SUITING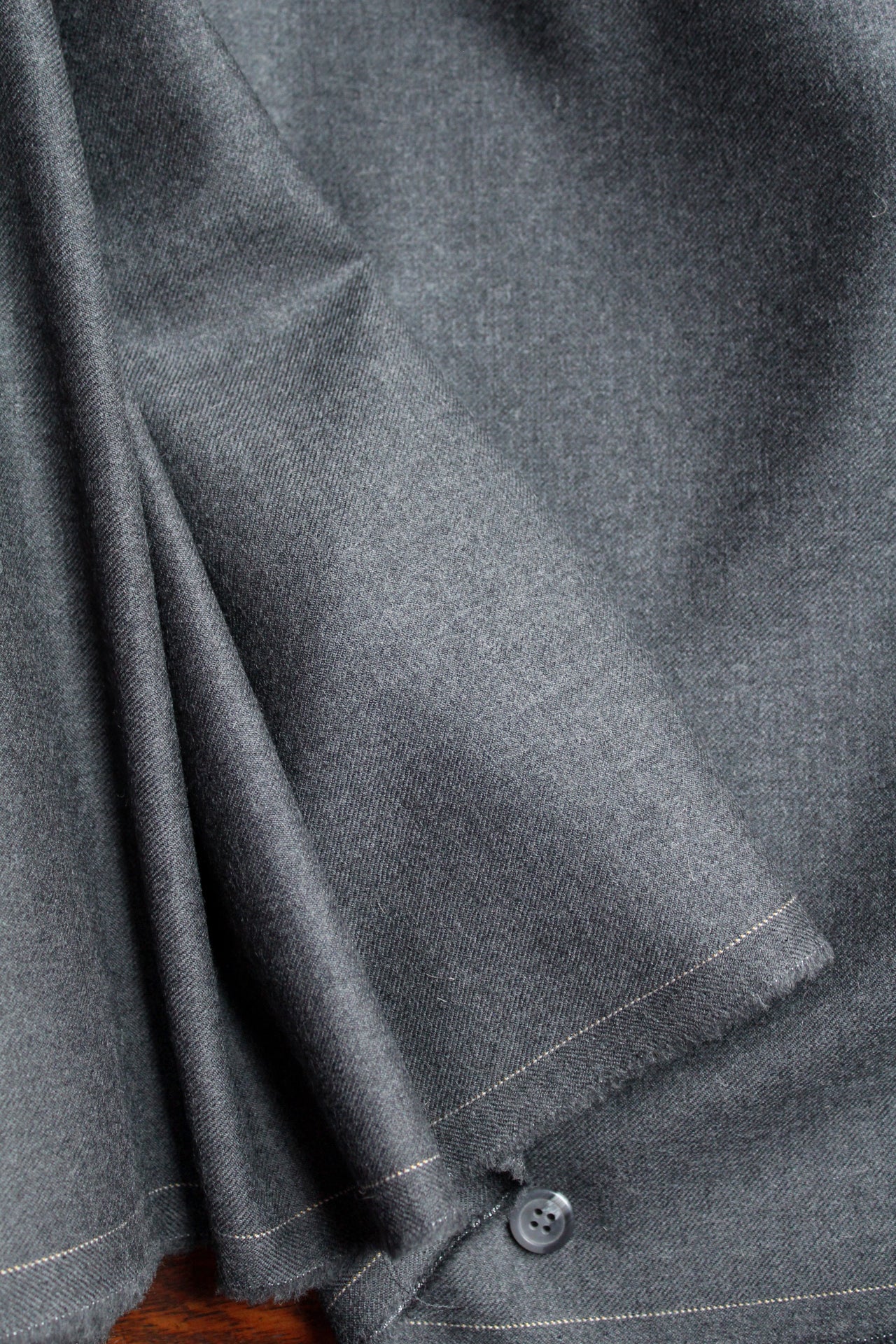 SCHOOL GREY BRITISH WOOL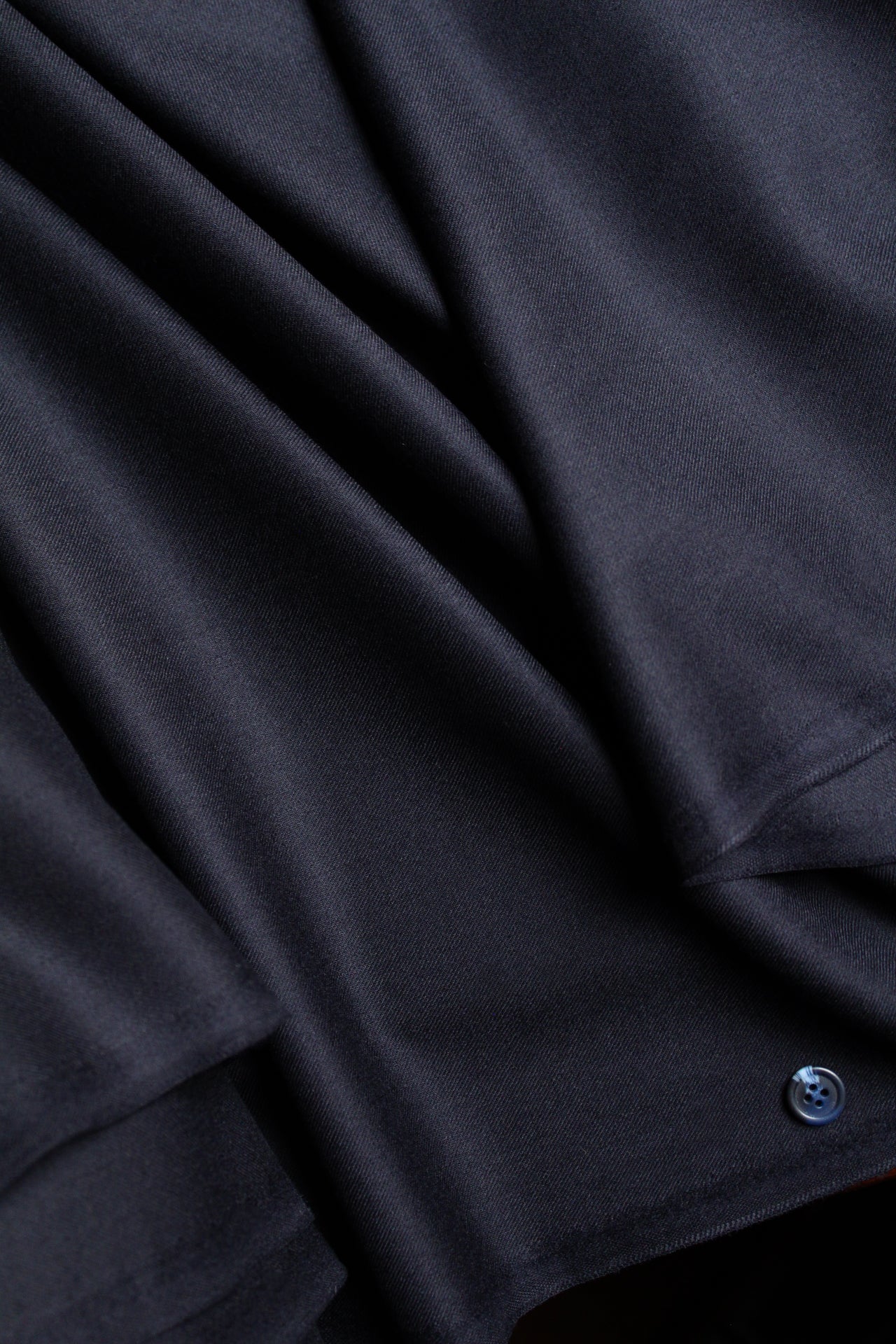 Dark navy blue wool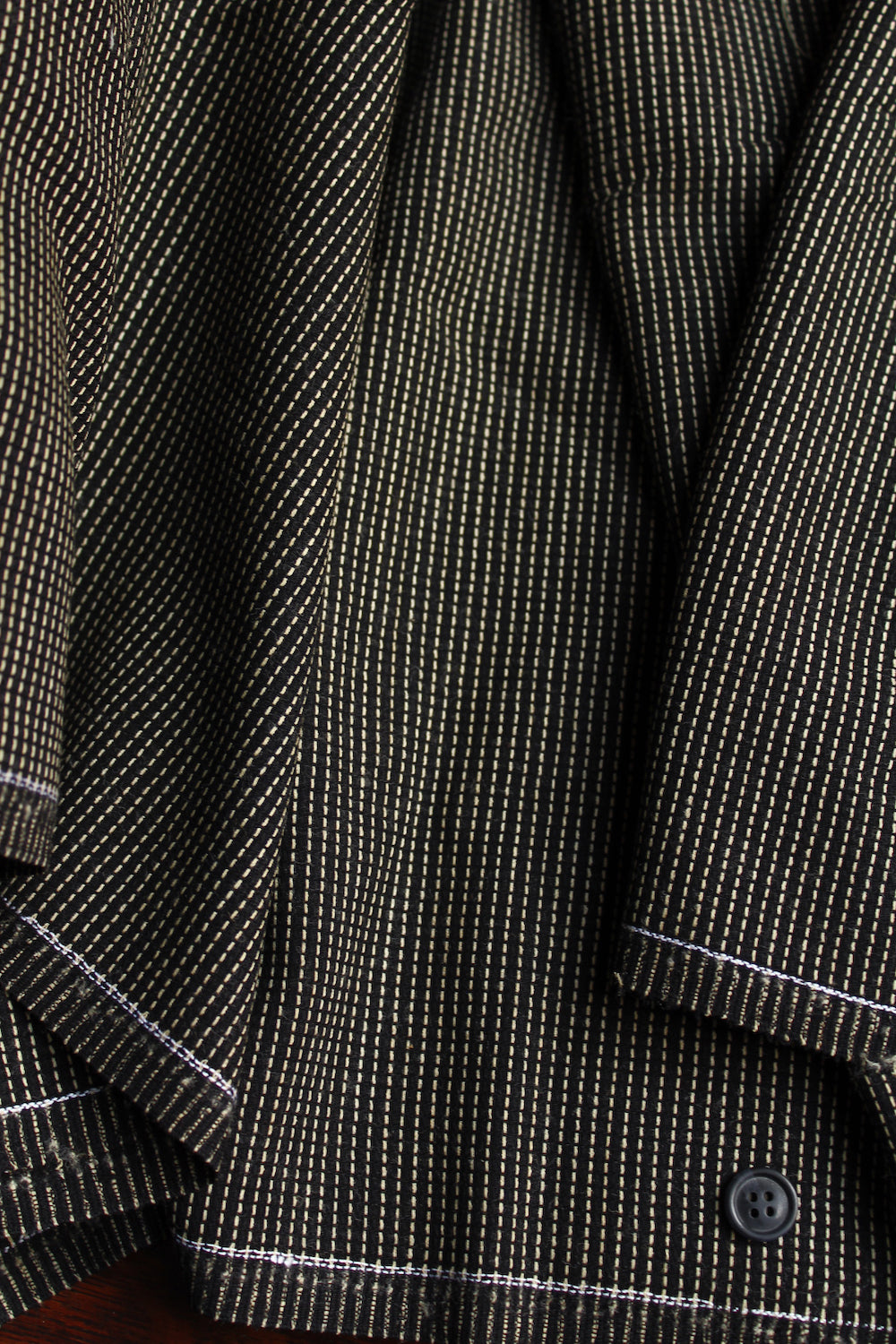 BLACK AND IVORY DASH WOVEN WOOL
SAND AND CITRINE TEXTURE WOOL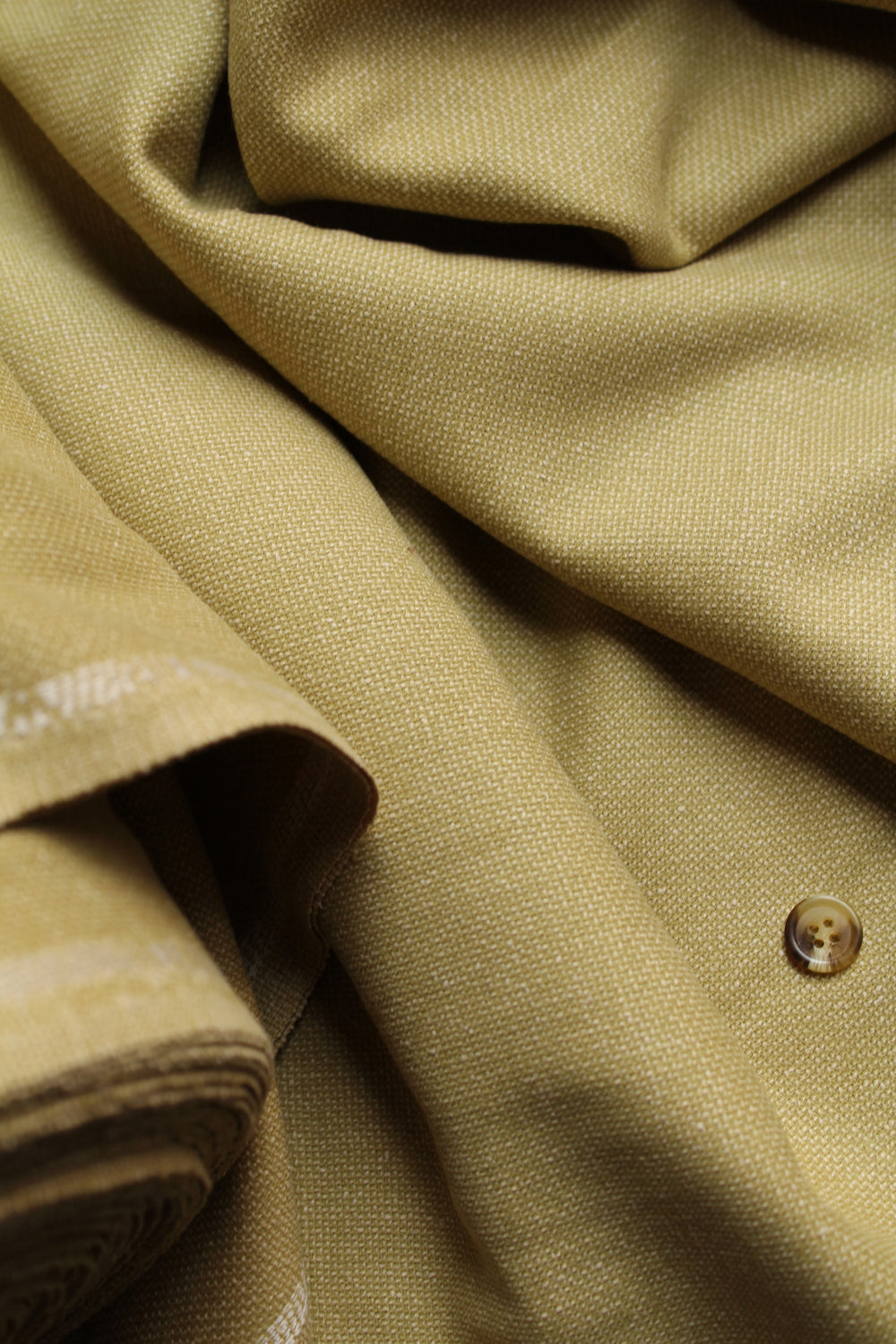 CITRINE AND SAND TEXTURE WOOL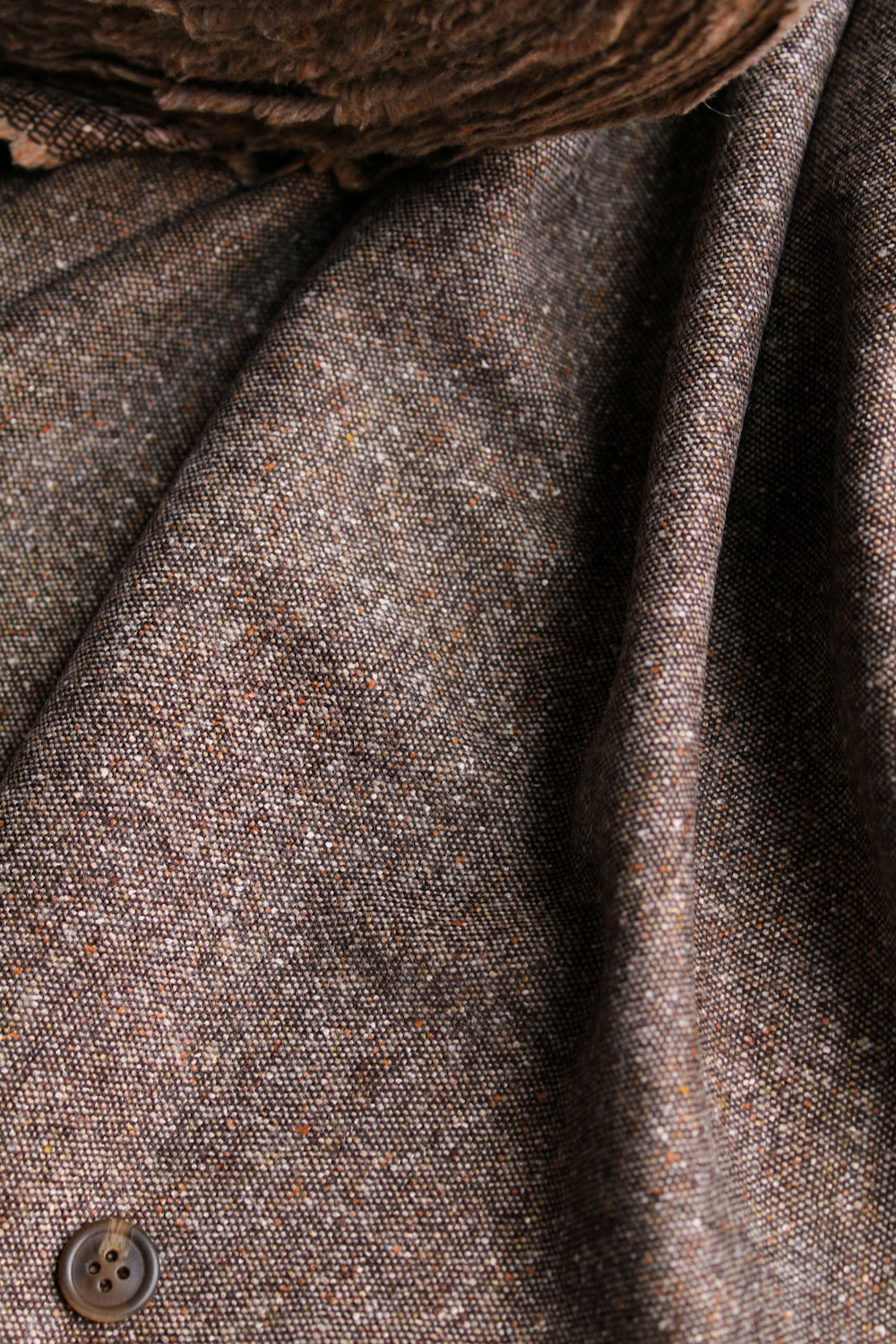 BROWN TONED W/ ORANGE SILK FLECK WOOL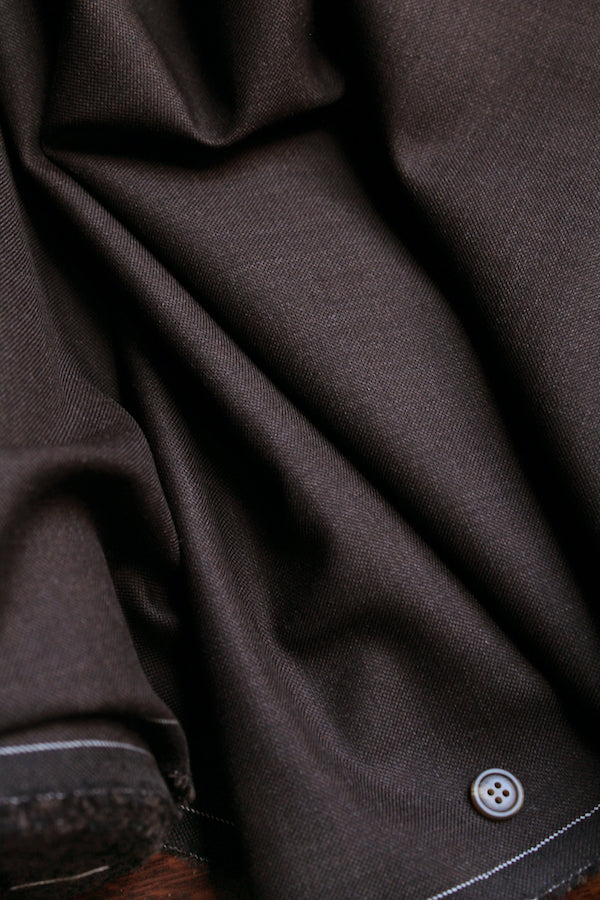 Brown hopsack with black undertone wool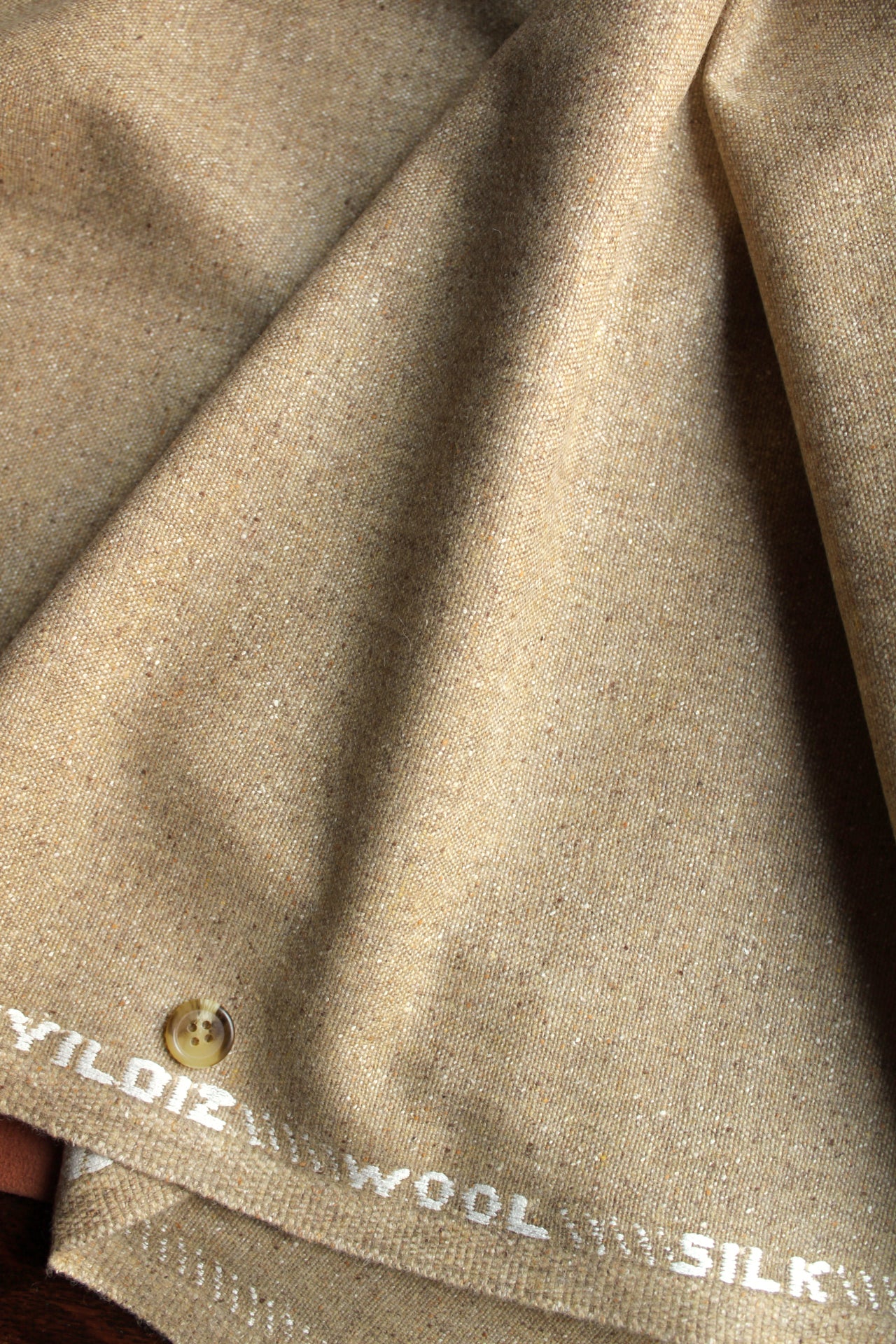 Sand toned silk fleck wool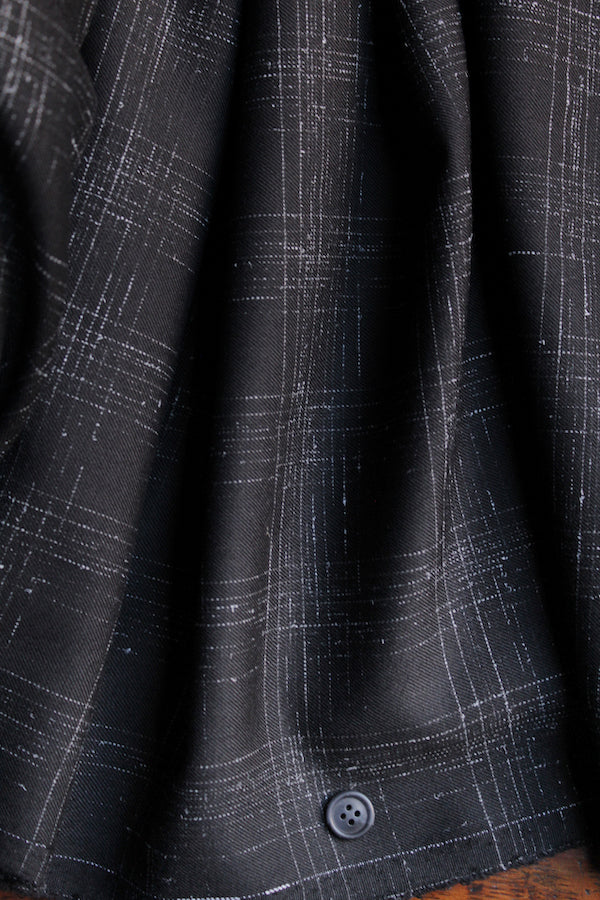 Black cross hatch draped wool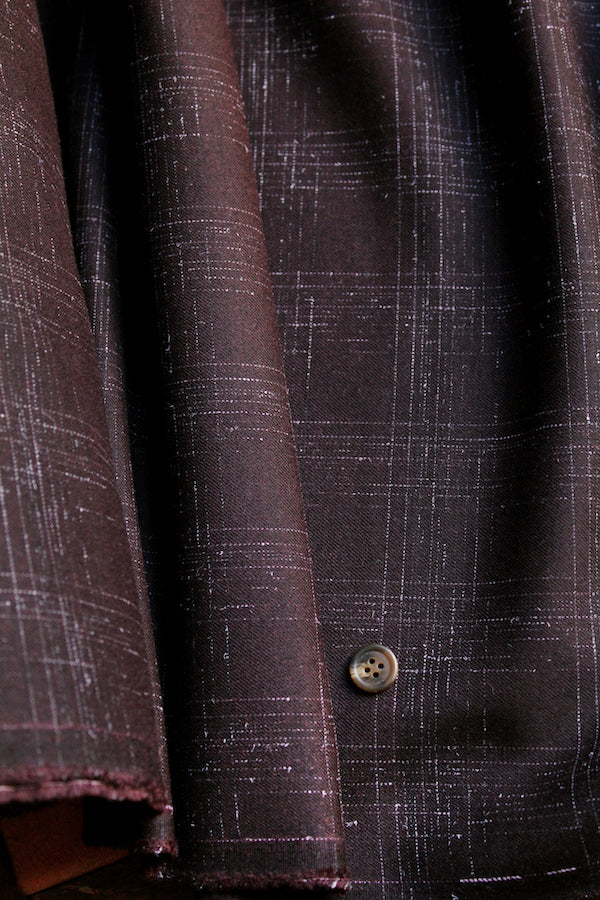 Brown cross hatch draped wool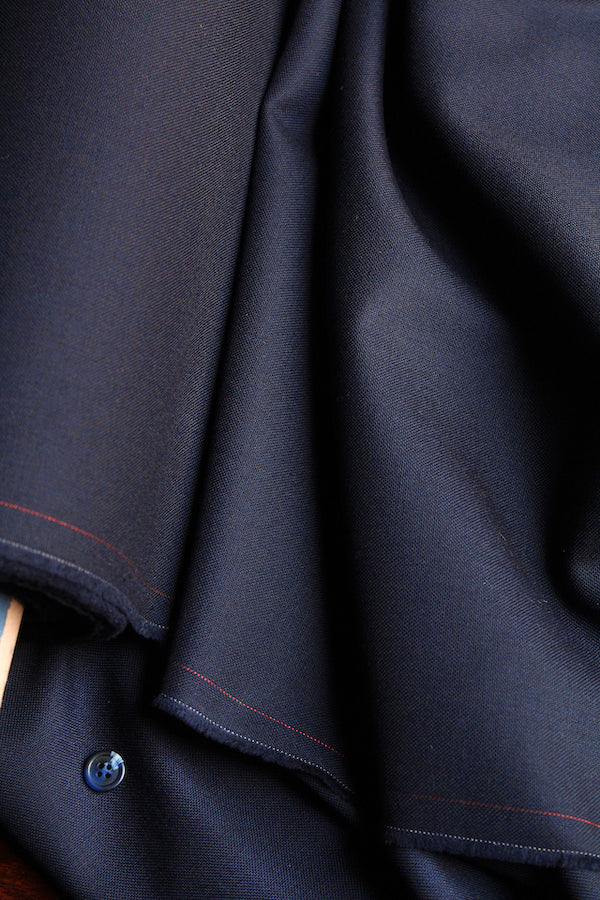 Navy blue hopsack weave wool
White heavy woven cotton linen slub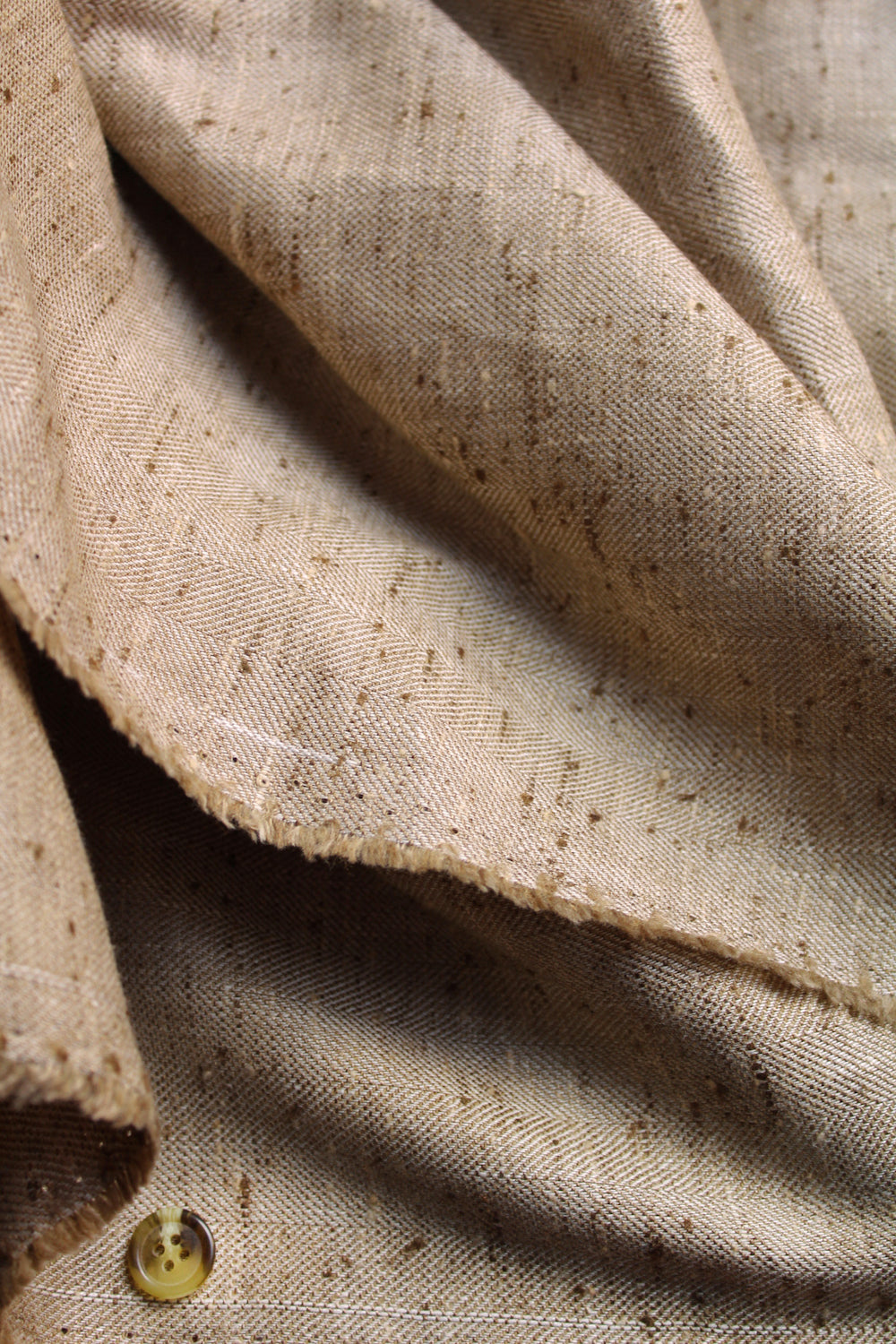 OATMEAL AND BROWN TONED SLUB HB SILK LINEN WOOL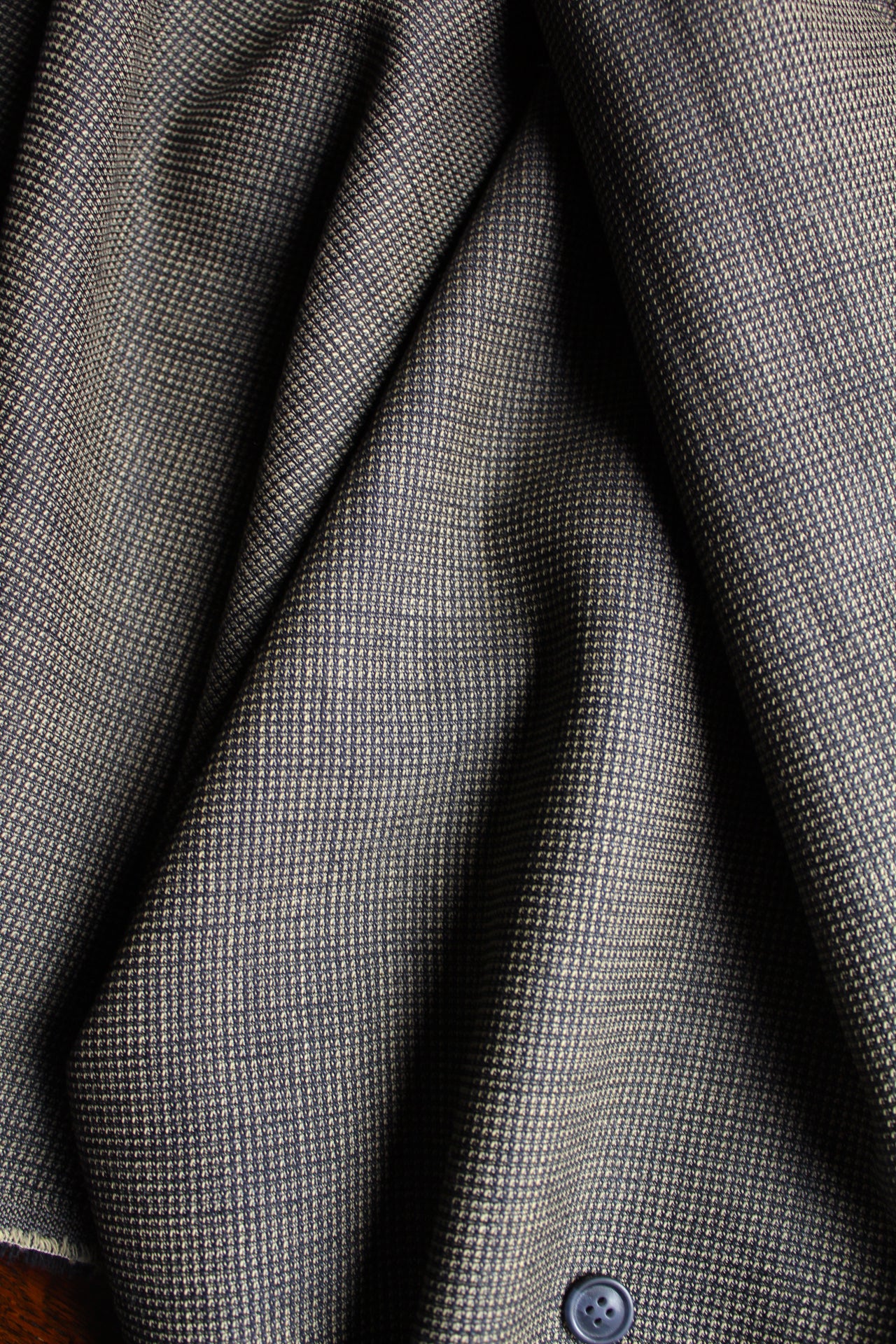 Japanese woven cream blue tonal textured wool
Autumn / Winter Fabrics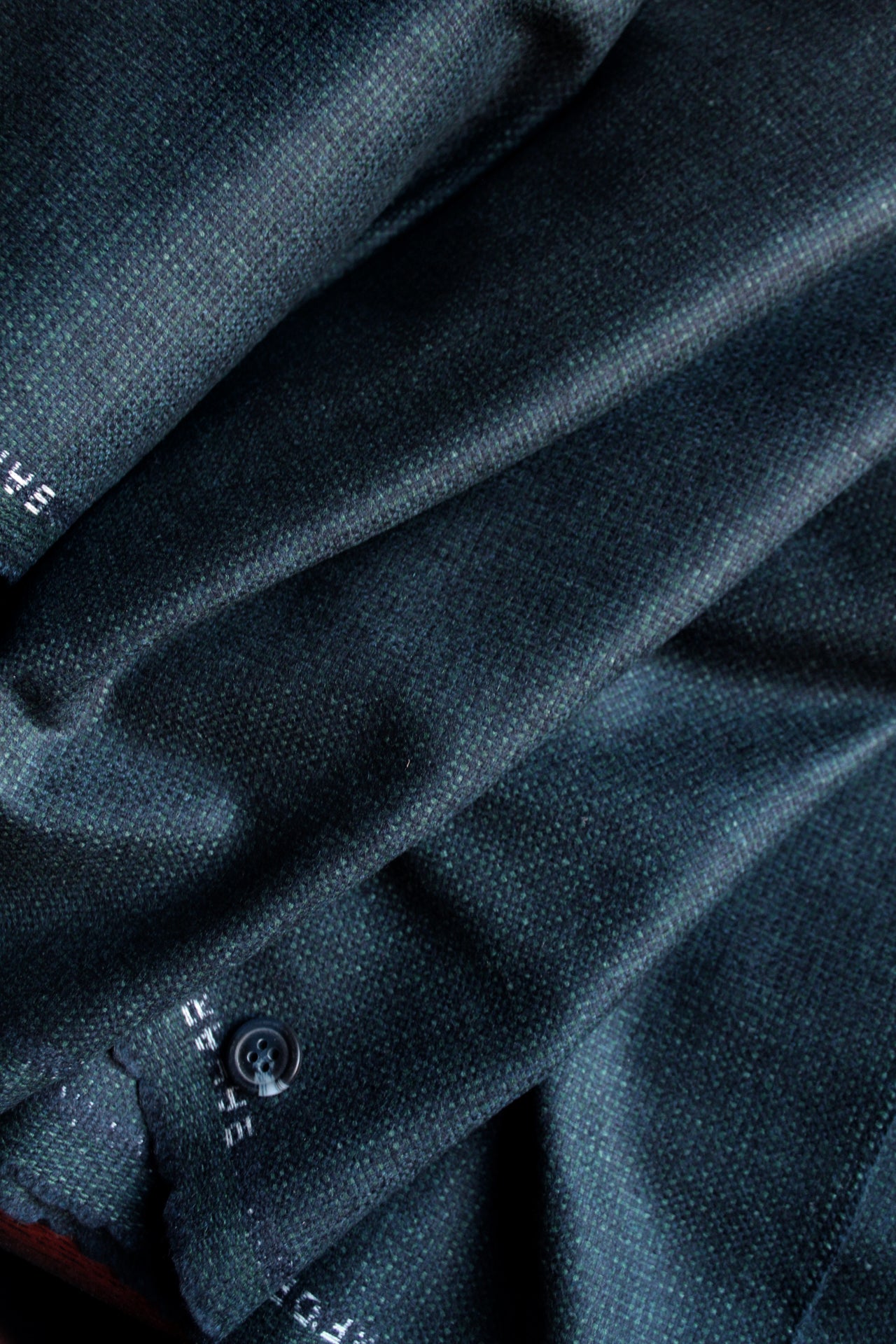 Green and blue nailhead fleck wool
Brown and black sack tweed (Original)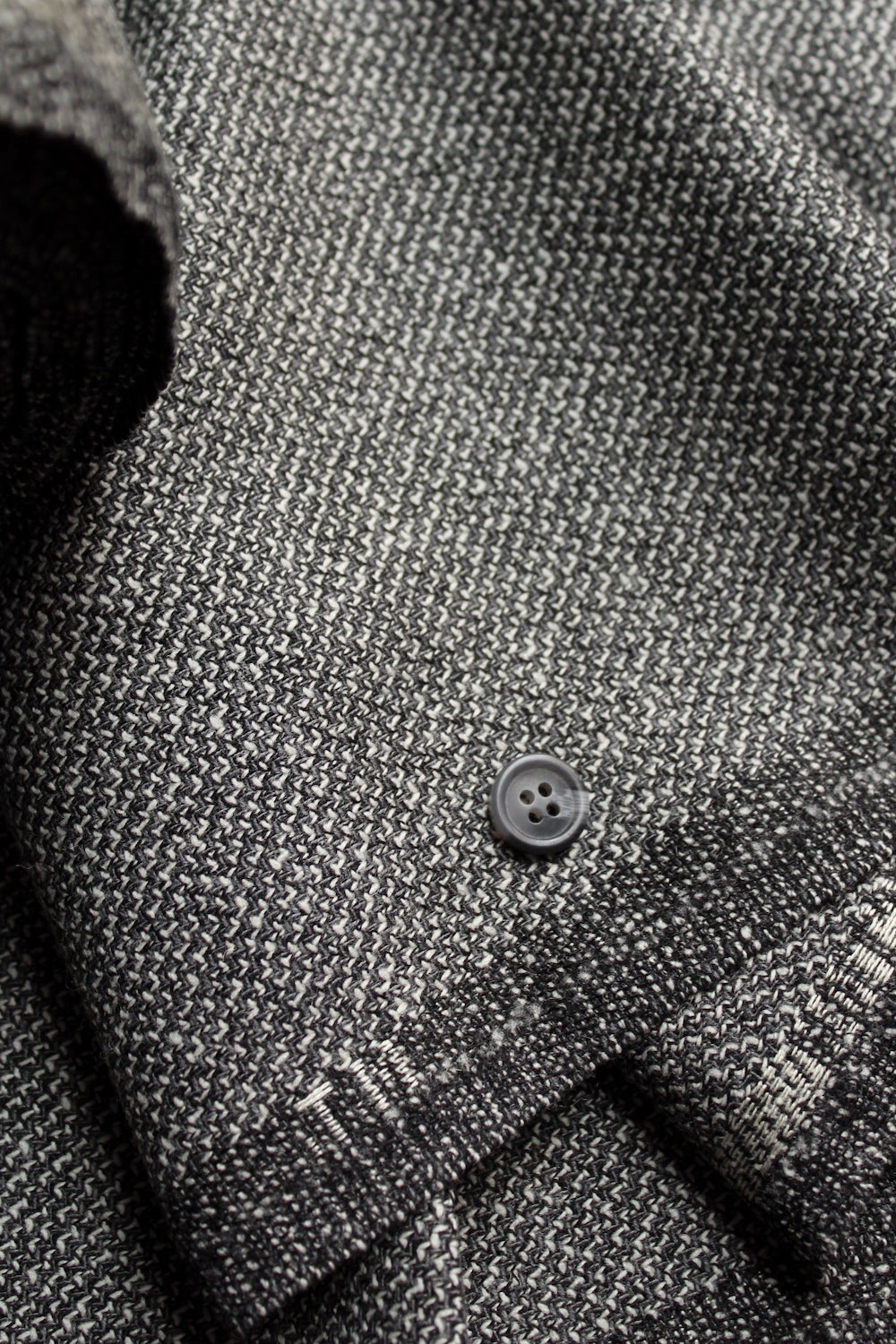 GREY, WHITE AND BLACK JAGGED WOVEN WOOL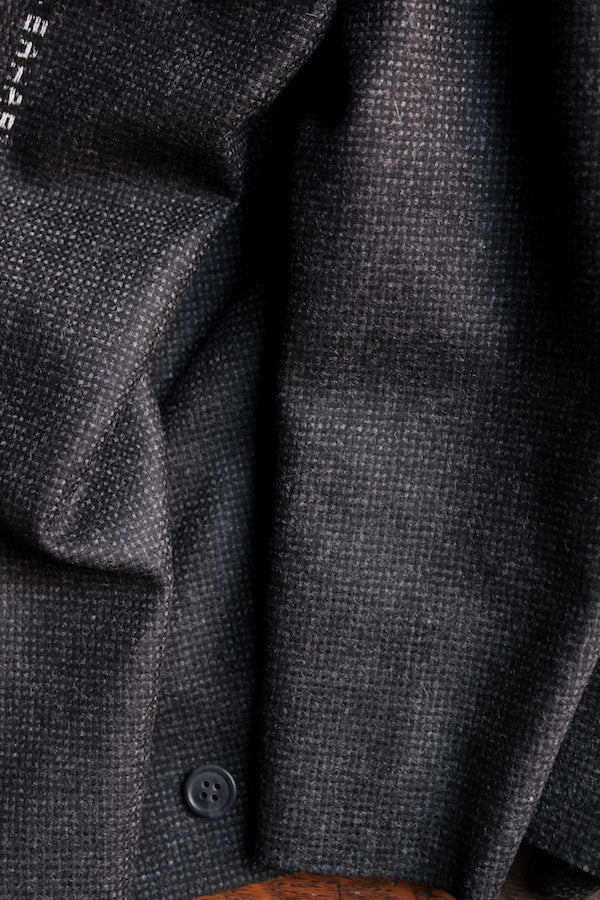 Grey and black nailhead fleck wool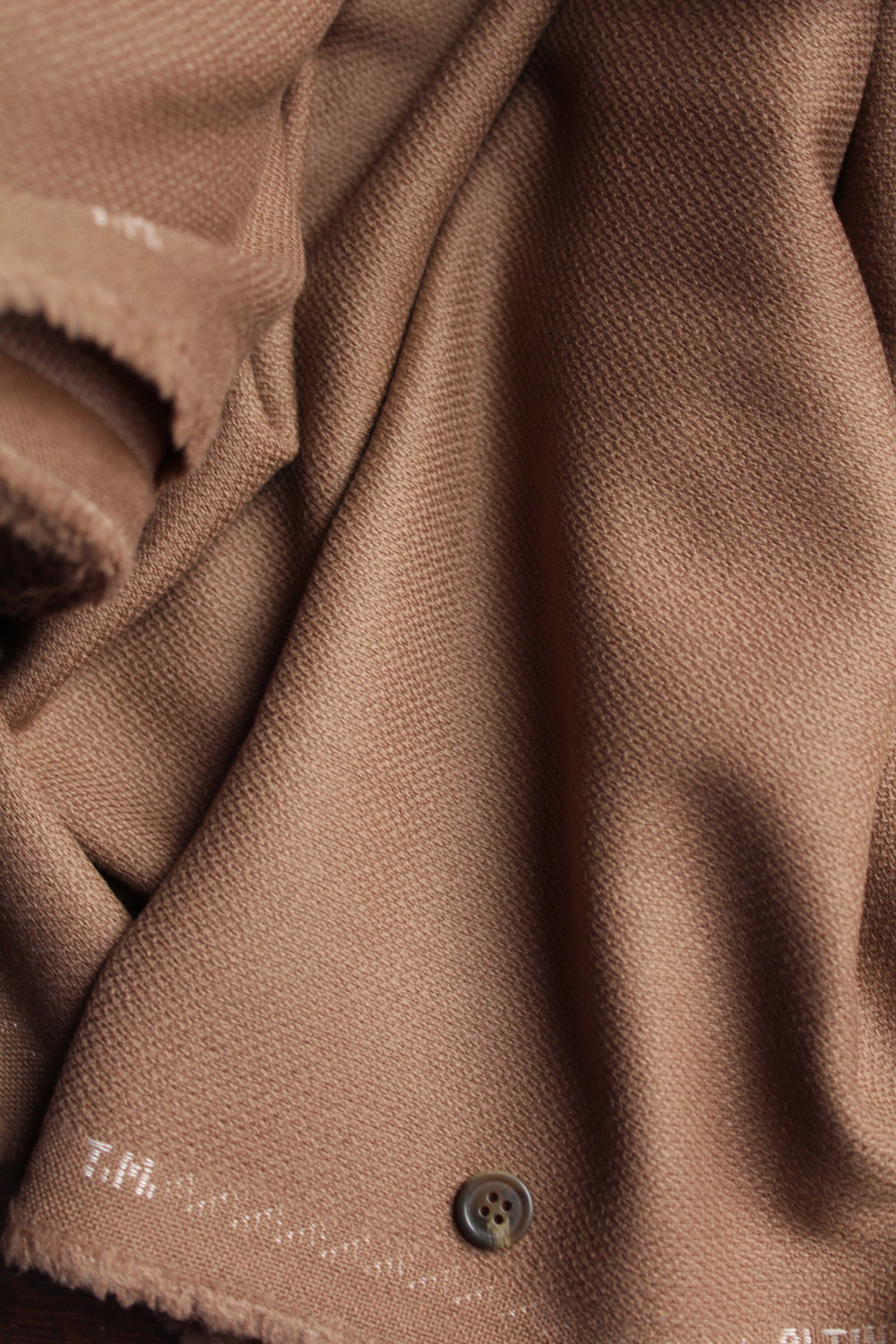 MINK TEXTURED WOOL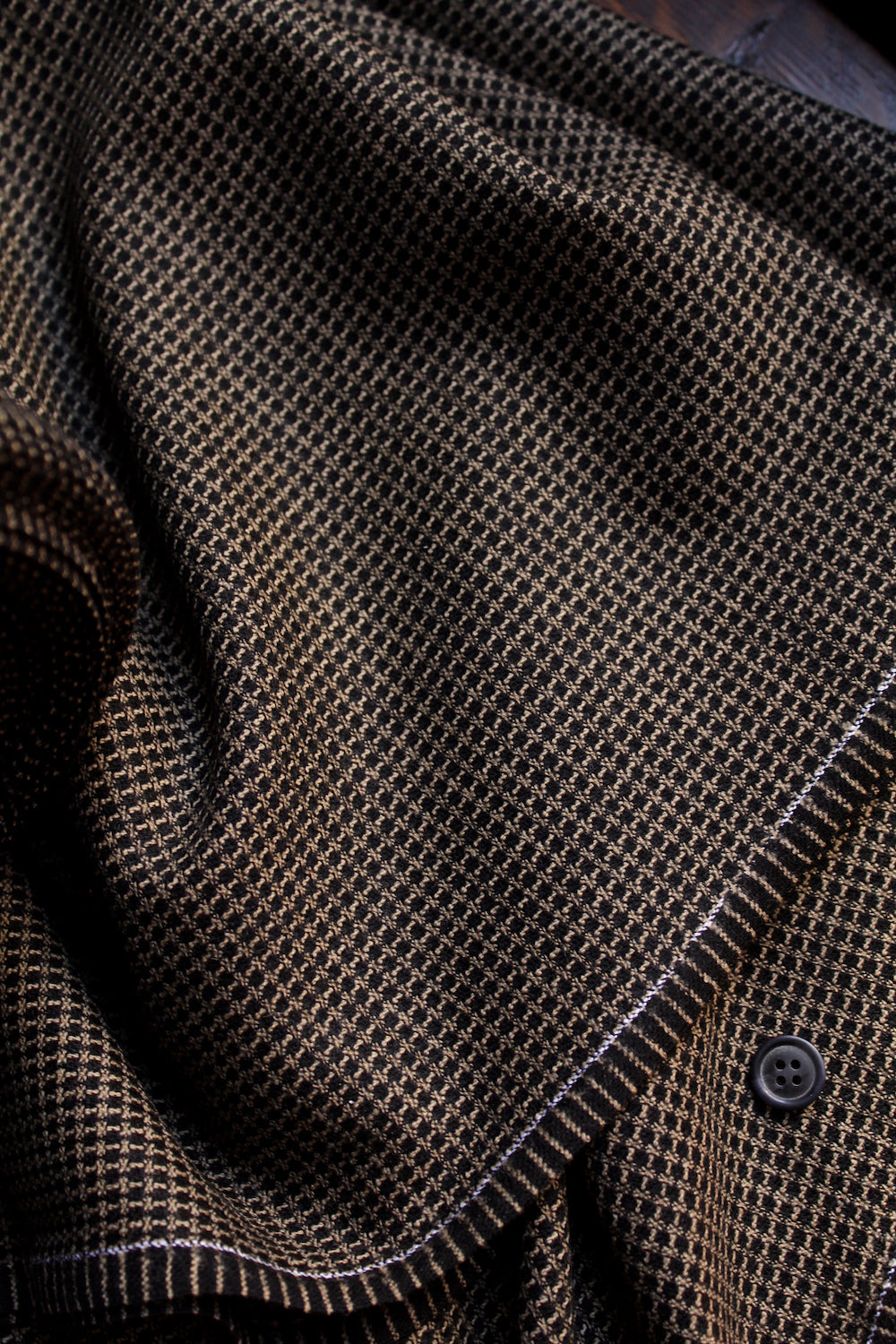 BLACK AND BROWN BASKET WOVEN WOOL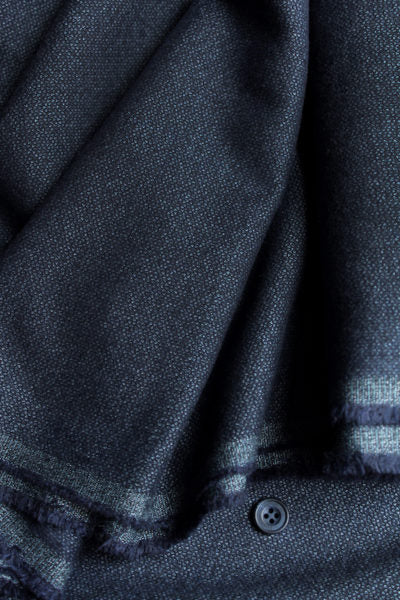 BLUE MOTTLED FLECK WOOL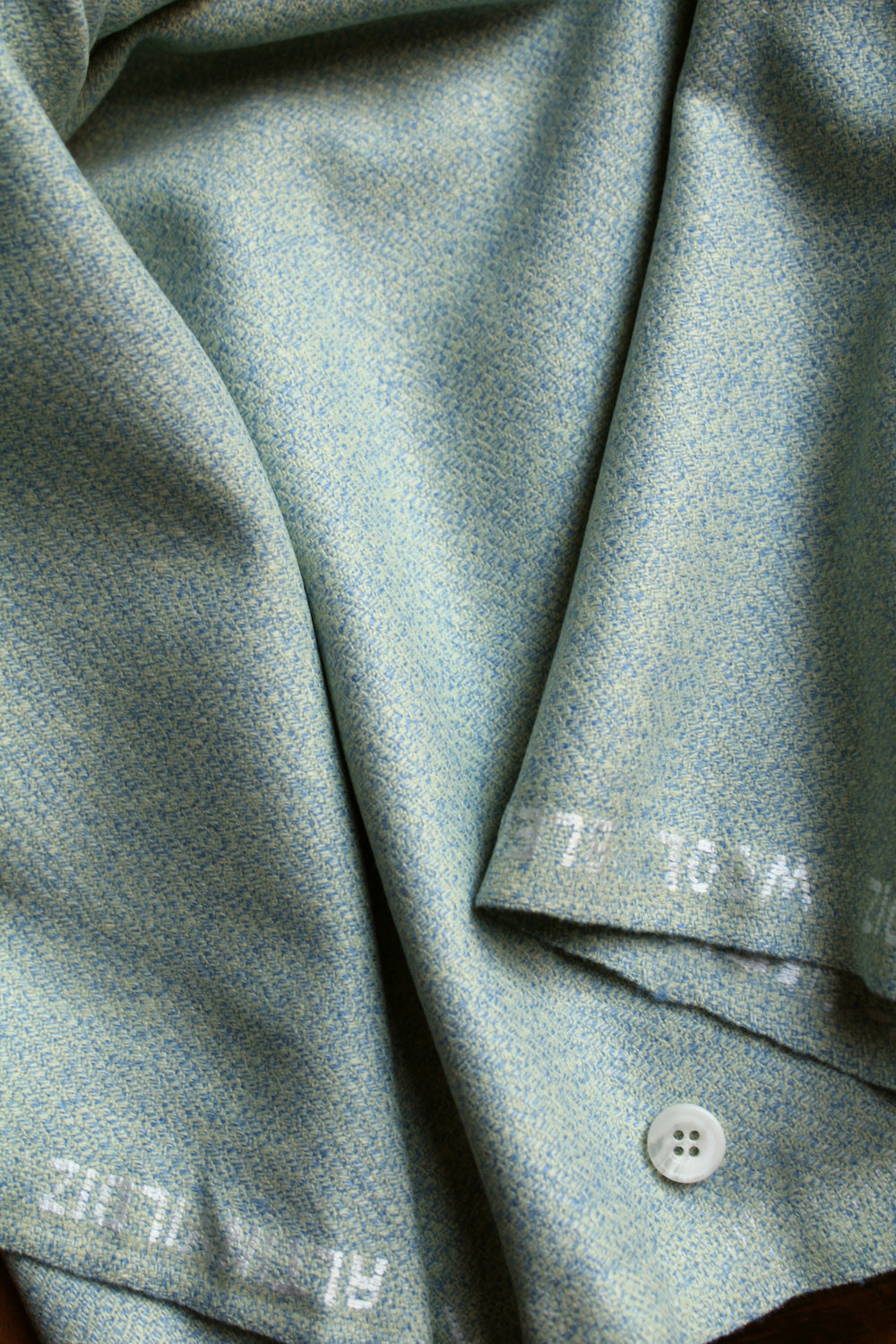 Soft speckled mottled blue wool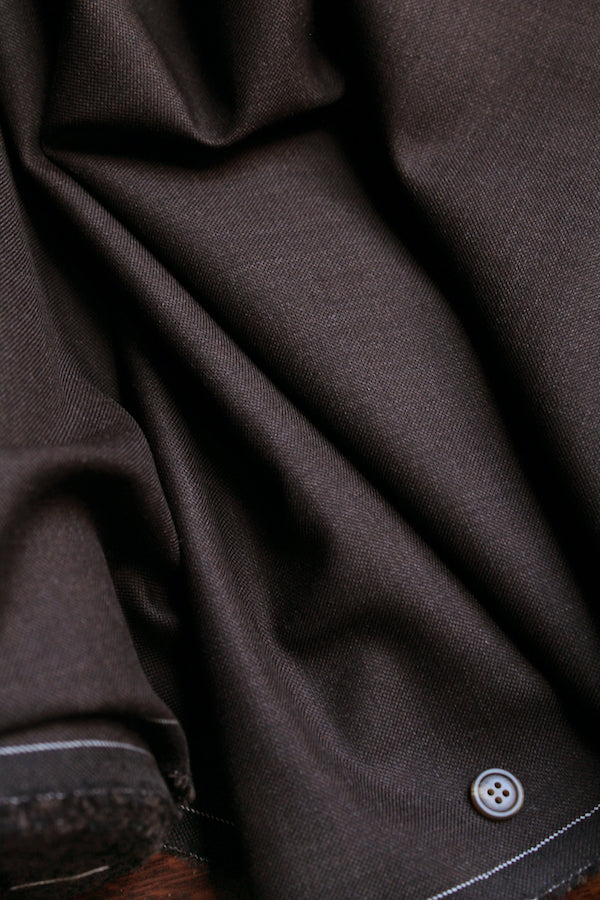 Brown hopsack with black undertones wool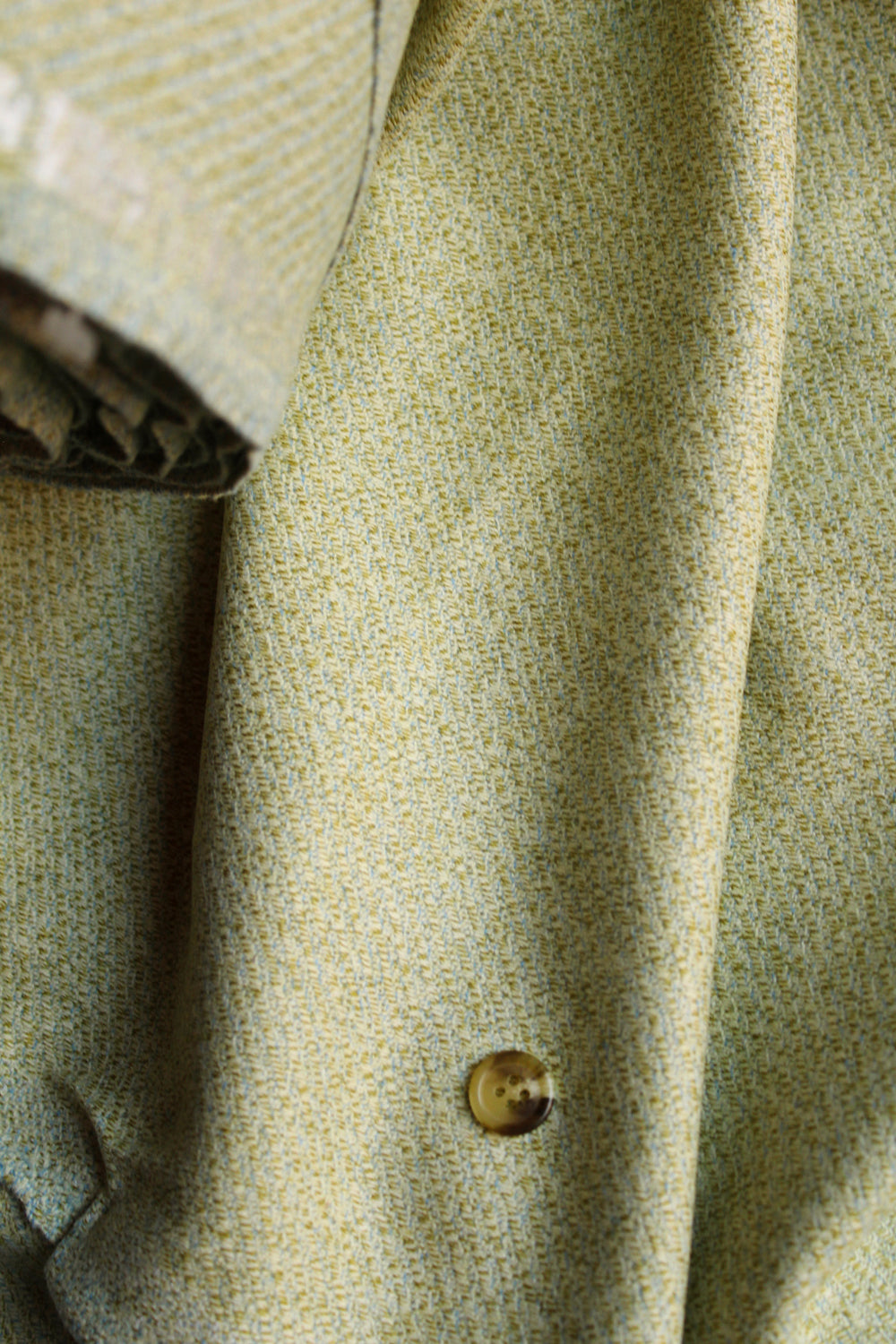 Soft specked mottled olive cream wool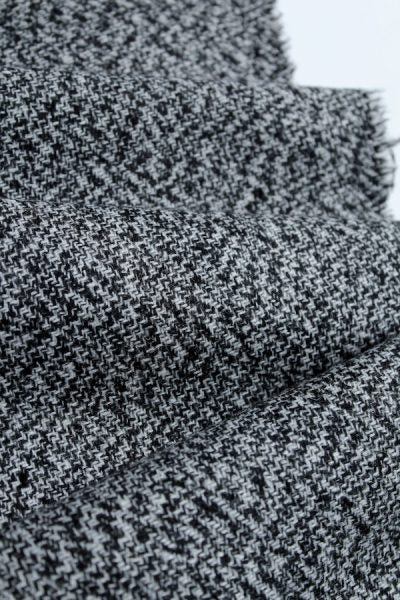 SALT AND PEPPER WOOL (2 PAIRS LEFT)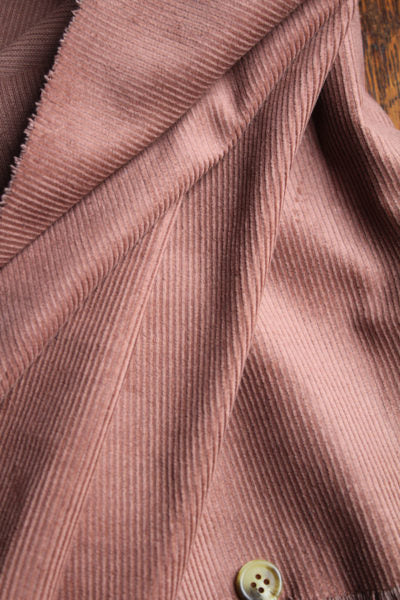 CLAY PINK NEEDLE CORDUROY
Spring / summer fabrics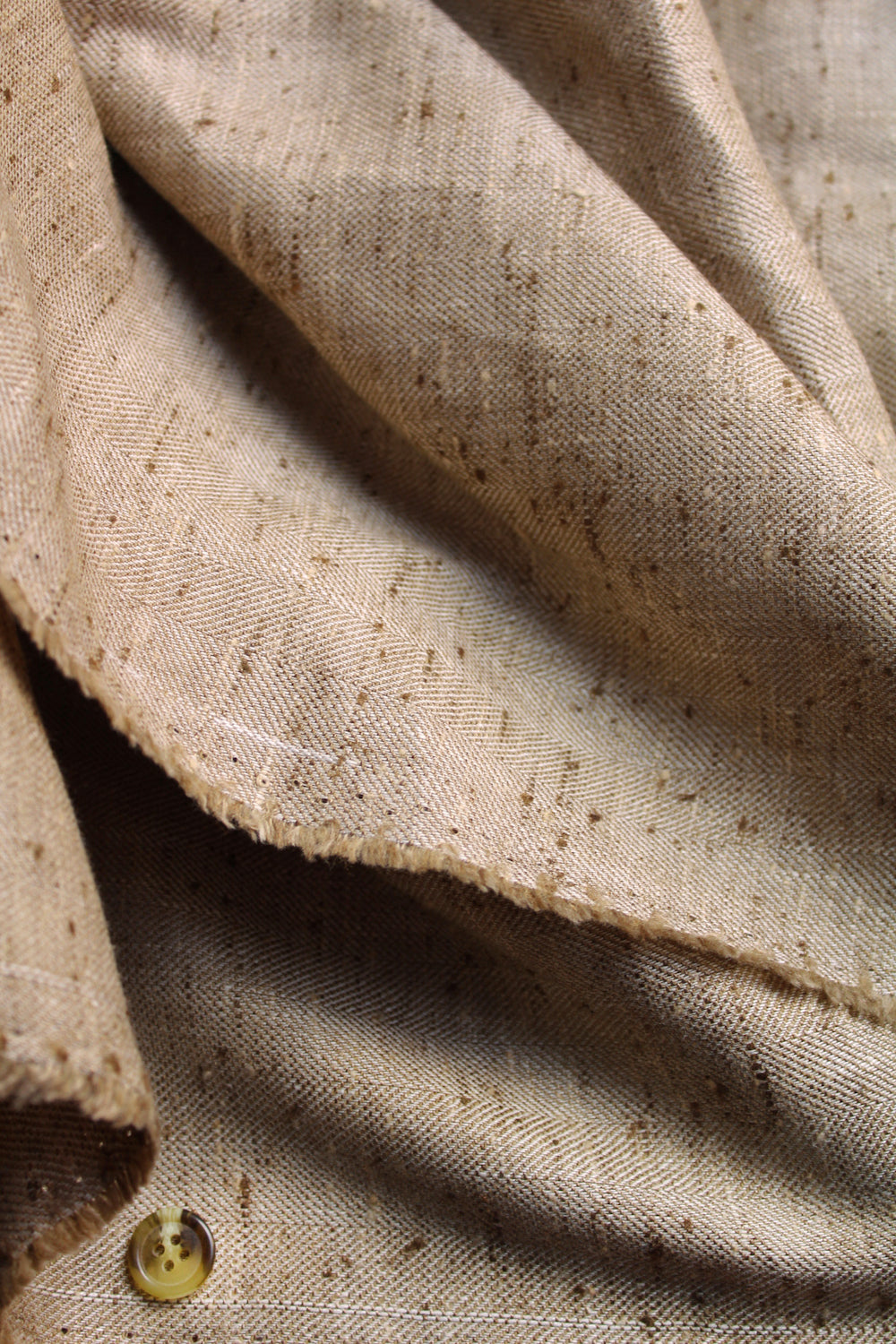 OATMEAL AND BROWN TONED SLUB HB SILK LINEN WOOL
MILK IRISH LINEN (228G)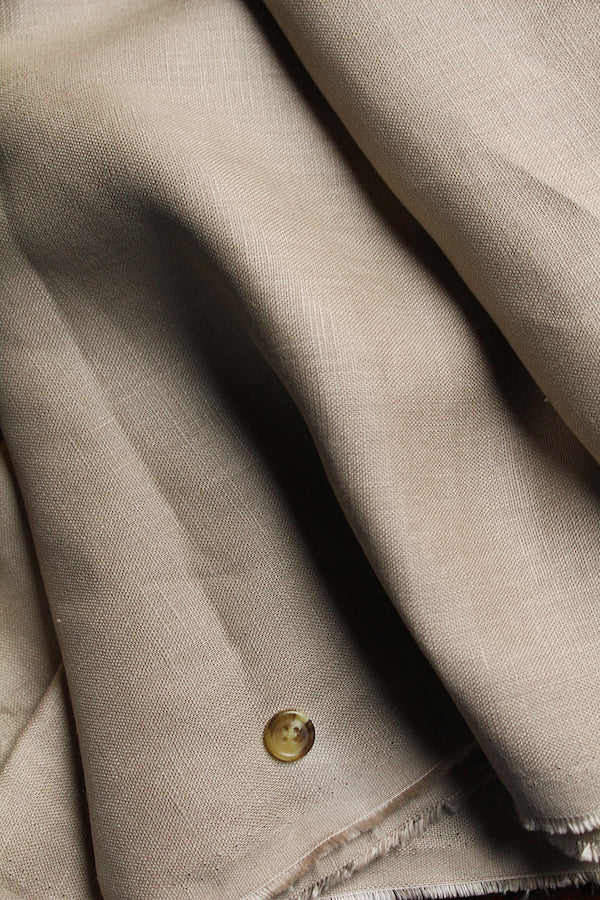 PUTTY LINEN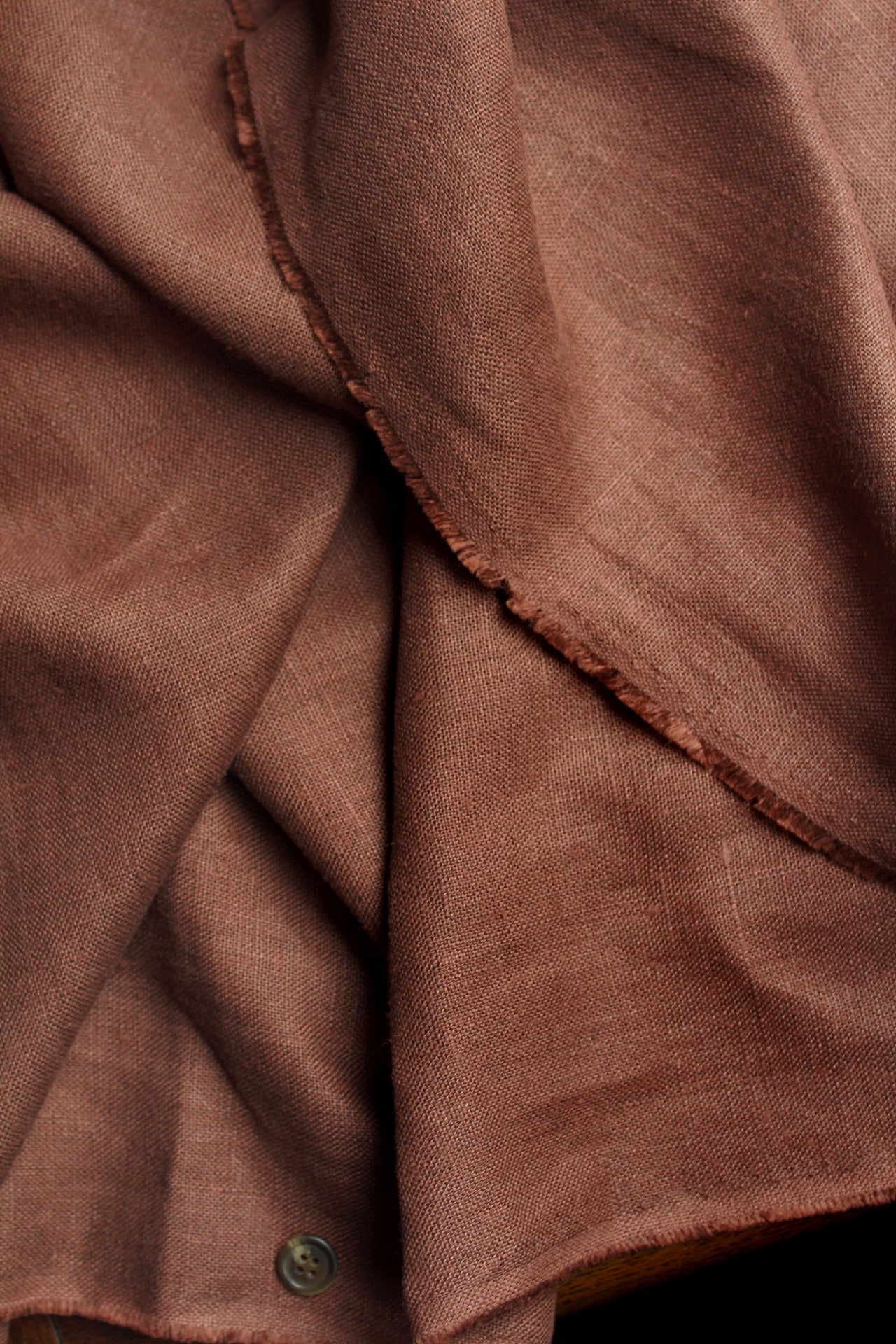 PLUM BROWN HOPSACK LINEN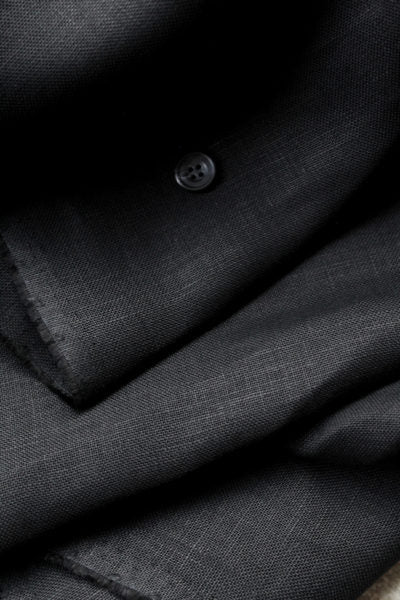 JET BLACK IRISH LINEN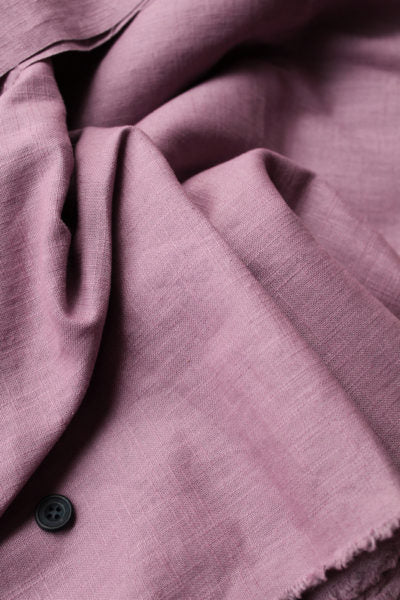 DUSTY PINK COTTON LINEN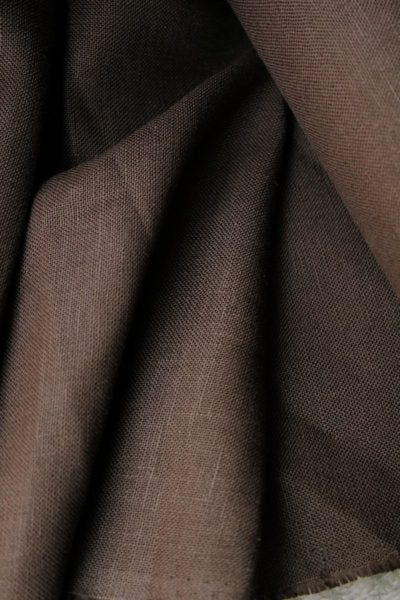 CHOCOLATE BROWN IRISH LINEN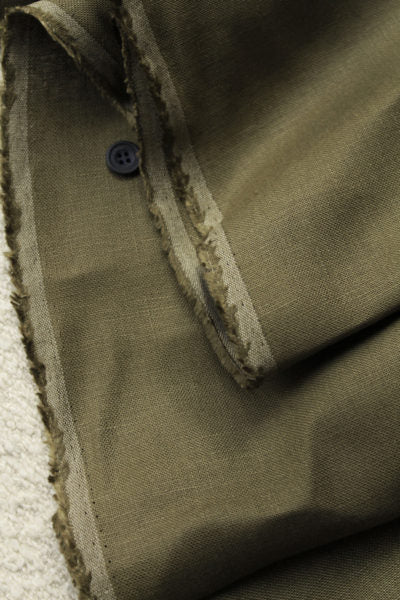 KHAKI IRISH LINEN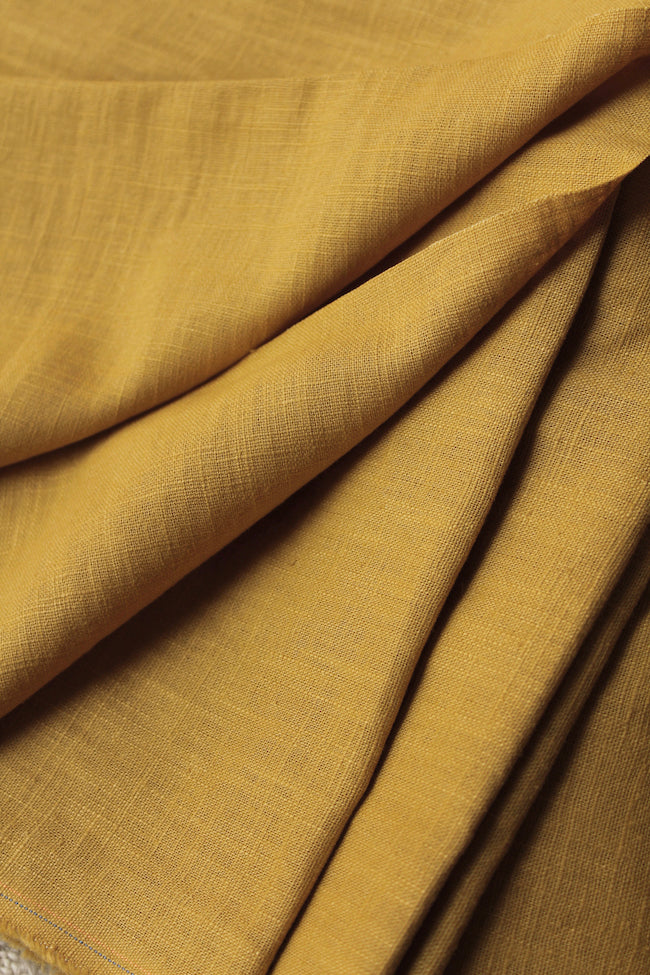 SUNFLOWER COTTON LINEN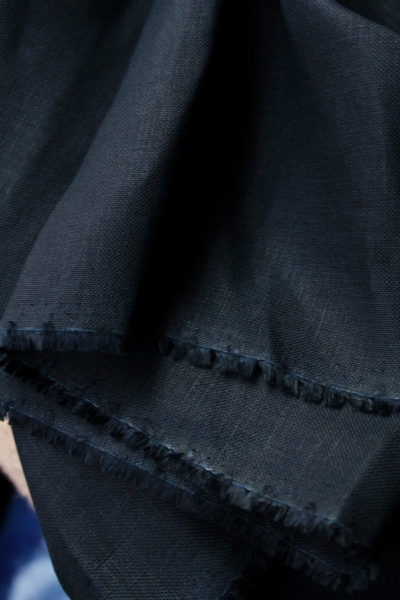 DEEP NAVY IRISH LINEN
White heavy woven cotton linen slub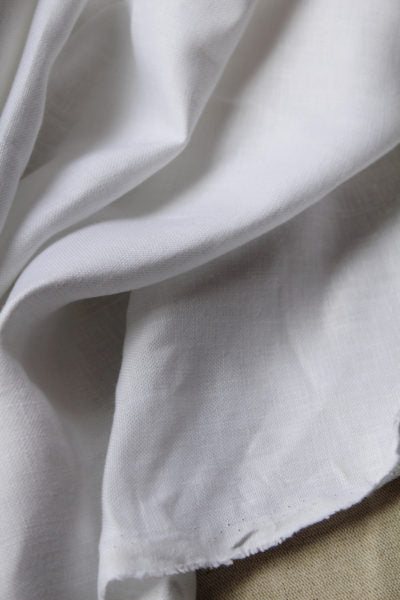 ICE WHITE IRISH LINEN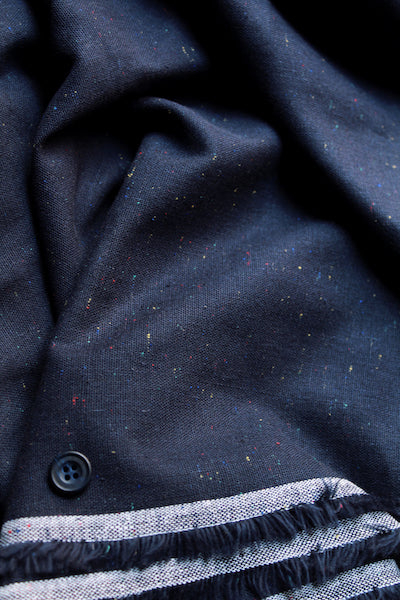 NAVY FLECK LINEN COTTON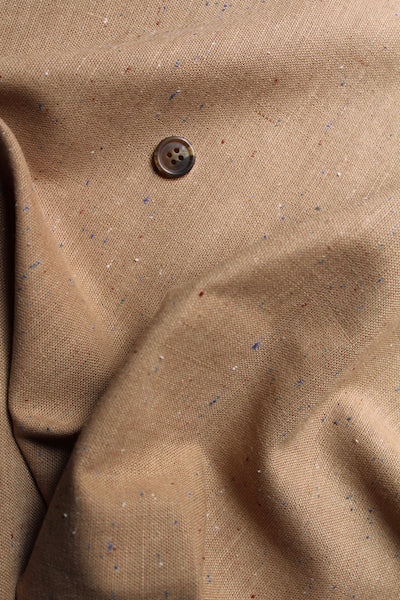 BEIGE FLECK LINEN COTTON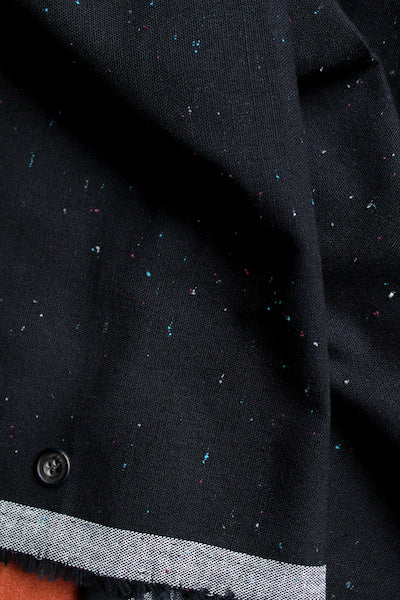 BLACK FLECK LINEN COTTON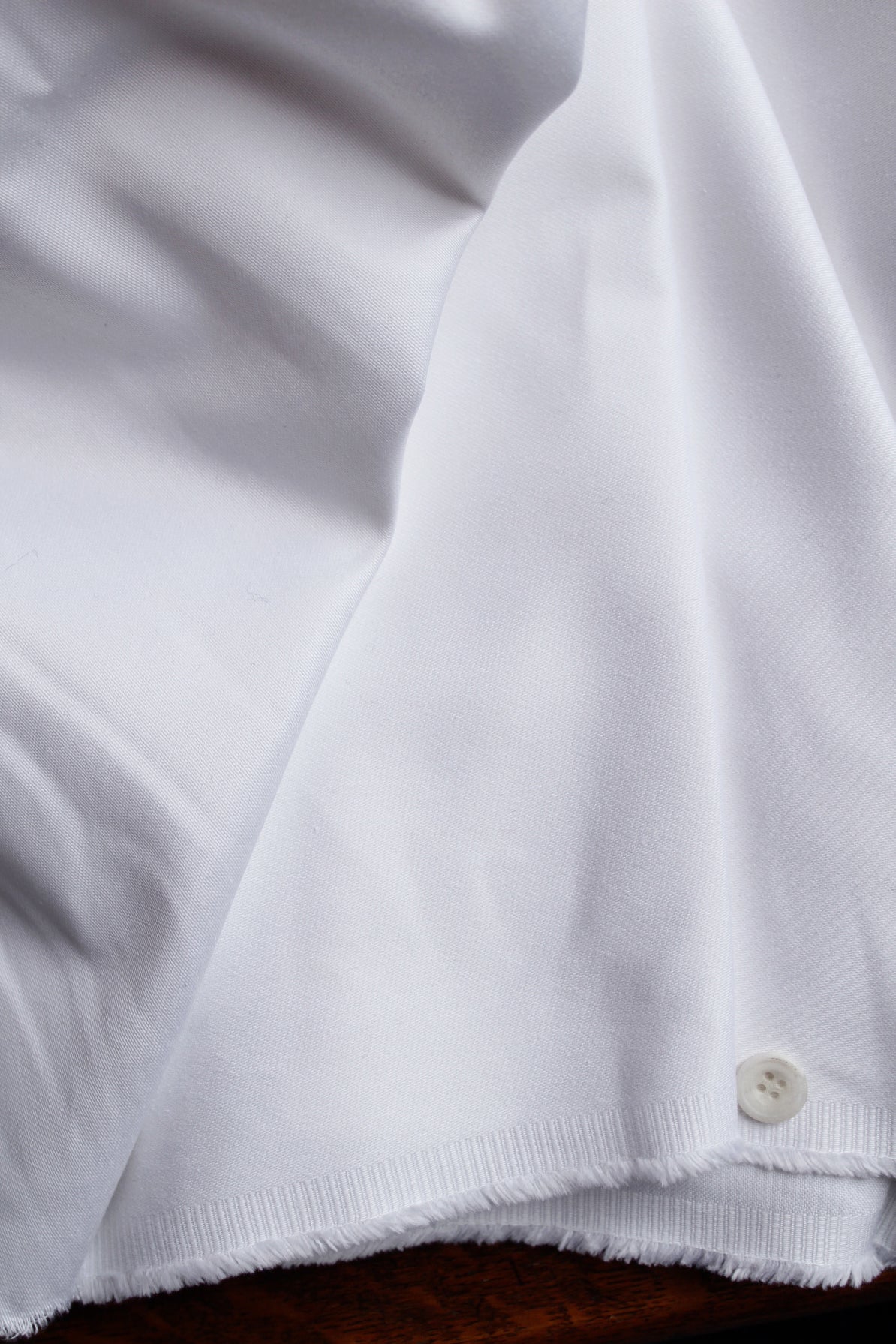 WHITE CRISP COTTON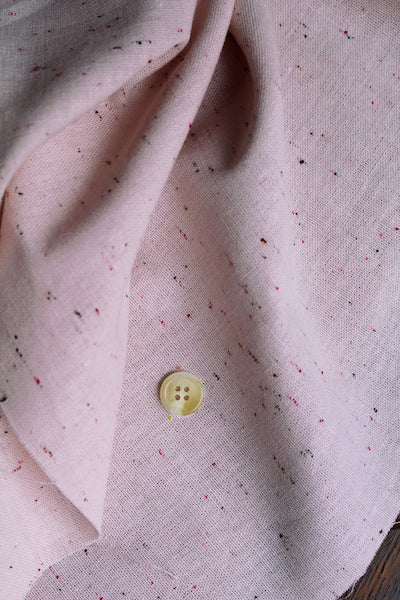 GELATO FLECK LINEN COTTON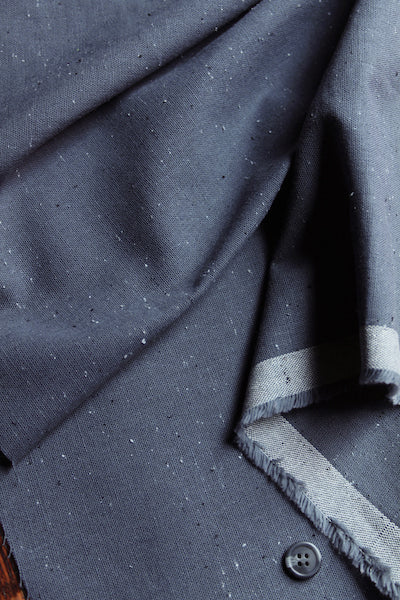 PEWTER GREY FLECK LINEN COTTON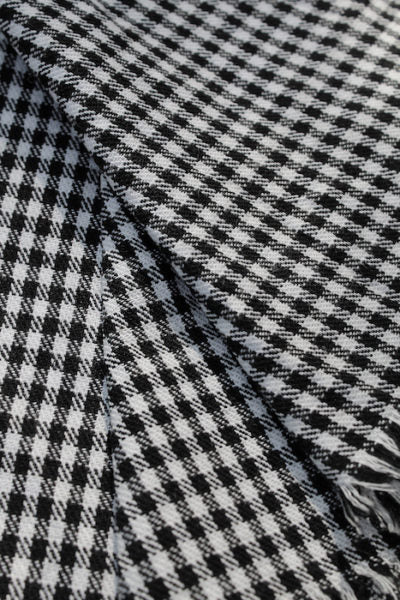 BLACK AND WHITE CHECK COTTON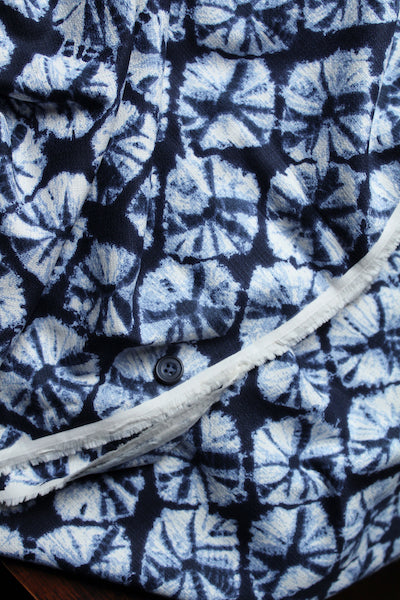 INDIGO BLOCK PRINTED COTTON SUITING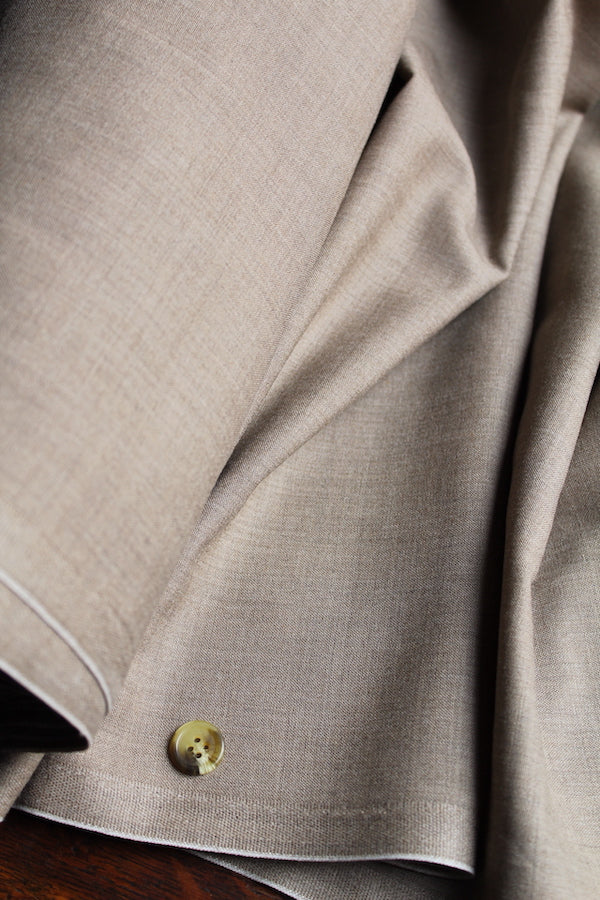 BEIGE TROPICAL WOOL SUITING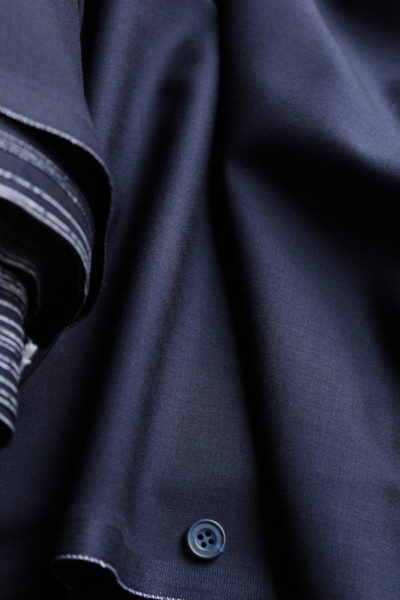 NAVY TROPICAL WOOL SUITING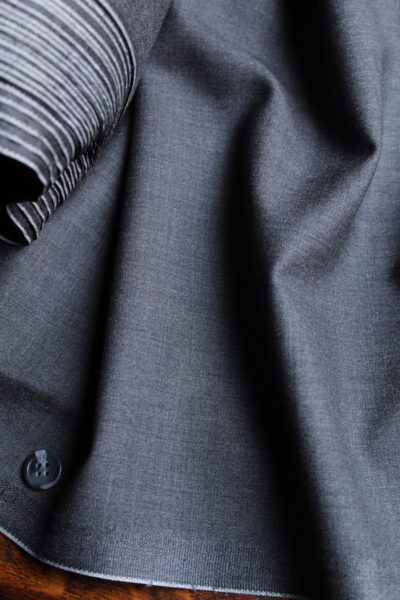 DK. GREY TROPICAL WOOL SUITING