MADE-TO-ORDER PRODUCTION TIMES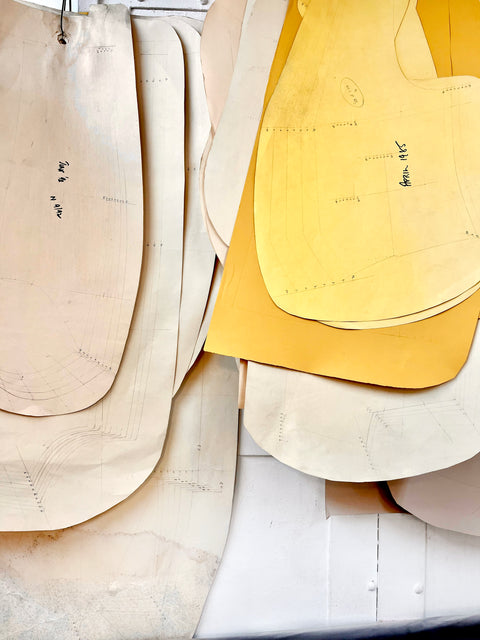 5 WEEKS
We're just settling back into the studio after taking a break from offering our made-to-order collections. We're expecting quite a high volume of orders at first so have set the manufacturing time as 5 weeks until we're back in our rythm in the first couple of weeks. We imagine your orderes will be finsihed and sent sooner than 5 weeks.

This time is for all our MTO trousers, shirts, partner jackets and outwear pieces that are made in London, unless otherwise stated in the lisiting.
WHY WE MAKE TO ORDER
It's the way we started and it's the way we want to continue. The first reason is because we simply hate wasting fabrics. We try to use unique and limited fabrics in our collection pieces and with that we don't want to make up sizes and pieces unless we know where it's going. This way, we can assure you we won't go into sale to get rid of unwanted stock and we can make exactly for you, tweaking the shape and sizes if needed. We feel that if you're prepared to wait a little for your handmade piece to be hand-cut, sewn, pressed and packed to you will love it that little bit more and so will the world. 
WHAT TO KNOW MORE