Tapered alpine pant (new fabric options available)
Regular price

£245 GBP
Sale price
Pickup currently unavailable
Share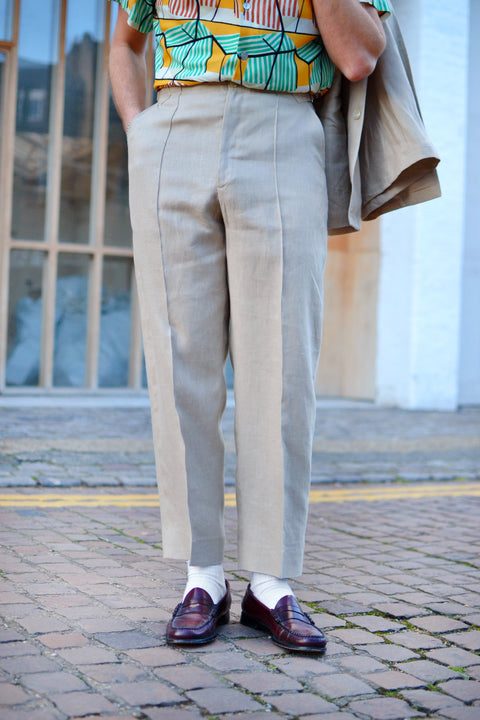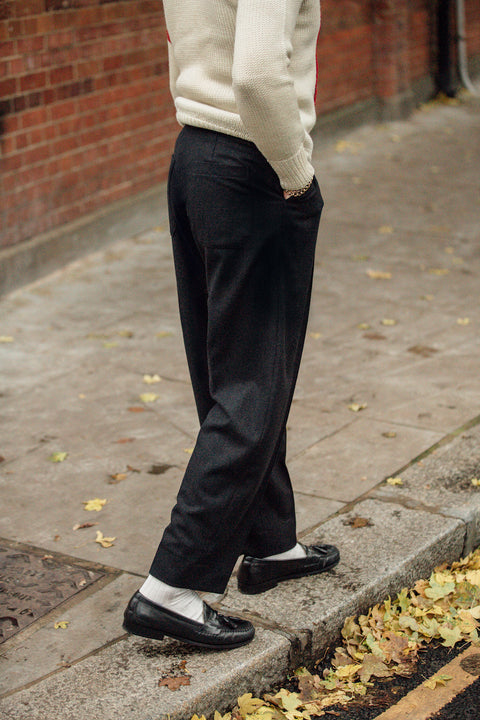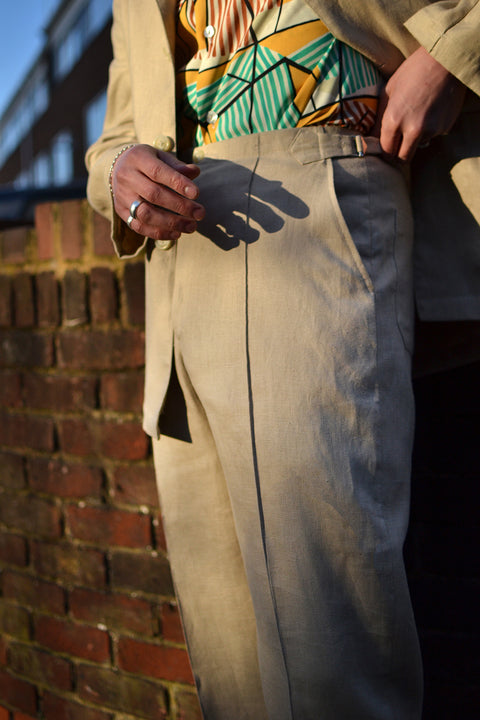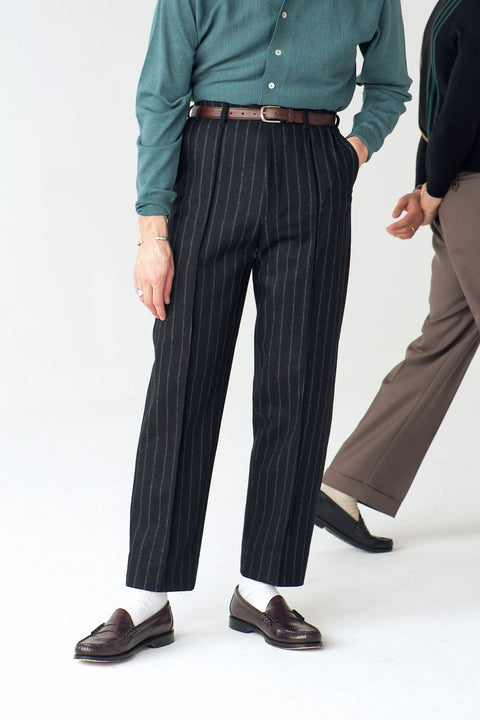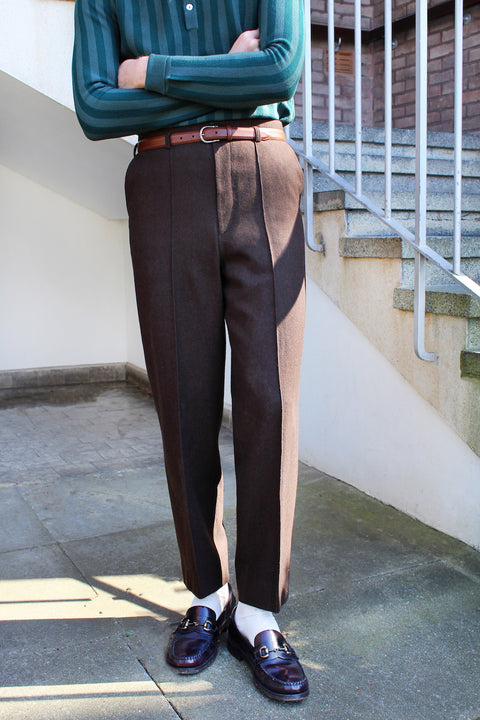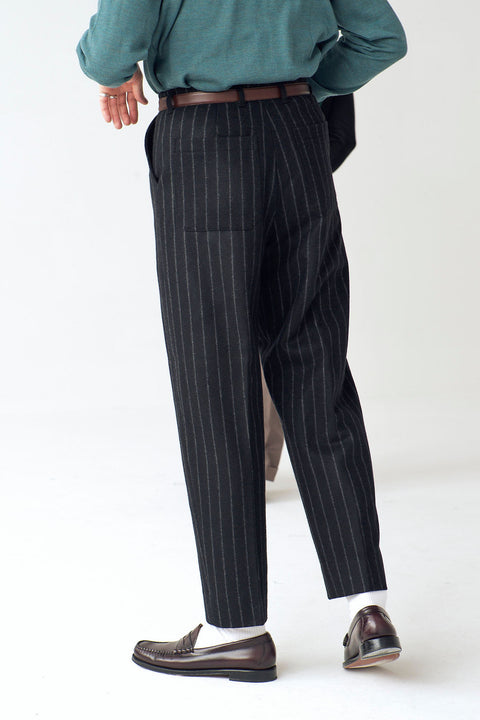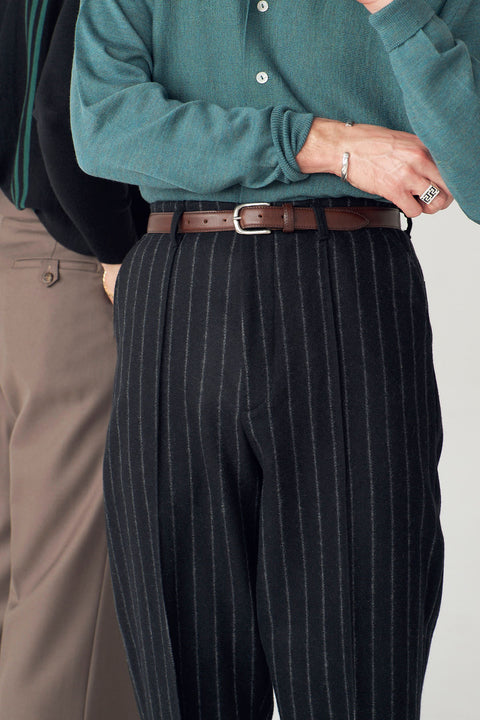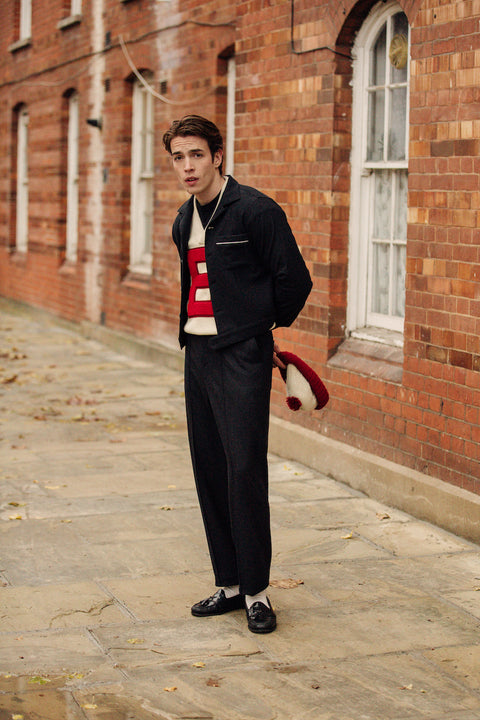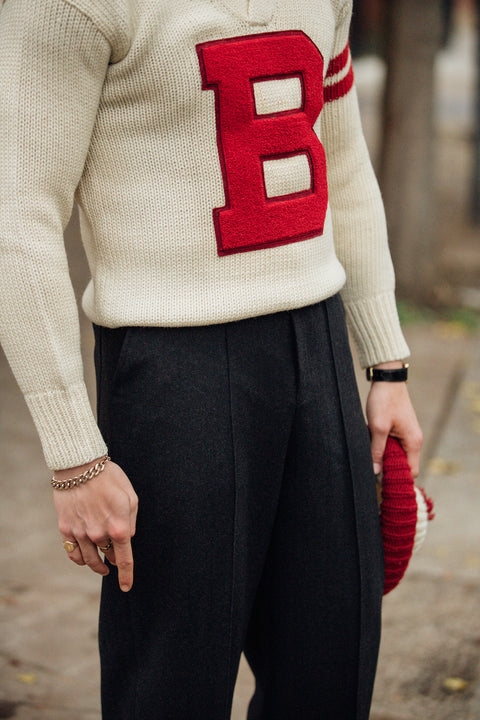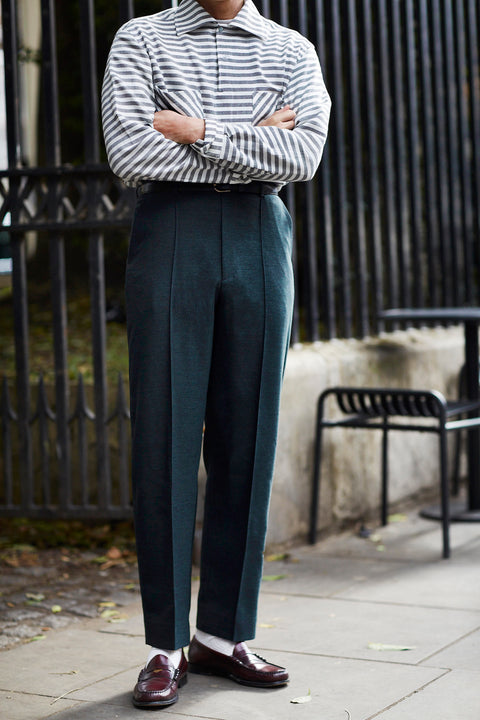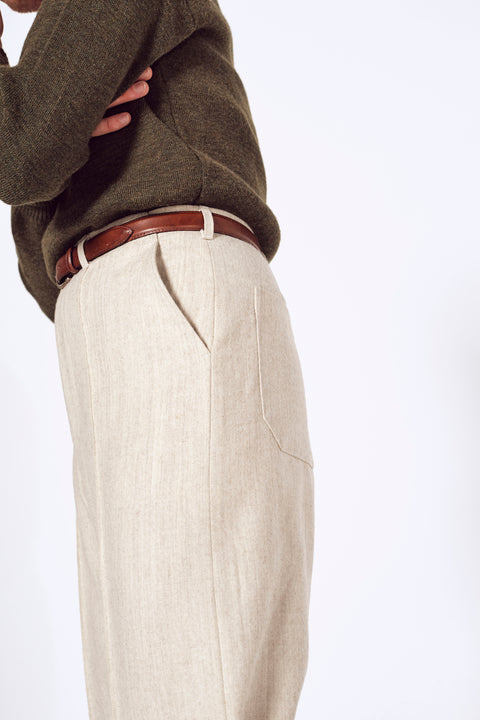 MADE-TO-ORDER ITEM.
Each piece is made-to-order in London, click here for current production timelines.

The genesis of these trousers started as a pair of vintage ski pants.
Taking inspiration from the neat taper of the leg, the trouser acts as a versatile option which can be worn on or off-duty. A stitched front pleat brings a sharp element to them ideal for loafers or a lace-up, whilst the cut, akin to a higher-waisted track pant can also lend itself to be worn with trainers too. More info below. 
--
Looking for a 2-piece? Pair it with our Partner jacket - available to be made in all the same fabrics as all our trousers and in two different seasonal lengths.
DETAILS
- Single stitched-front pleat
– 1-inch wide waist band
– Mid/high waist
– 13.25 inch +/- front rise (including waistband)
– Tapered leg with 7.5"+/- inch hem
– Double patch back pockets 
SIZING
How to take your waist measurement – Due to the high-waisted fit of these trousers, a correct waist measurement should be taken in-line with your belly-button/hip line. Use a tape measure on your skin, applying a small amount of pressure to obtain a good reading. We use your natural waist measurement to make your trousers, please don't rely on what size jeans or trousers you normally shop for as these sizes generally allow for an extra 1/2 inches for ease. In most cases, you will measure 1/2 inches larger than what you are used to, eg. if you normally take a 34 inch trouser, your natural waist will measure a 35/36 inch. Please see the diagram below for an illustration of how to take your measurement, if you have anymore questions please get in touch. 
How long does the inside leg length come? – We offer a free leg-alteration option on all our trousers so they're ready to go when they arrive with you. Please select your leg length or opt-out if you want to receive them with a long and un-hemmed 34 inch inside leg for you to alter at your own leisure. We recommend a plain finish on the hem and we suggest to give them a little to no break over the shoe to help keep the sharp silhouette of the tapered leg.
CARE INSTRUCTIONS
Dry-clean only (fabric dependant)
Please note, as these are made-to-order we do not accept returns or offer refunds. We're totally committed to selling high-quality products and hope that you'll never find yourself in this position. Please review our order terms for more information.
Made in London, England. 
*NEW FEATURE - TEST OUT OUR FABRICS
TAP THE (TRY) IN THE CORNER OF EACH FABRIC IMAGE AND YOU CAN SELECT TO VIEW SOME OF OUR COLLECTION PIECES COME ALIVE IN THEM - ENJOY
*PLEASE NOTE THIS IS JUST FOR ILLUSTRATION PURPOSES. THE FABRIC IMAGES ARE NOT TO SCALE - BUT WE'RE SURE YOU GET THE PICTURE
Transeasonal fabrics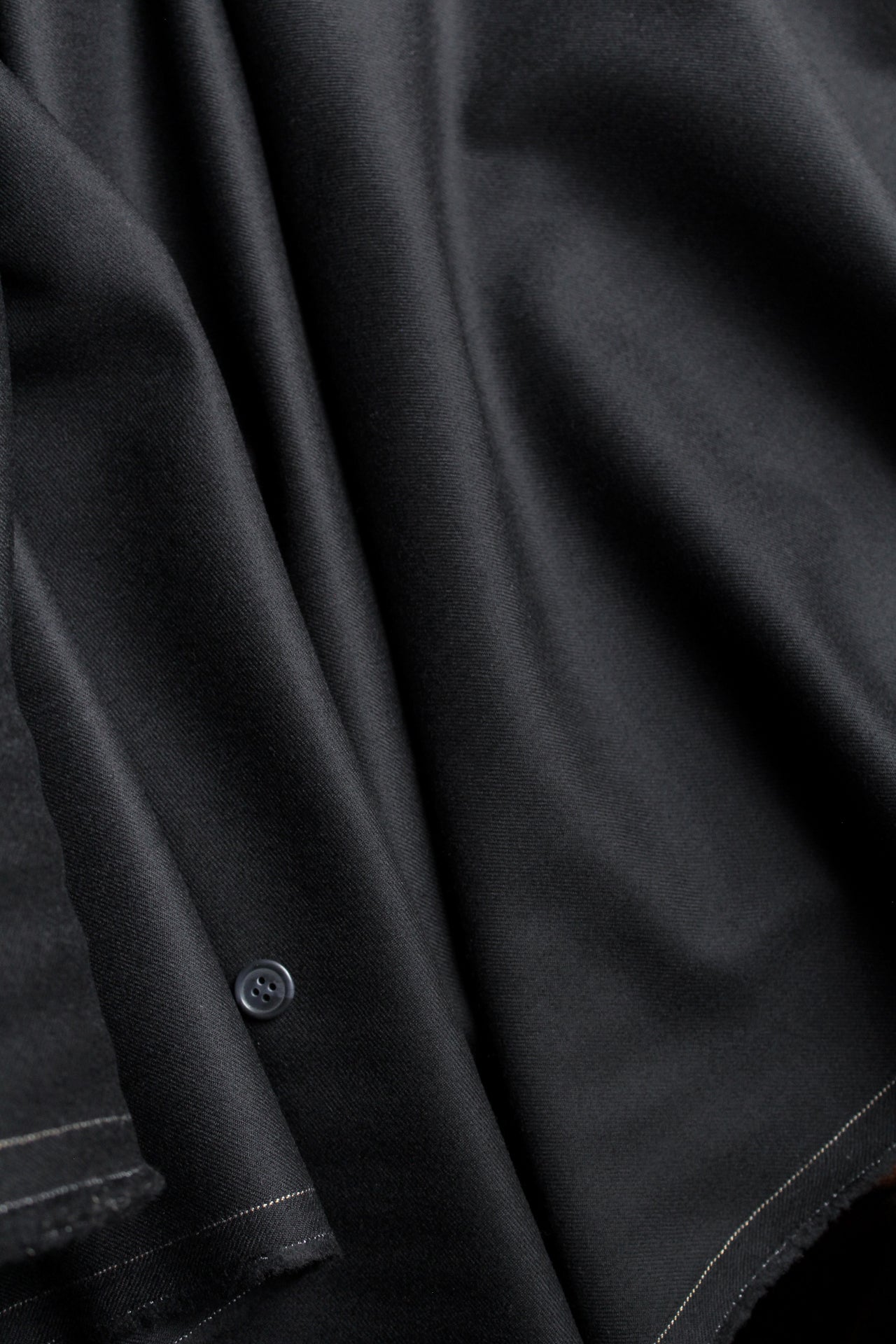 BLACK BRITISH WOOL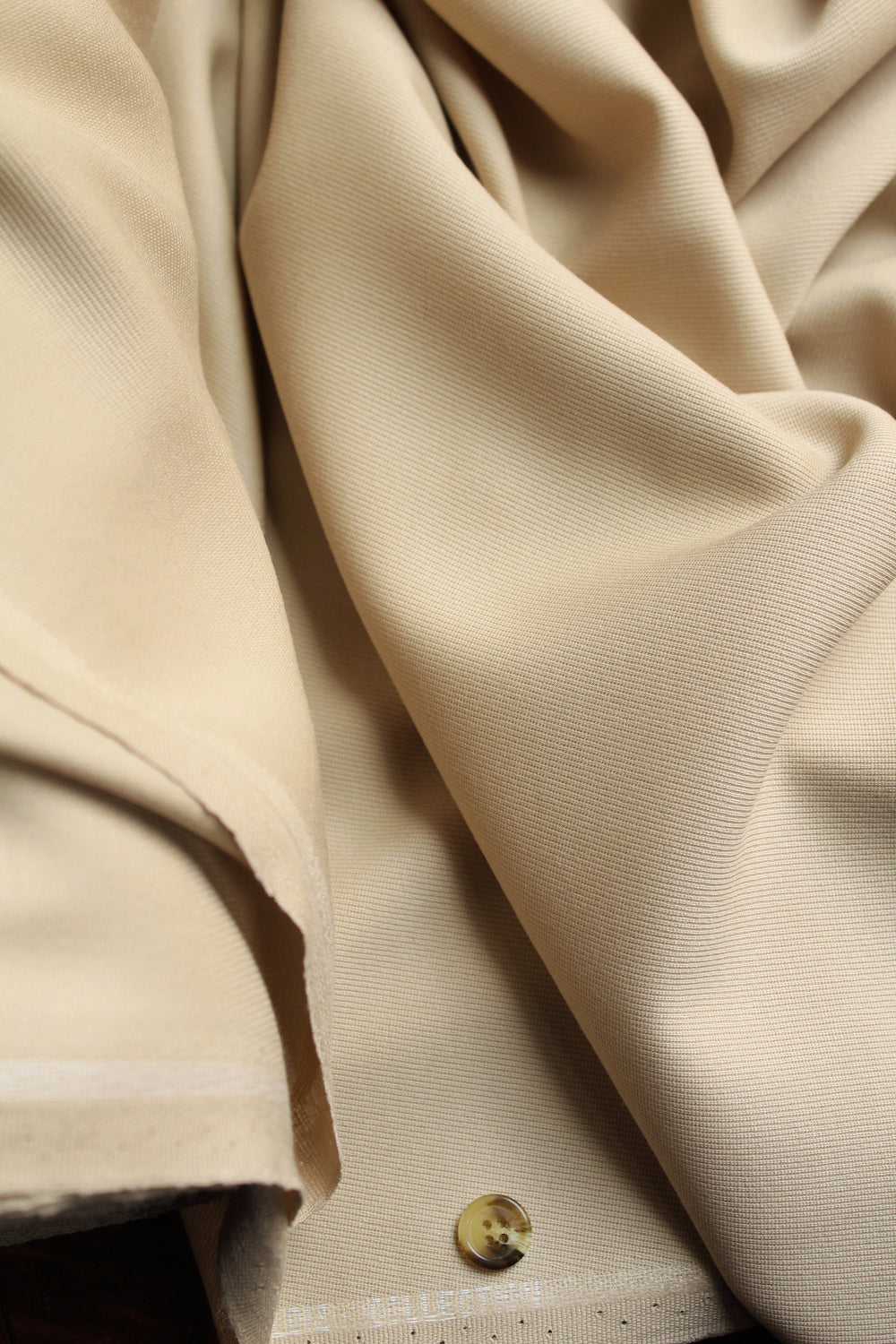 CREMA DRAPEY WOOL SUITING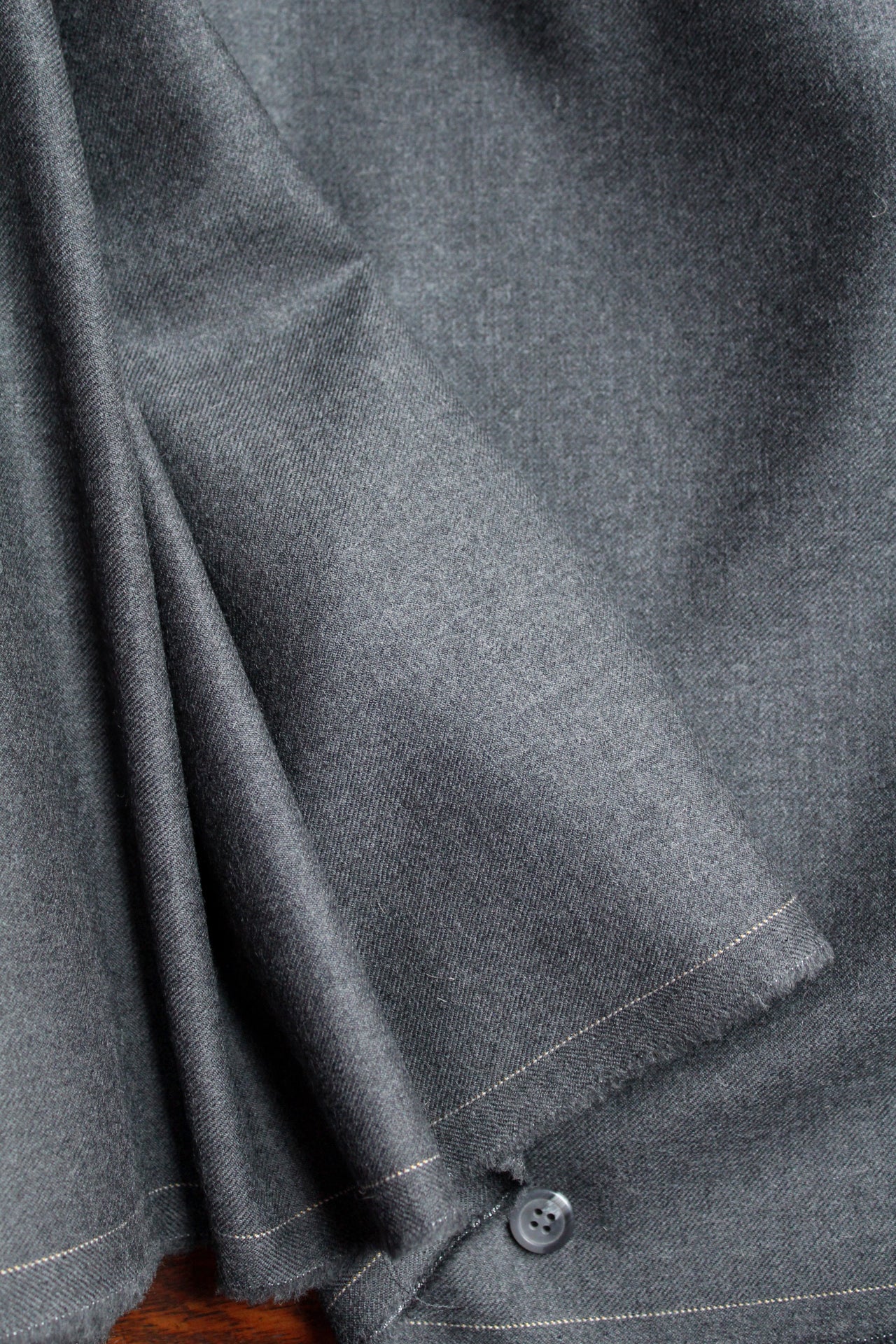 SCHOOL GREY BRITISH WOOL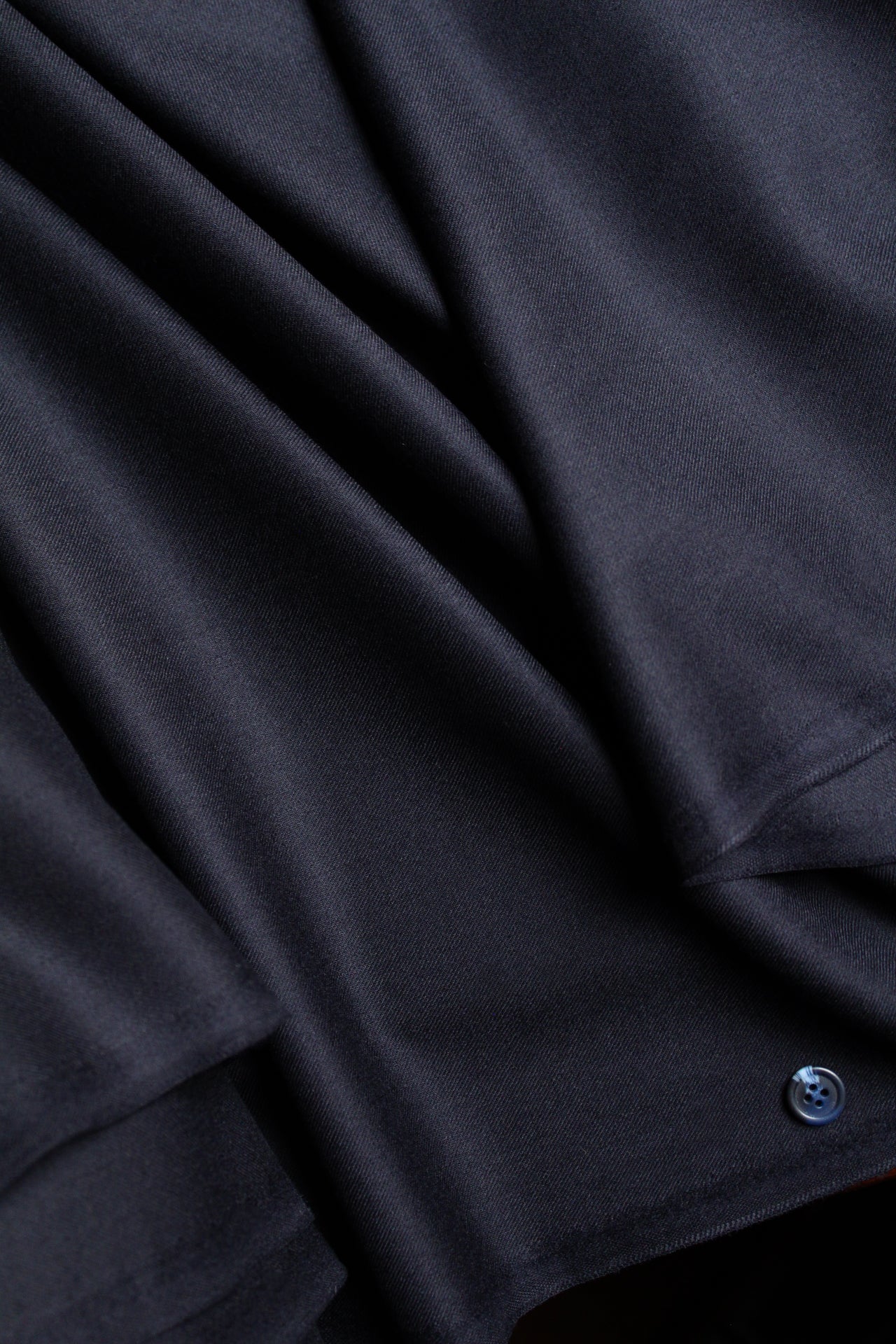 Dark navy blue wool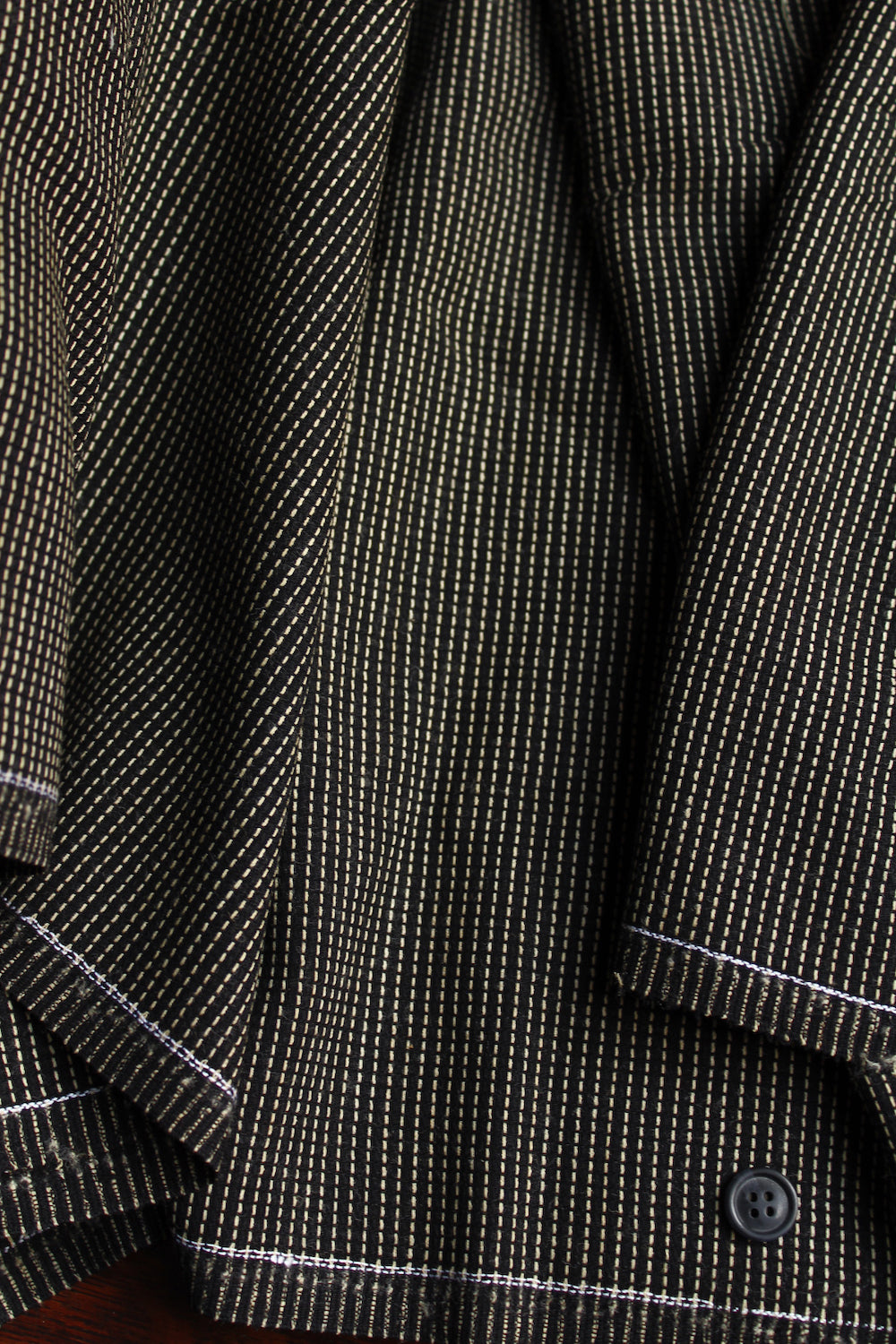 BLACK AND IVORY DASH WOVEN WOOL
SAND AND CITRINE TEXTURE WOOL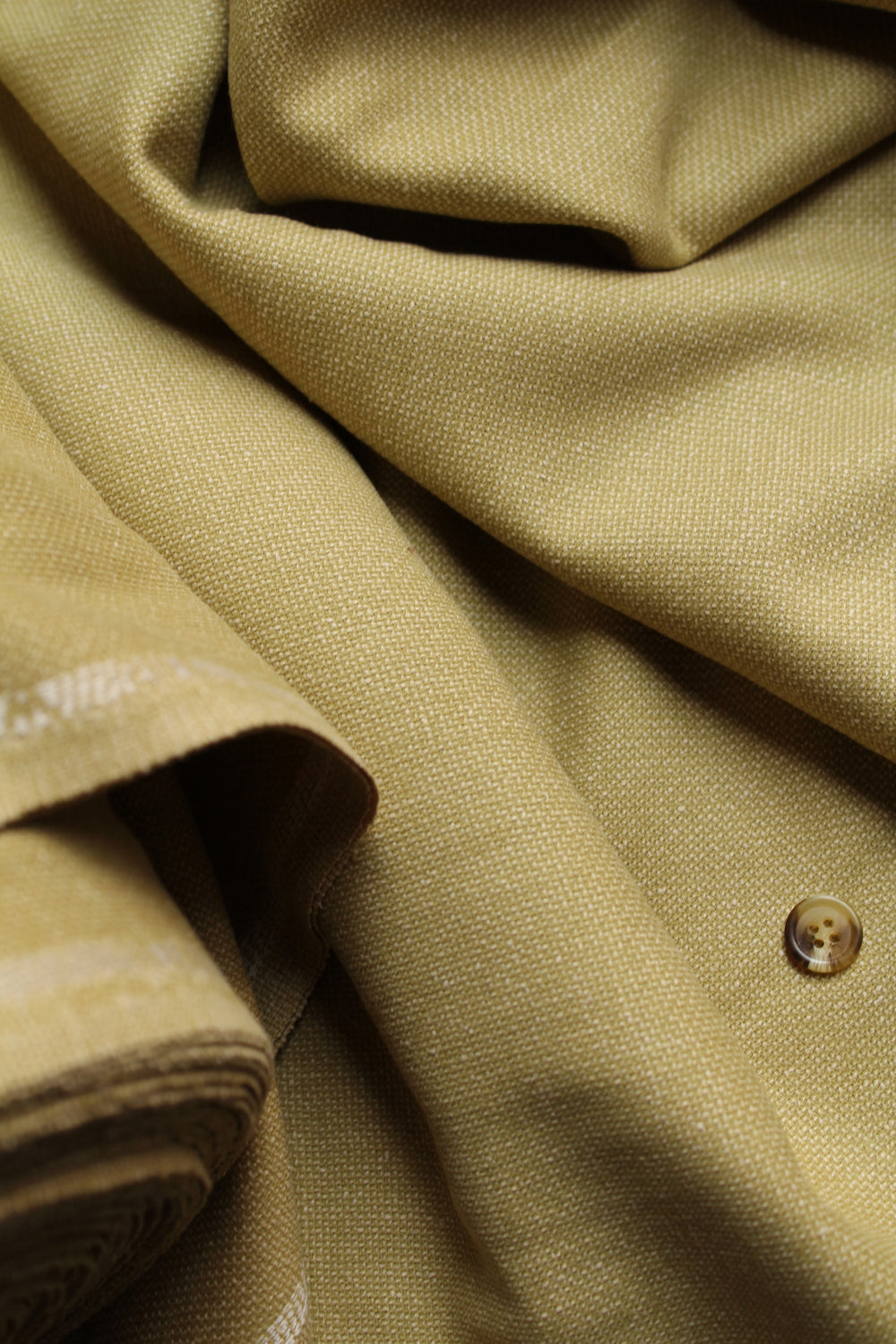 CITRINE AND SAND TEXTURE WOOL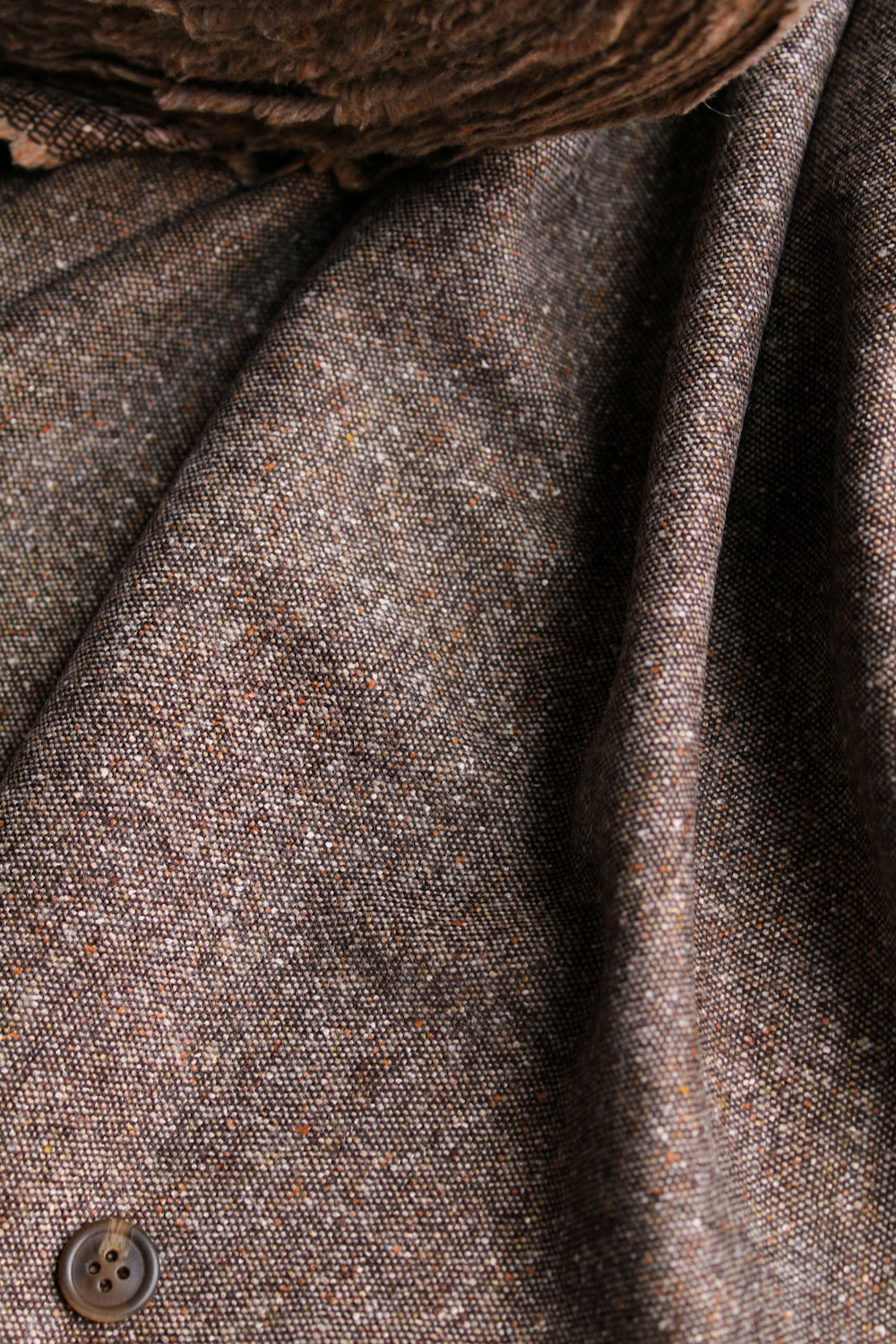 BROWN TONED W/ ORANGE SILK FLECK WOOL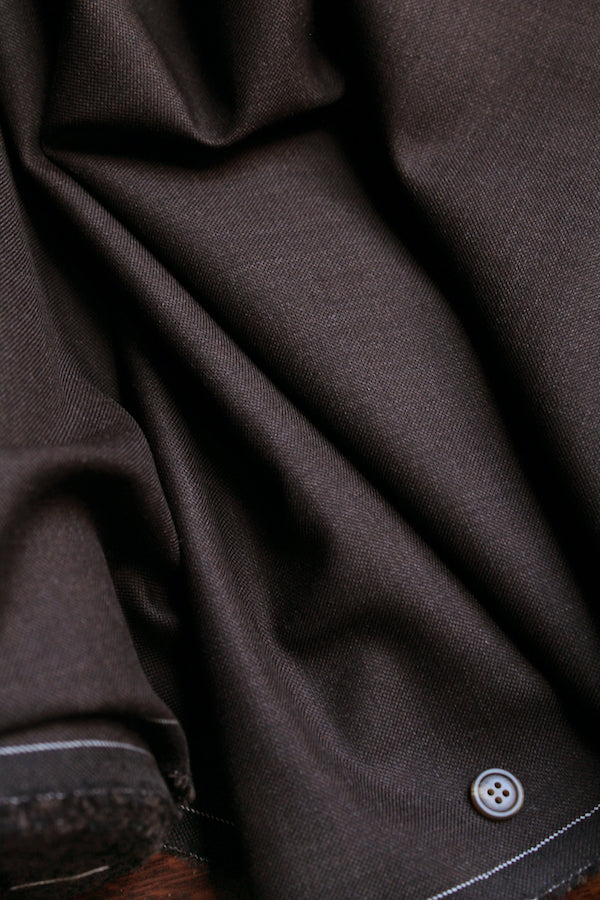 Brown hopsack with black undertone wool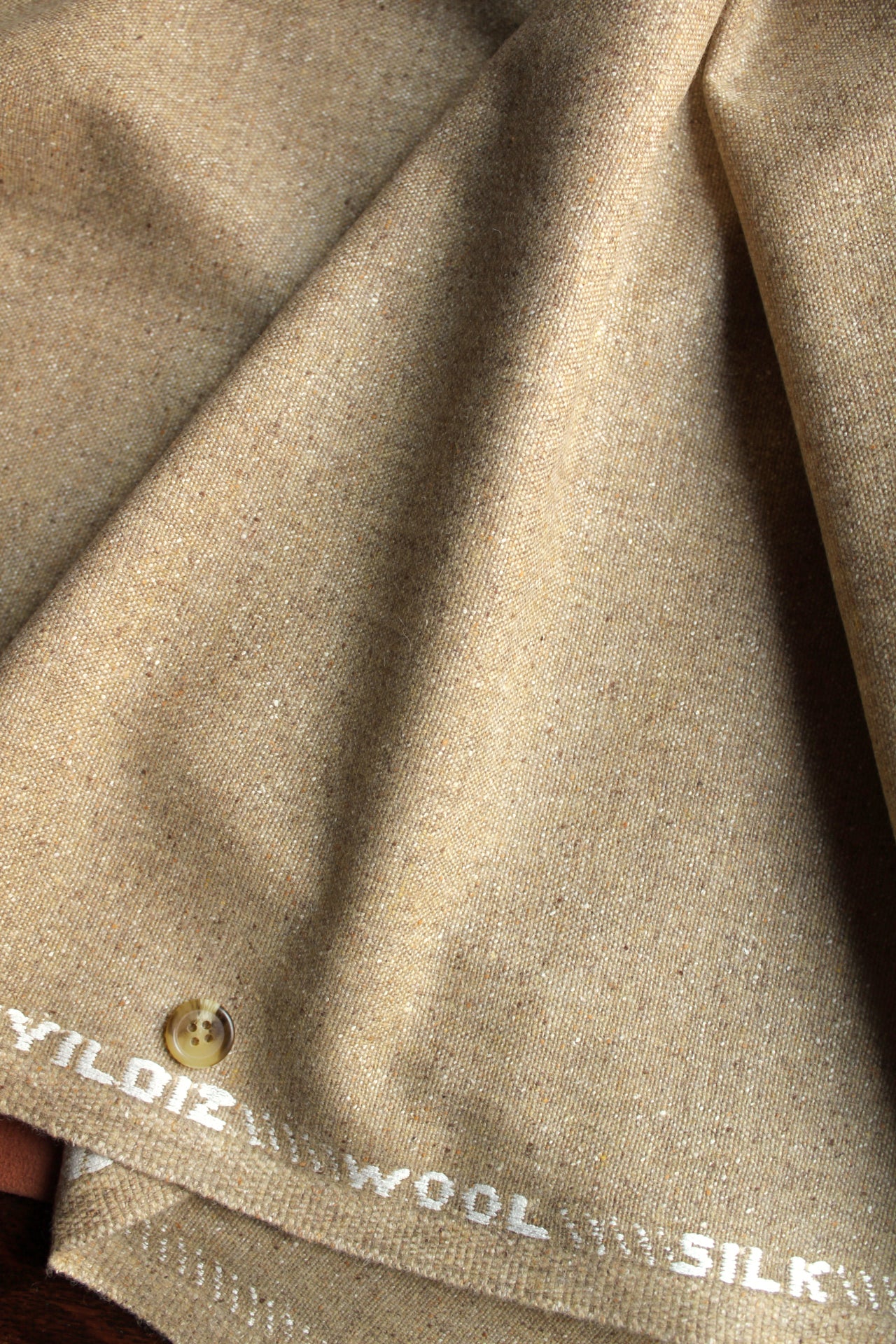 Sand toned silk fleck wool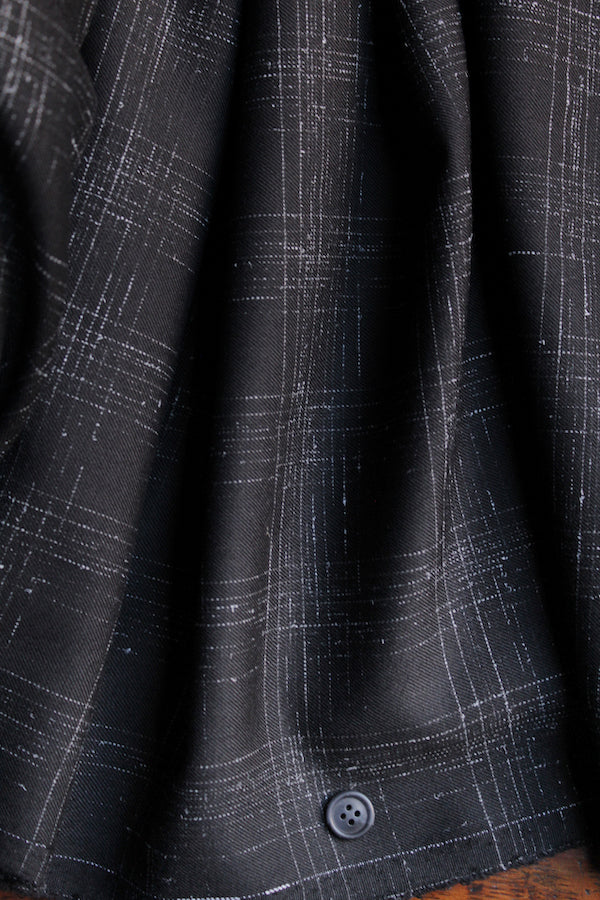 Black cross hatch draped wool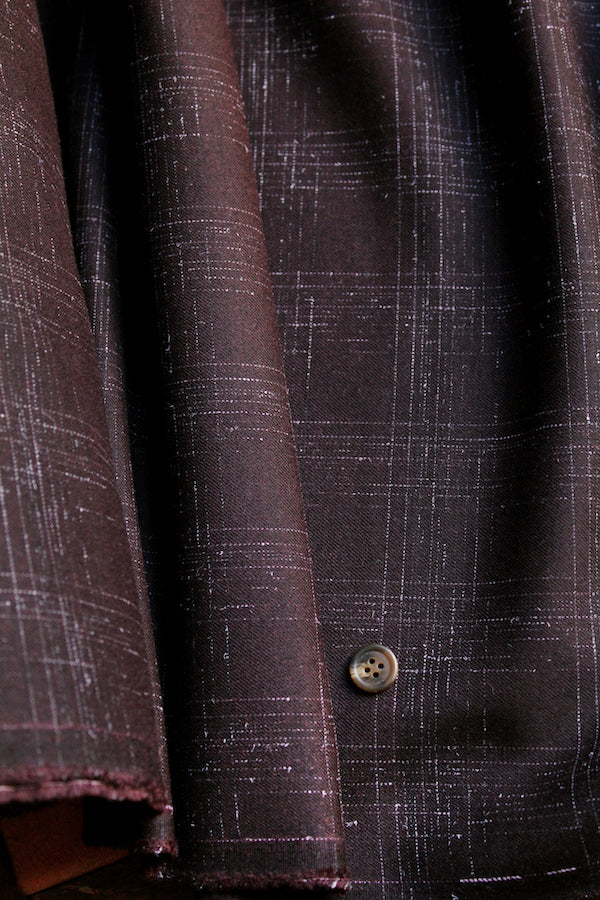 Brown cross hatch draped wool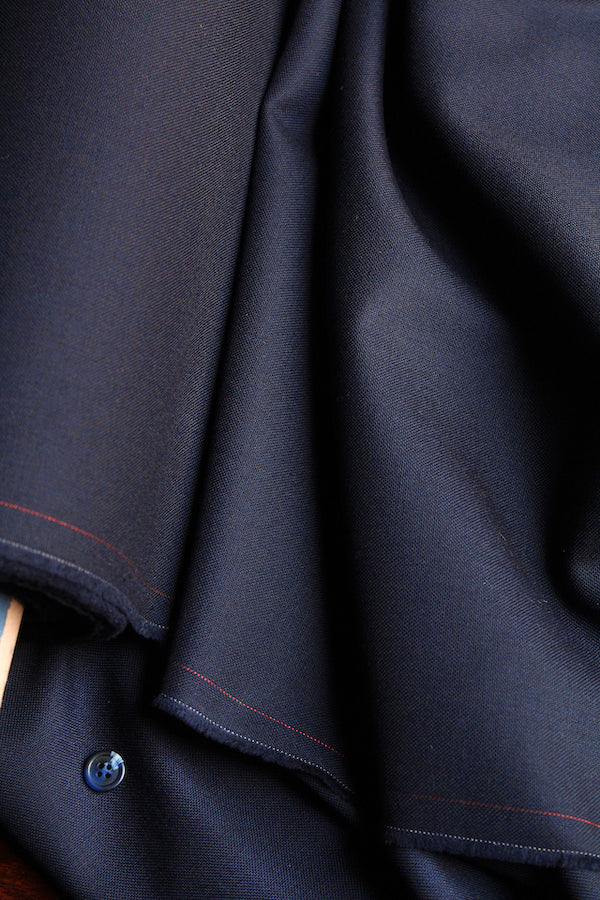 Navy blue hopsack weave wool
White heavy woven cotton linen slub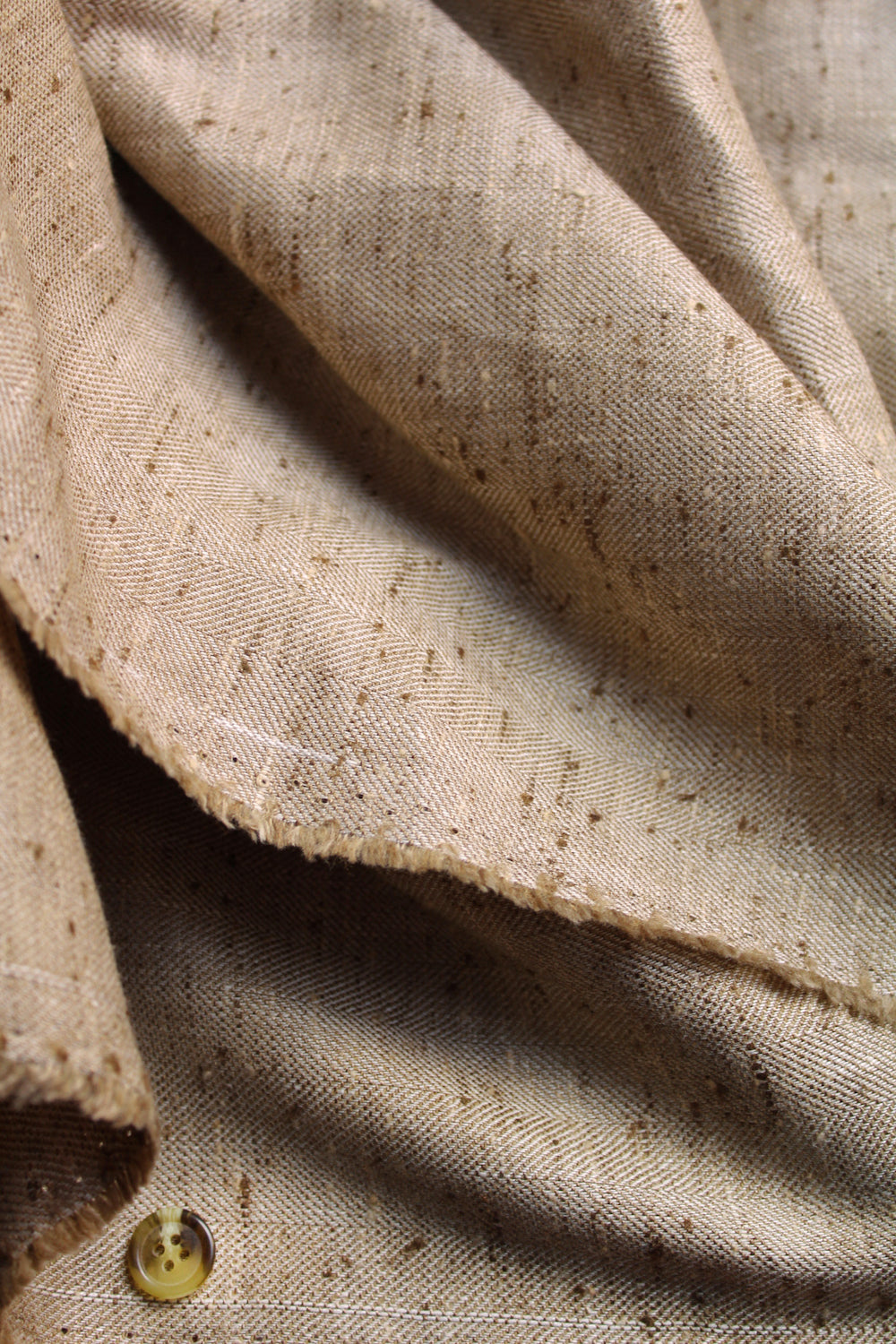 OATMEAL AND BROWN TONED SLUB HB SILK LINEN WOOL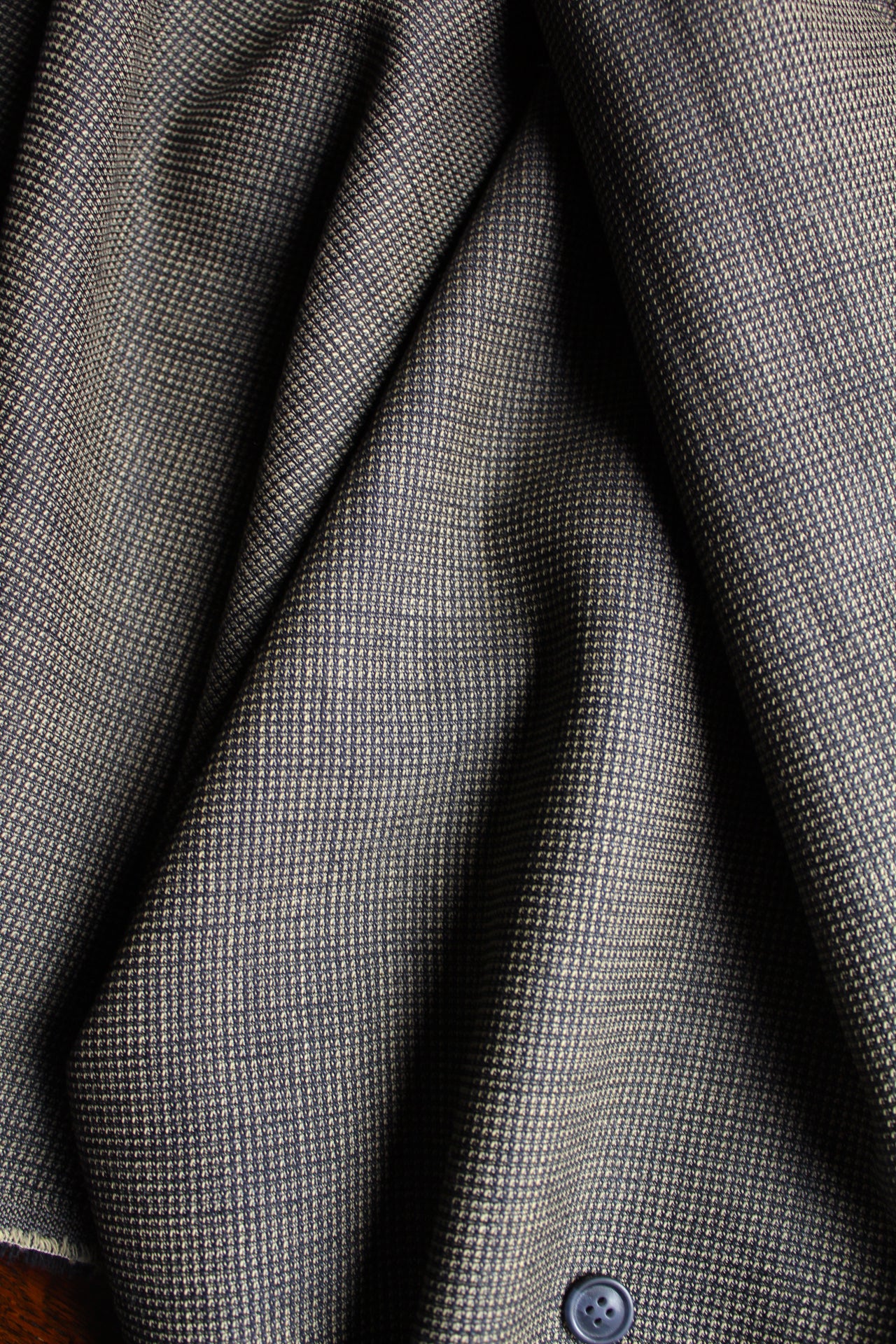 Japanese woven cream blue tonal textured wool
Autumn / Winter Fabrics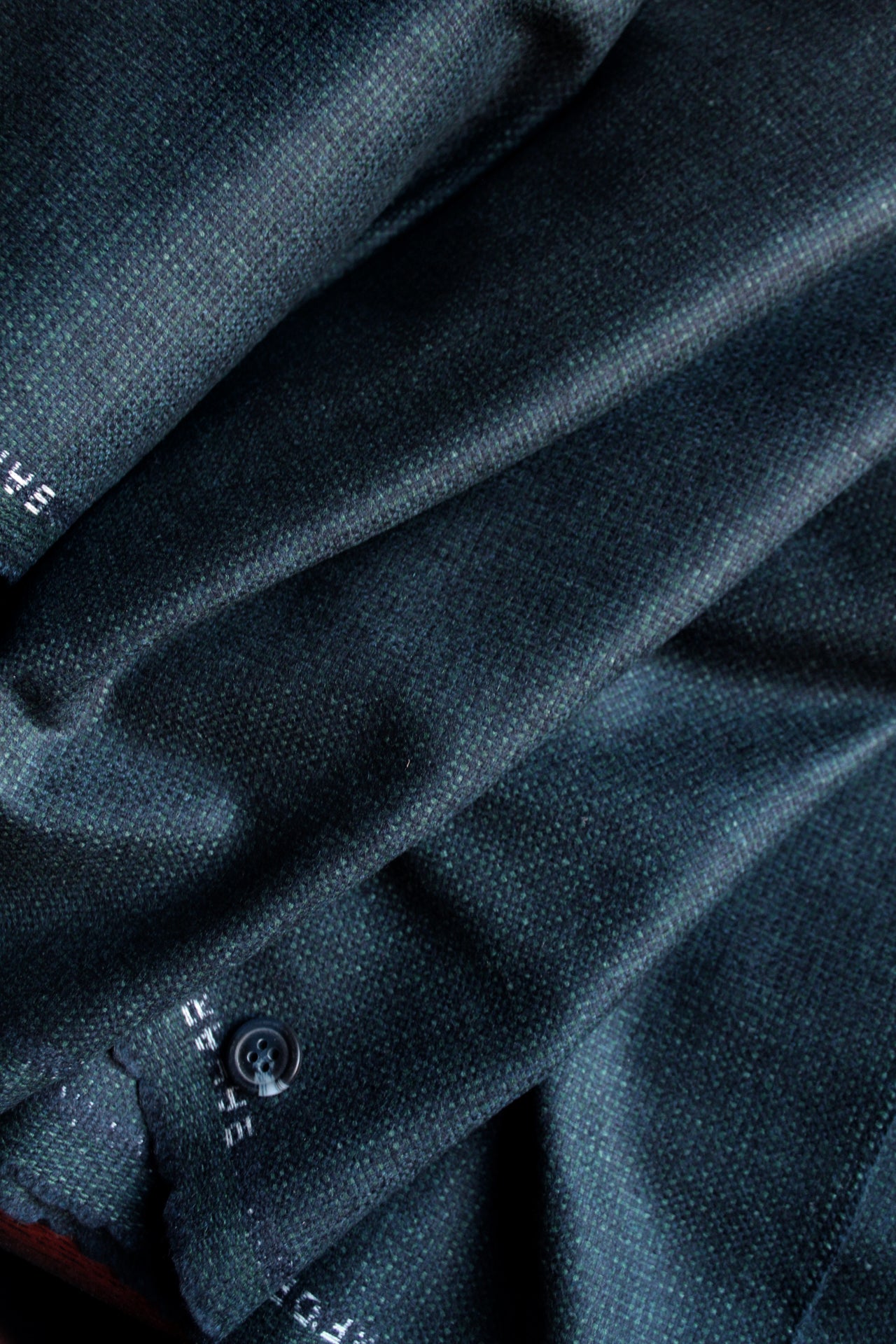 Green and blue nailhead fleck wool
Brown and black sack tweed (Original)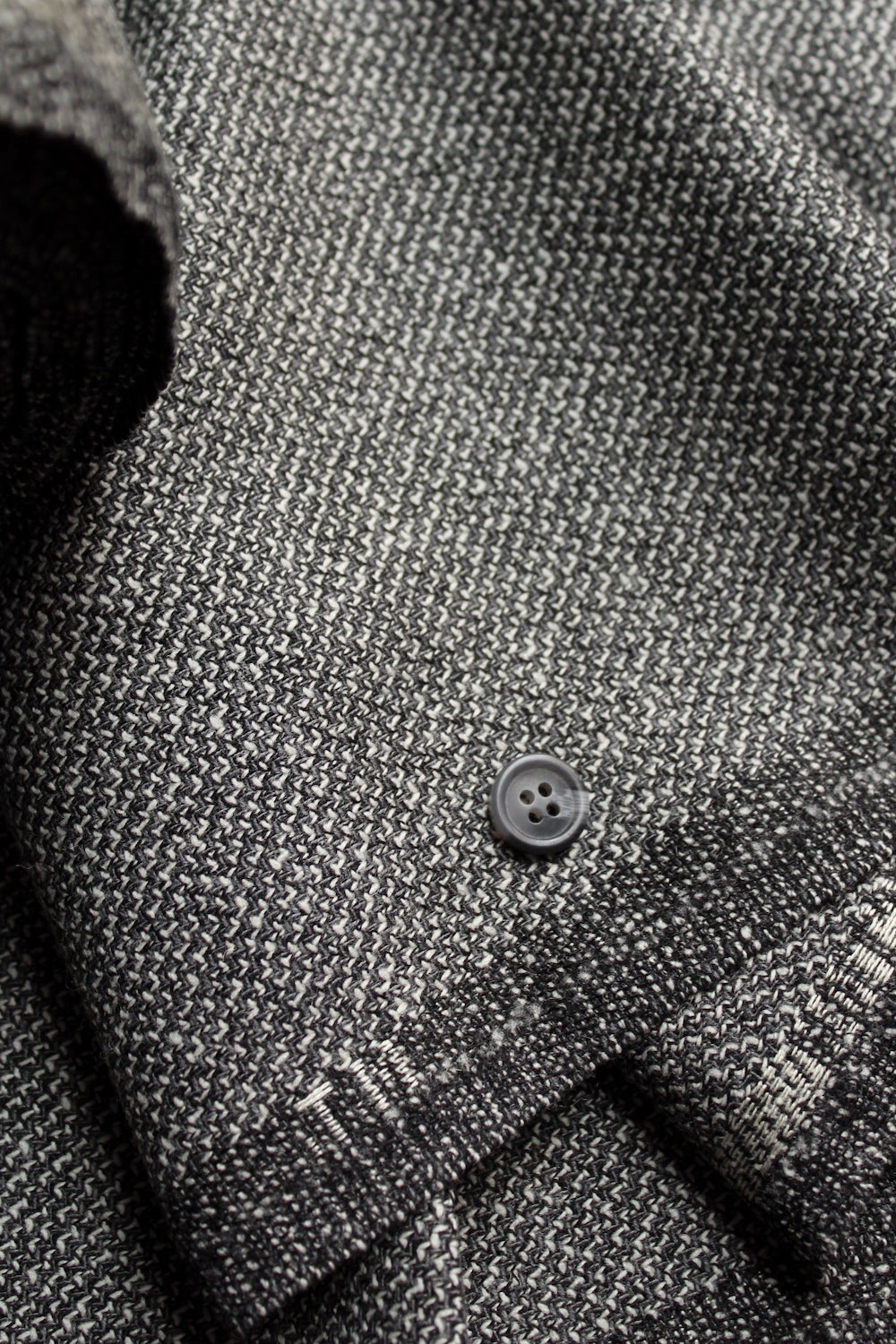 GREY, WHITE AND BLACK JAGGED WOVEN WOOL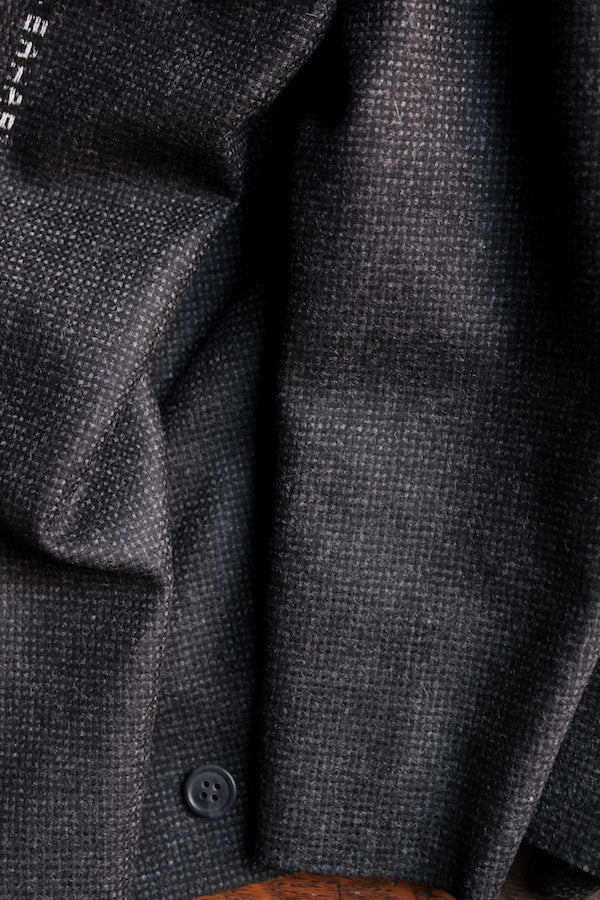 Grey and black nailhead fleck wool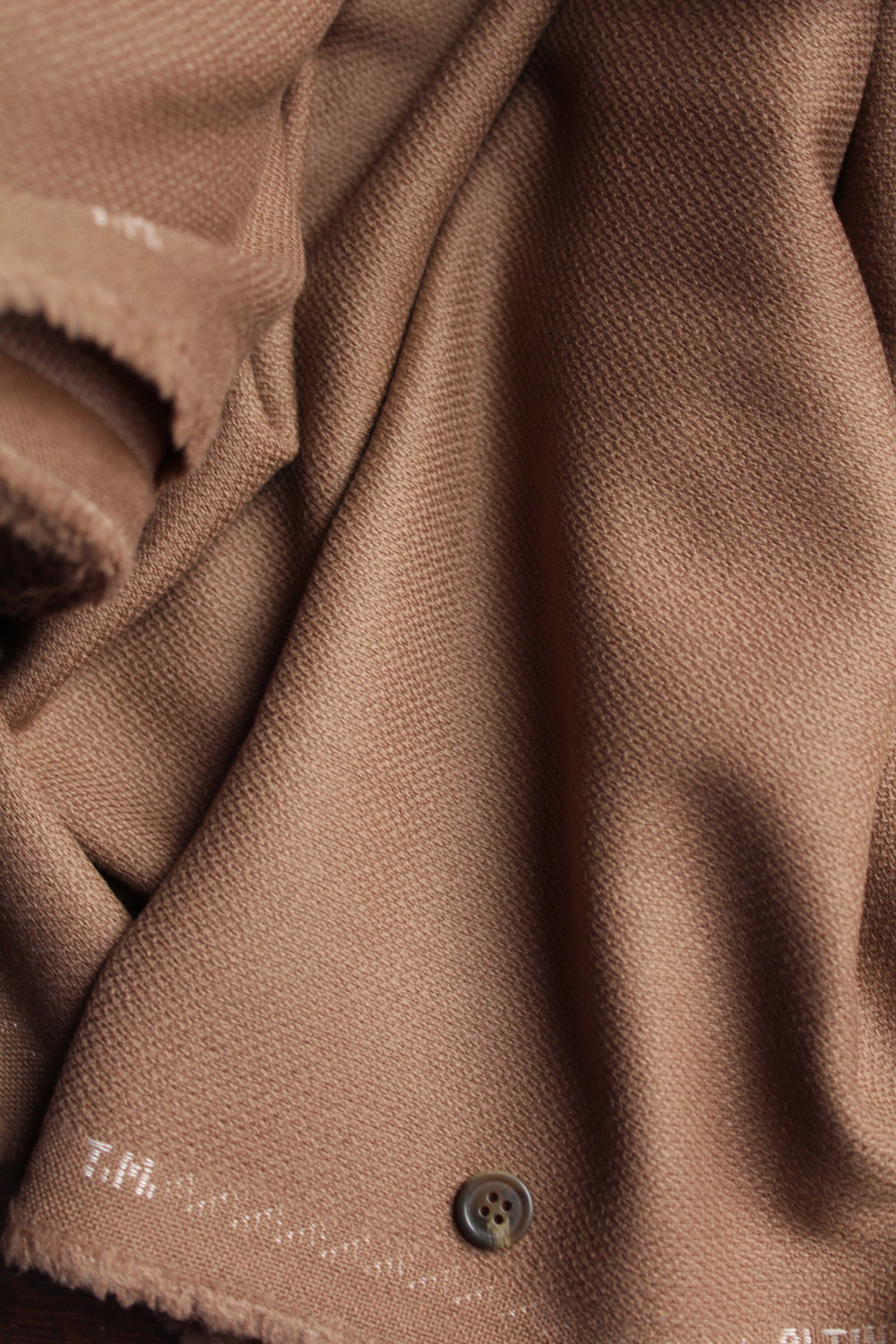 MINK TEXTURED WOOL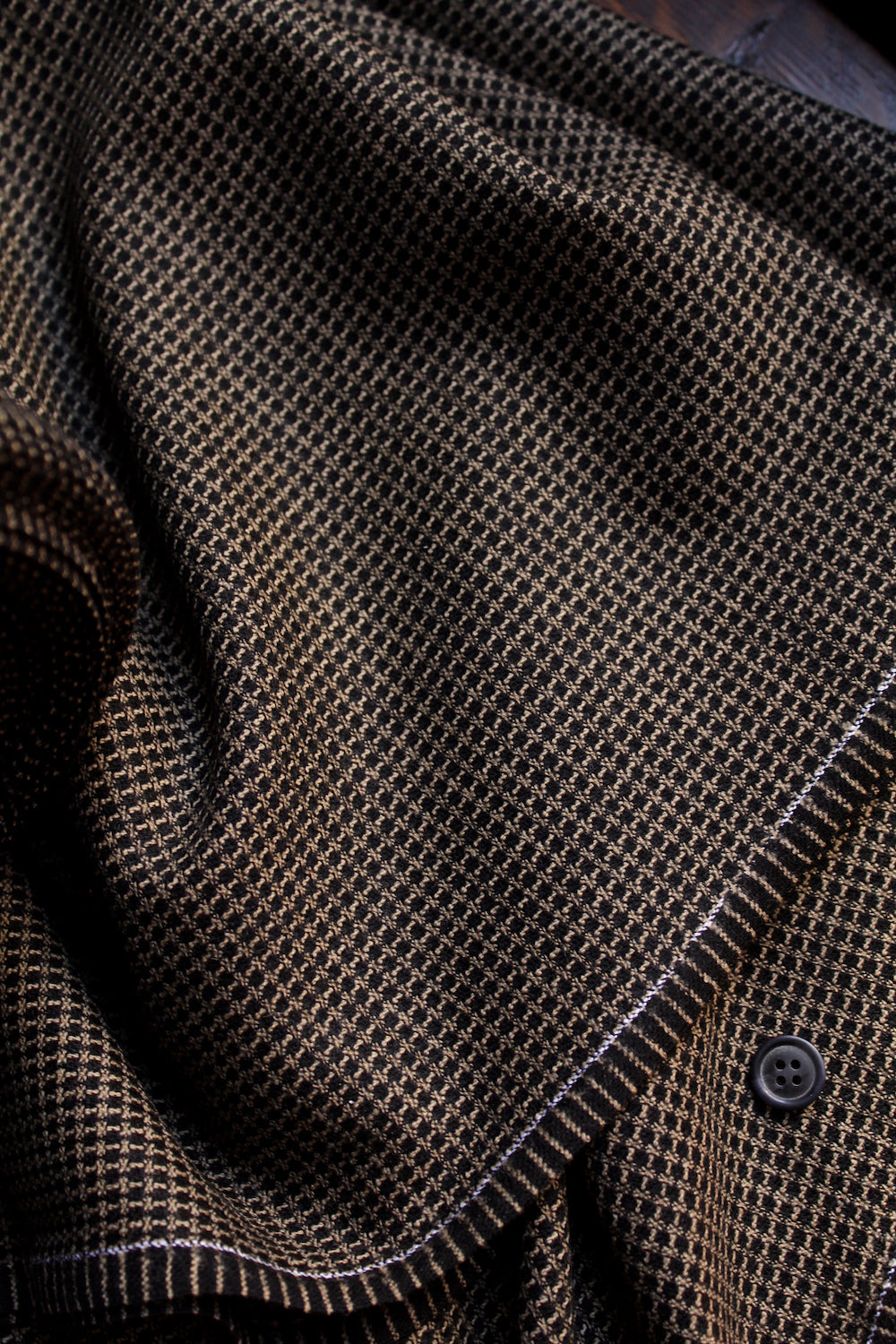 BLACK AND BROWN BASKET WOVEN WOOL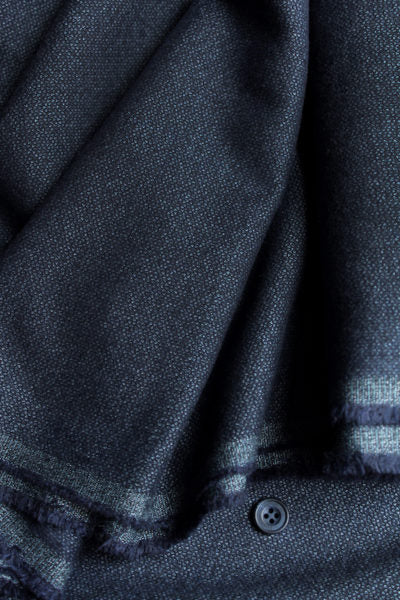 BLUE MOTTLED FLECK WOOL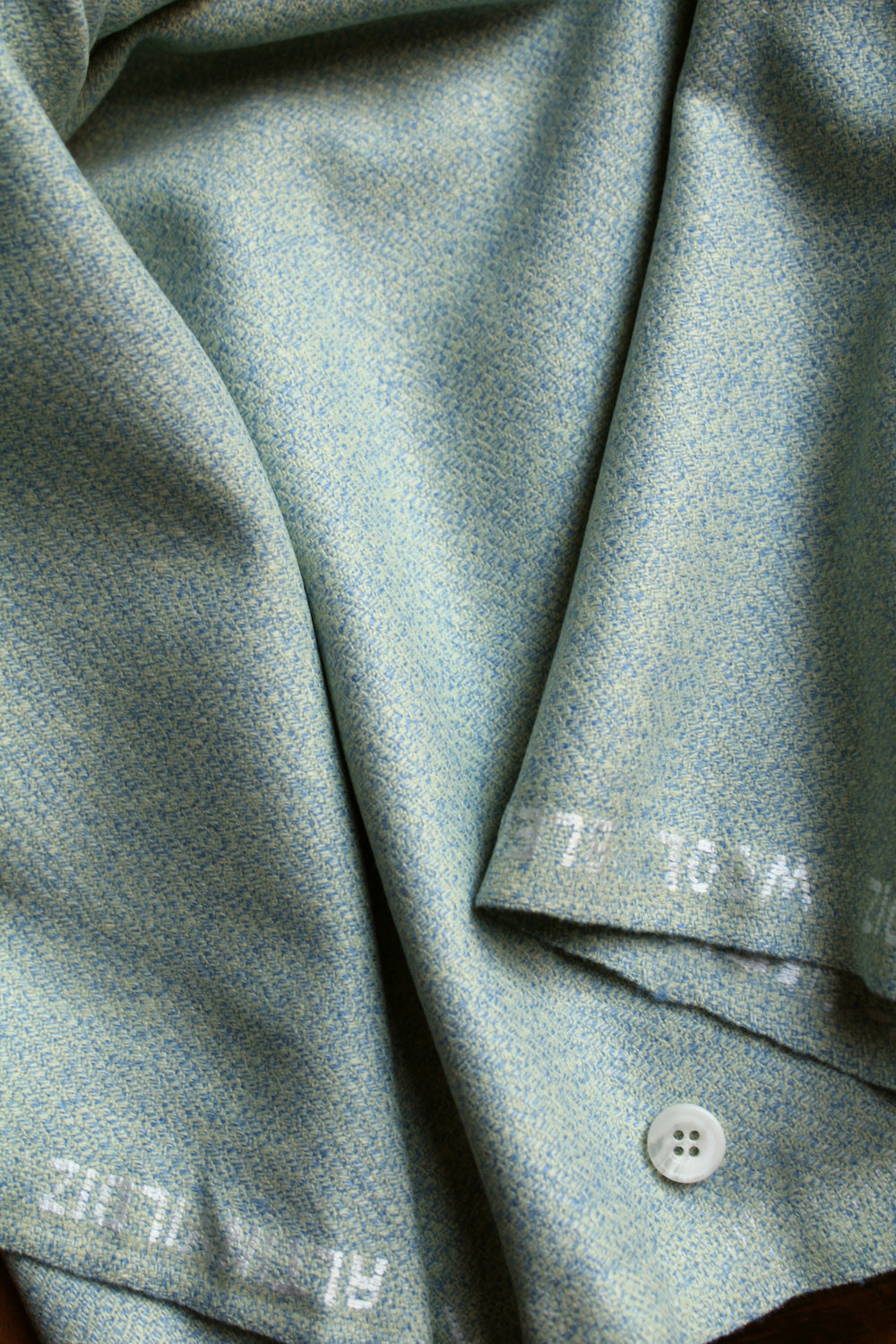 Soft speckled mottled blue wool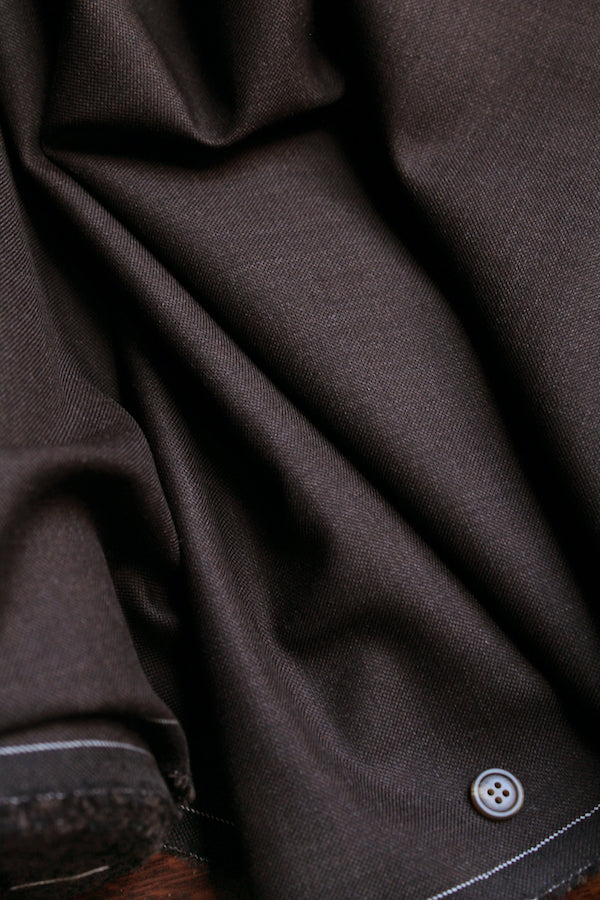 Brown hopsack with black undertones wool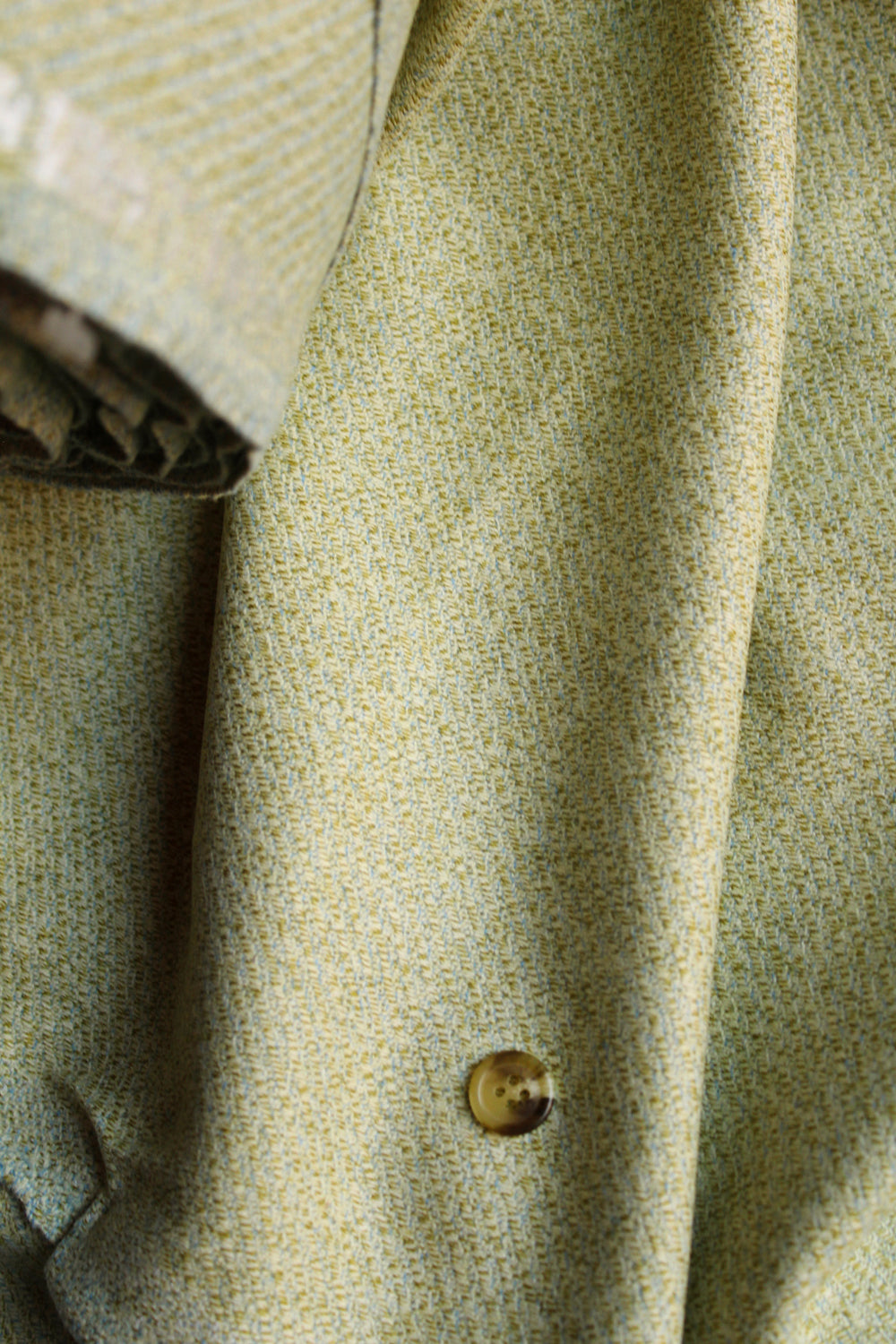 Soft specked mottled olive cream wool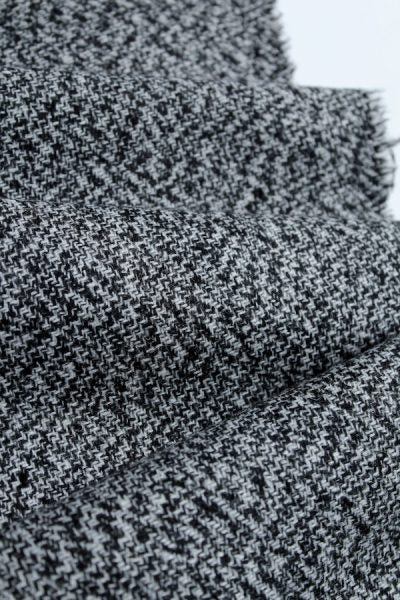 SALT AND PEPPER WOOL (2 PAIRS LEFT)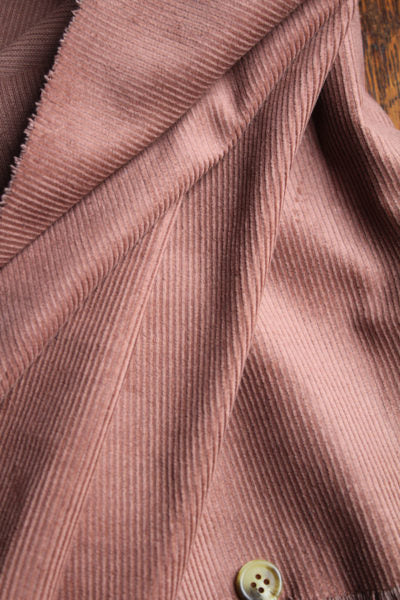 CLAY PINK NEEDLE CORDUROY
Spring / summer fabrics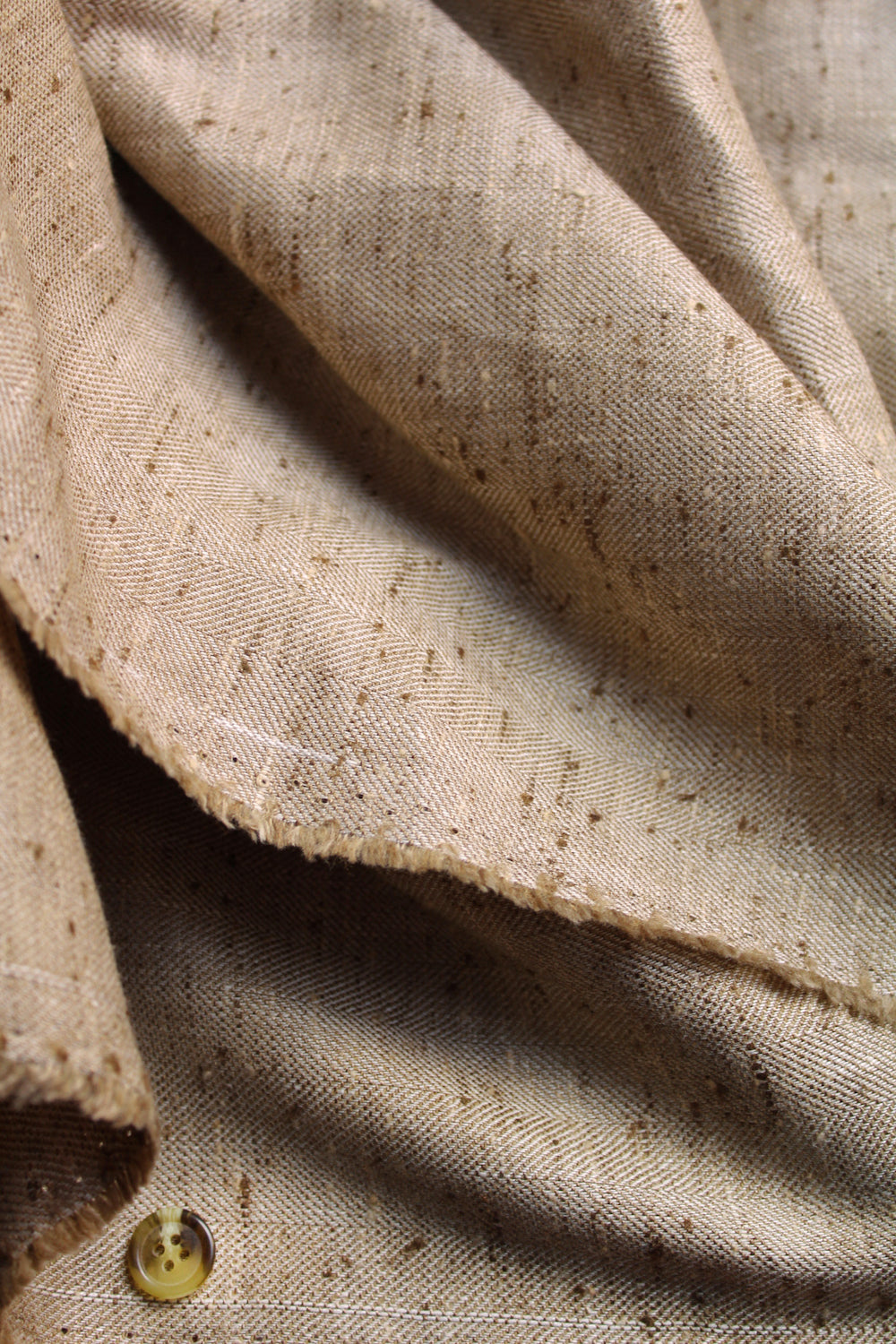 OATMEAL AND BROWN TONED SLUB HB SILK LINEN WOOL
MILK IRISH LINEN (228G)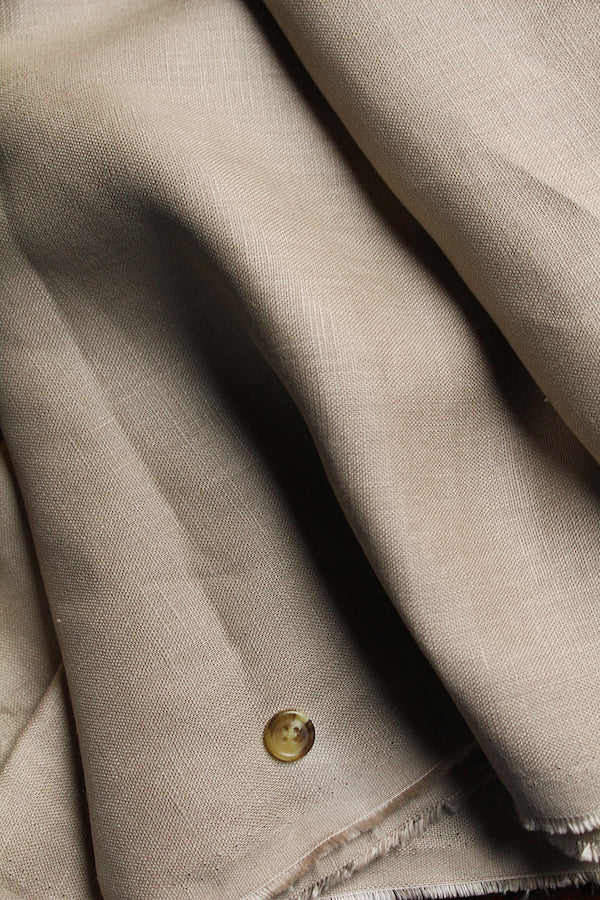 PUTTY LINEN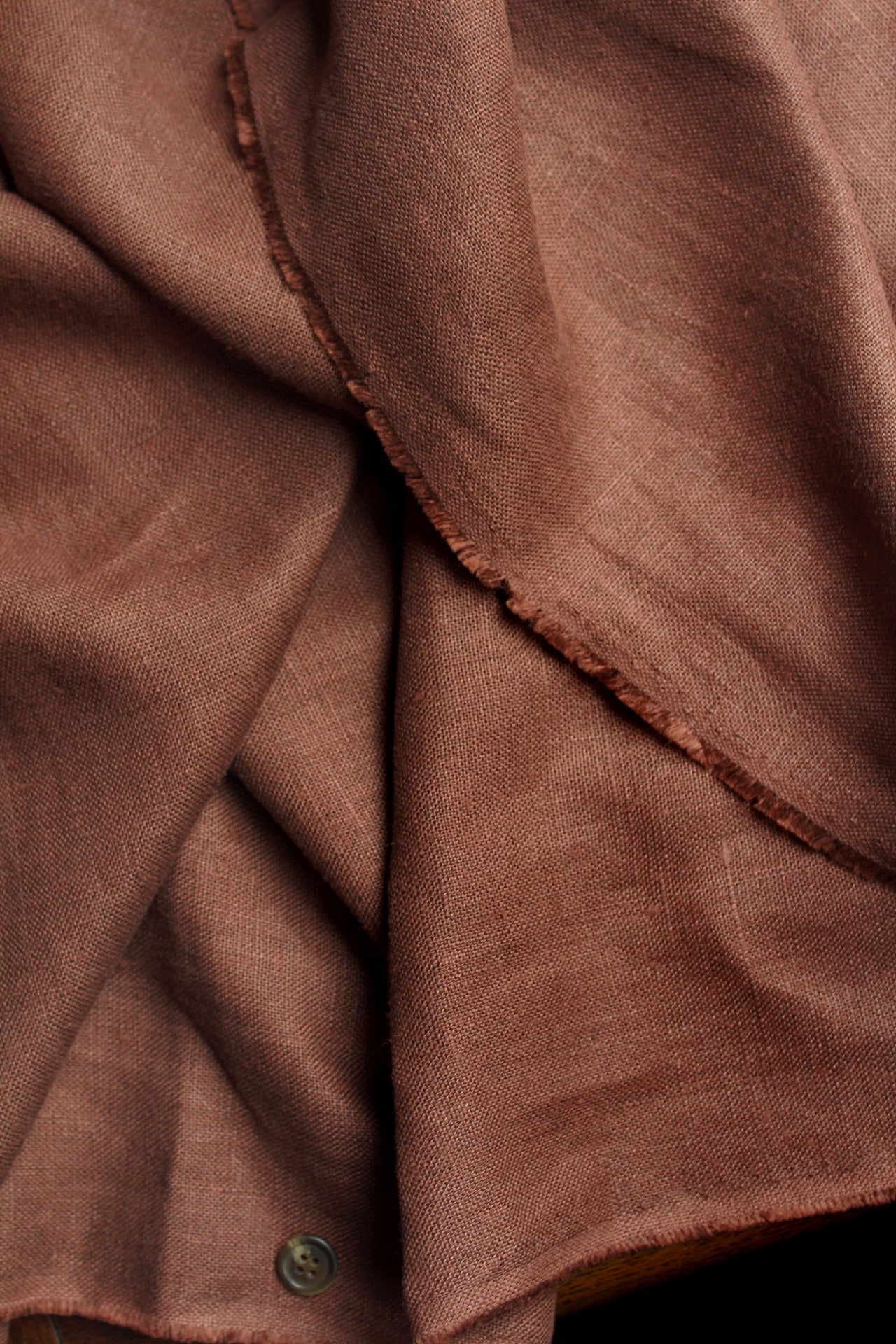 PLUM BROWN HOPSACK LINEN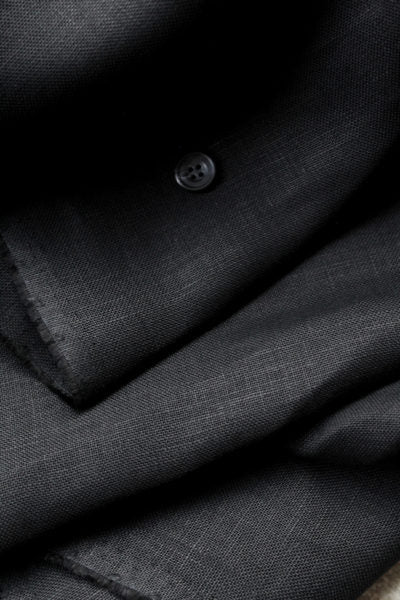 JET BLACK IRISH LINEN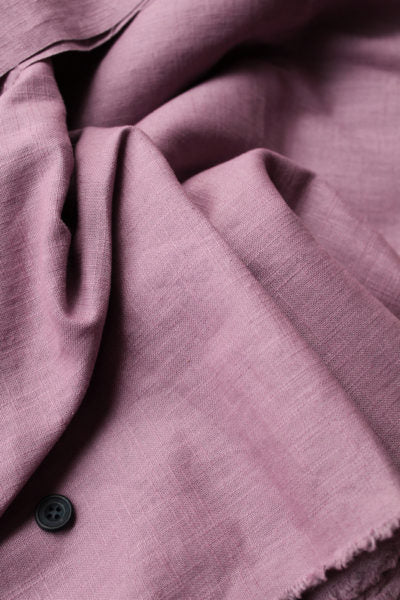 DUSTY PINK COTTON LINEN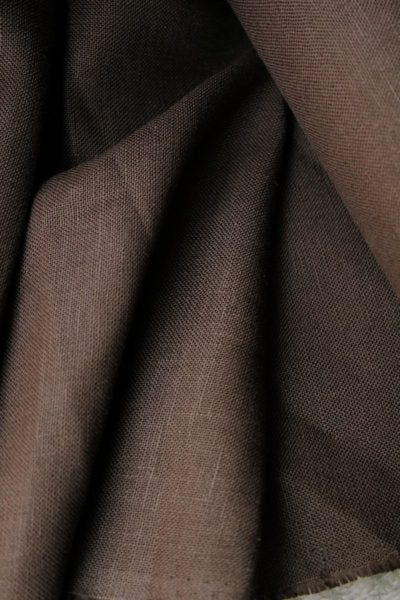 CHOCOLATE BROWN IRISH LINEN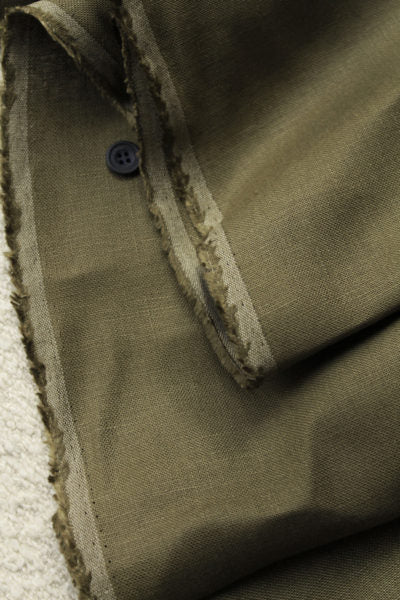 KHAKI IRISH LINEN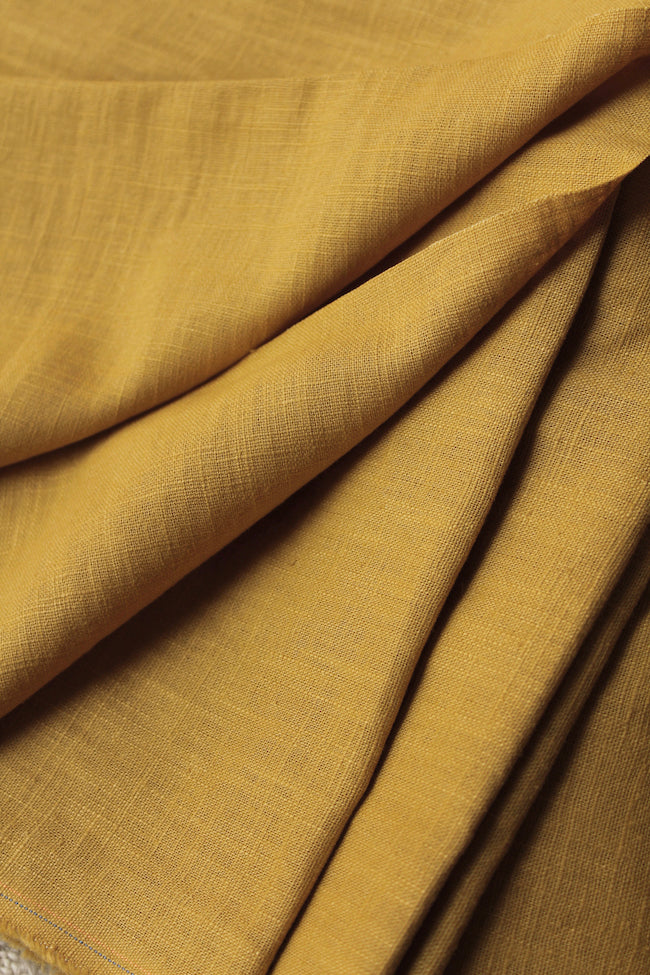 SUNFLOWER COTTON LINEN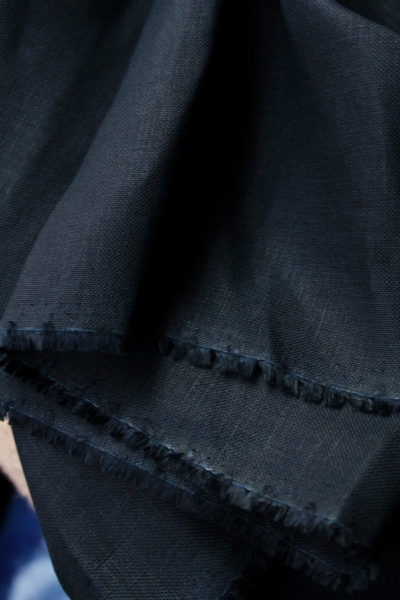 DEEP NAVY IRISH LINEN
White heavy woven cotton linen slub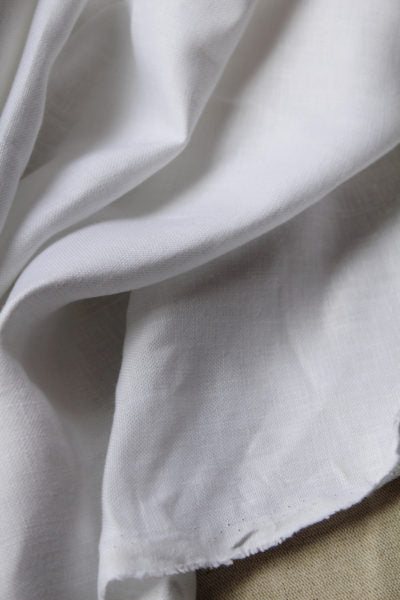 ICE WHITE IRISH LINEN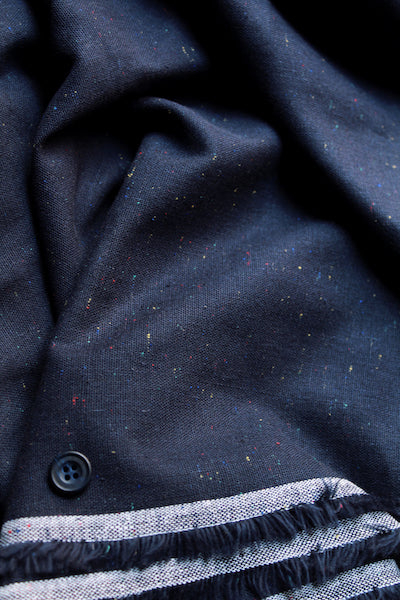 NAVY FLECK LINEN COTTON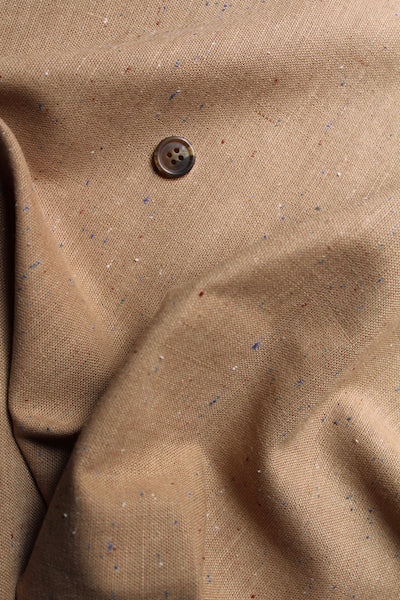 BEIGE FLECK LINEN COTTON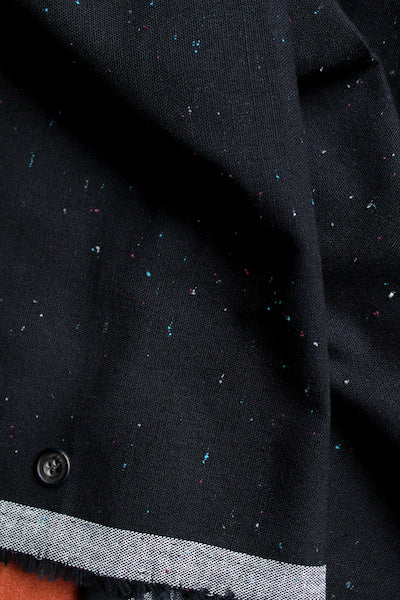 BLACK FLECK LINEN COTTON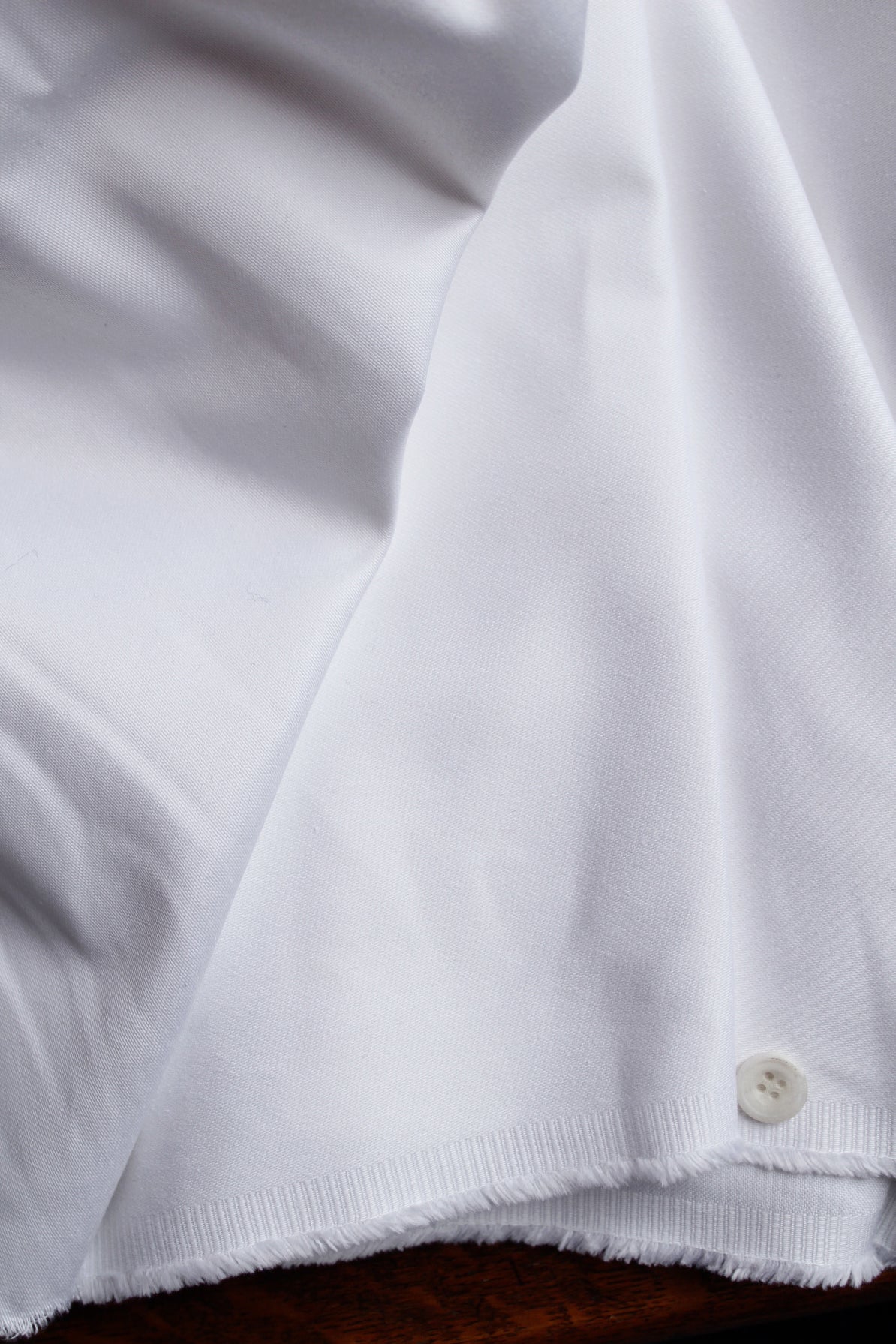 WHITE CRISP COTTON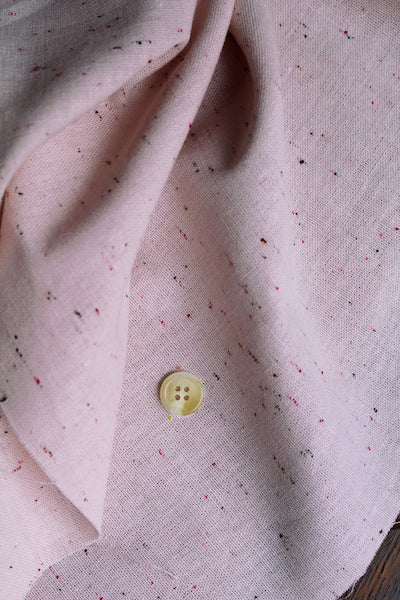 GELATO FLECK LINEN COTTON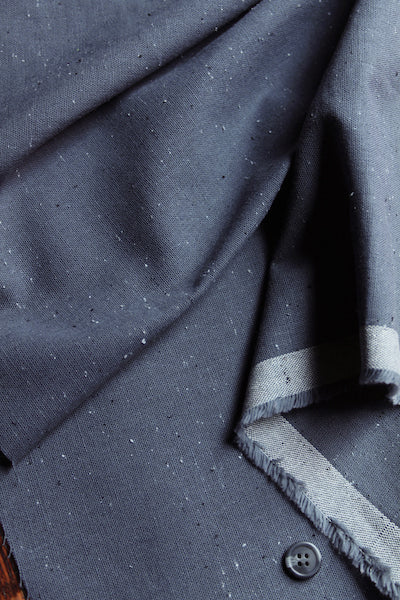 PEWTER GREY FLECK LINEN COTTON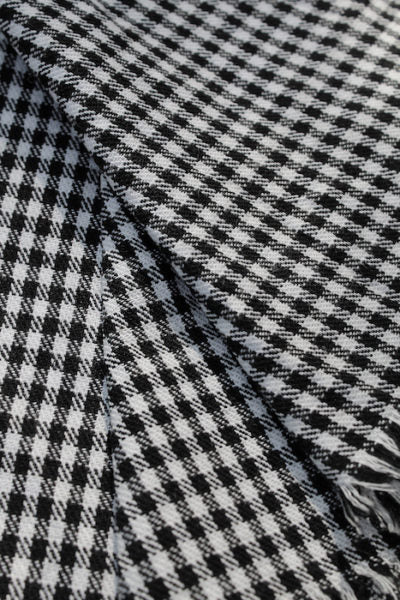 BLACK AND WHITE CHECK COTTON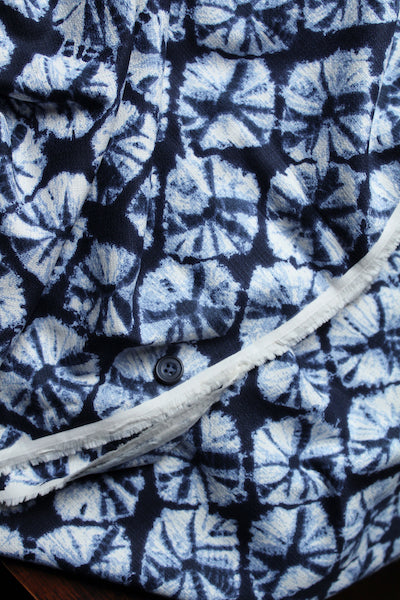 INDIGO BLOCK PRINTED COTTON SUITING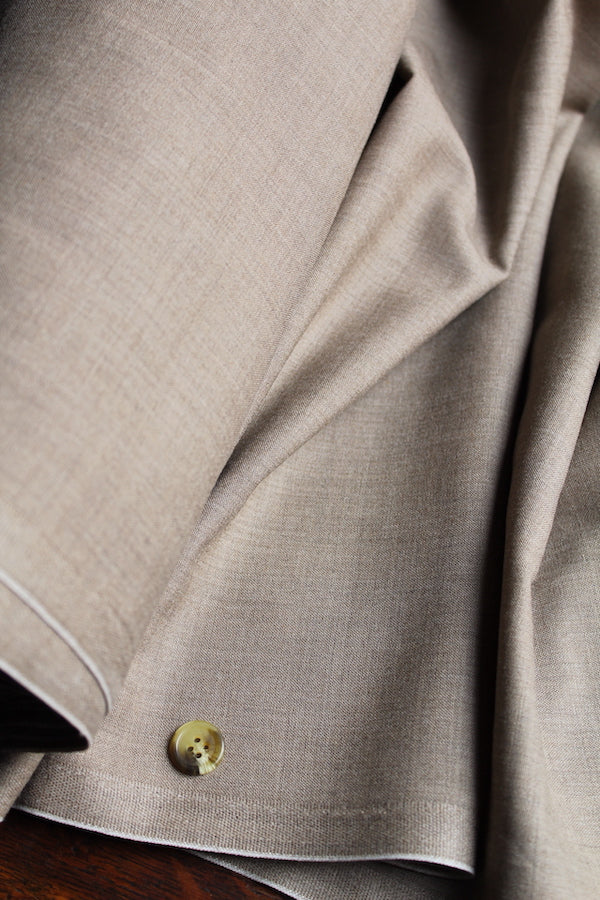 BEIGE TROPICAL WOOL SUITING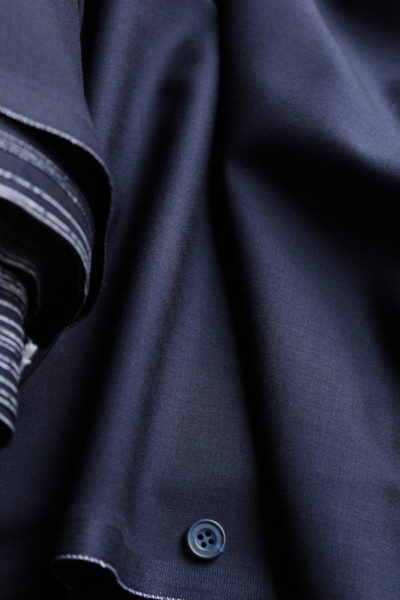 NAVY TROPICAL WOOL SUITING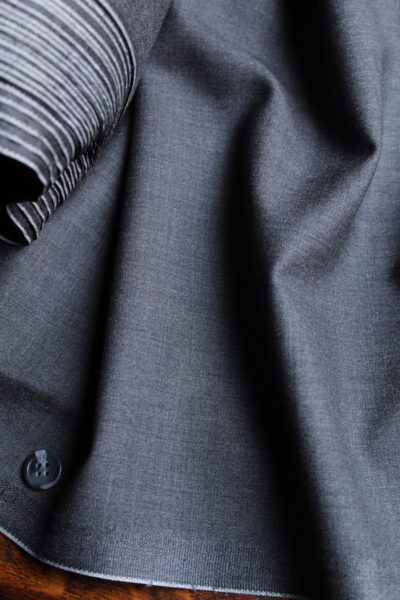 DK. GREY TROPICAL WOOL SUITING